OUT OF PRINT - Little Rock Nine, 1957
Image: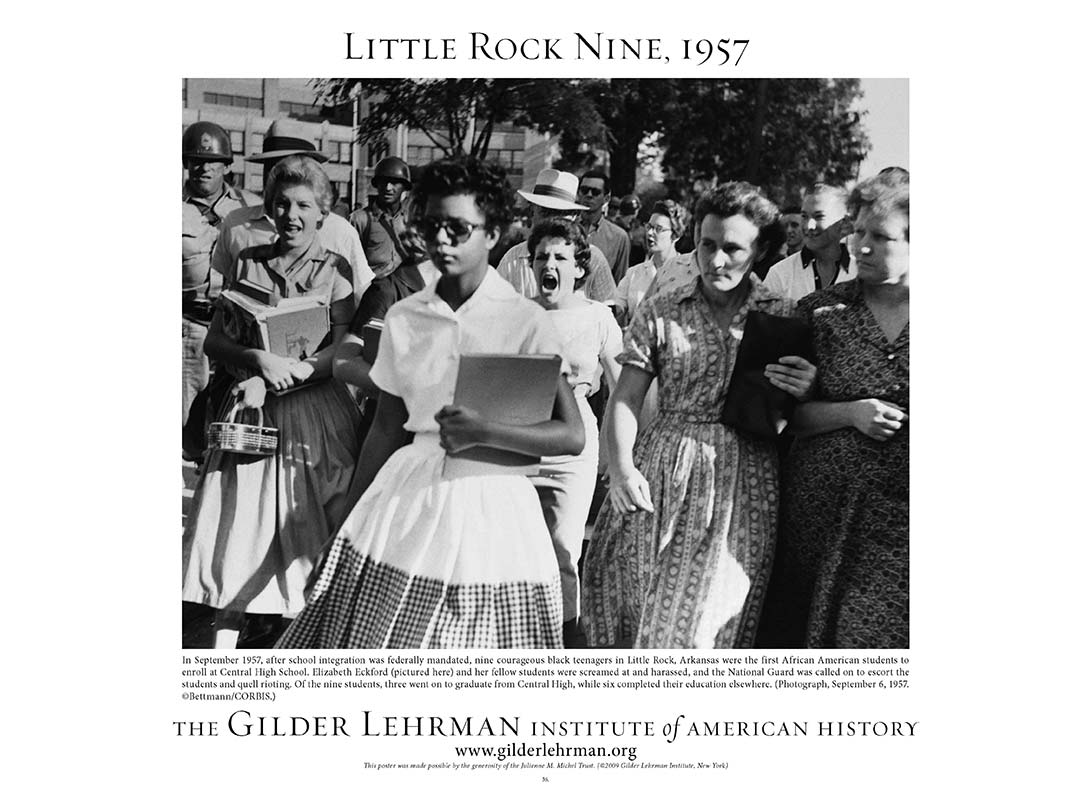 Poster Caption: In September 1957, after school integration was federally mandated, nine courageous black teenagers in Little Rock, Arkansas, were the first African American students to enroll at Central High School. Elizabeth Eckford (pictured here) and her fellow students were screamed at and harassed, and the National Guard was called on to escort the students and quell rioting. Of the nine students, three went on to graduate from Central High, while six completed their education elsewhere. (Photograph, September 6, 1957)
These posters are 22" x 30", full color, and printed on a semi-gloss ivory stock. Each one features a caption that places the image in historical context.
Standard Price: $9.99
Affiliate Price: $7.49