OUT OF PRINT - School Desegregation, 1963
Image: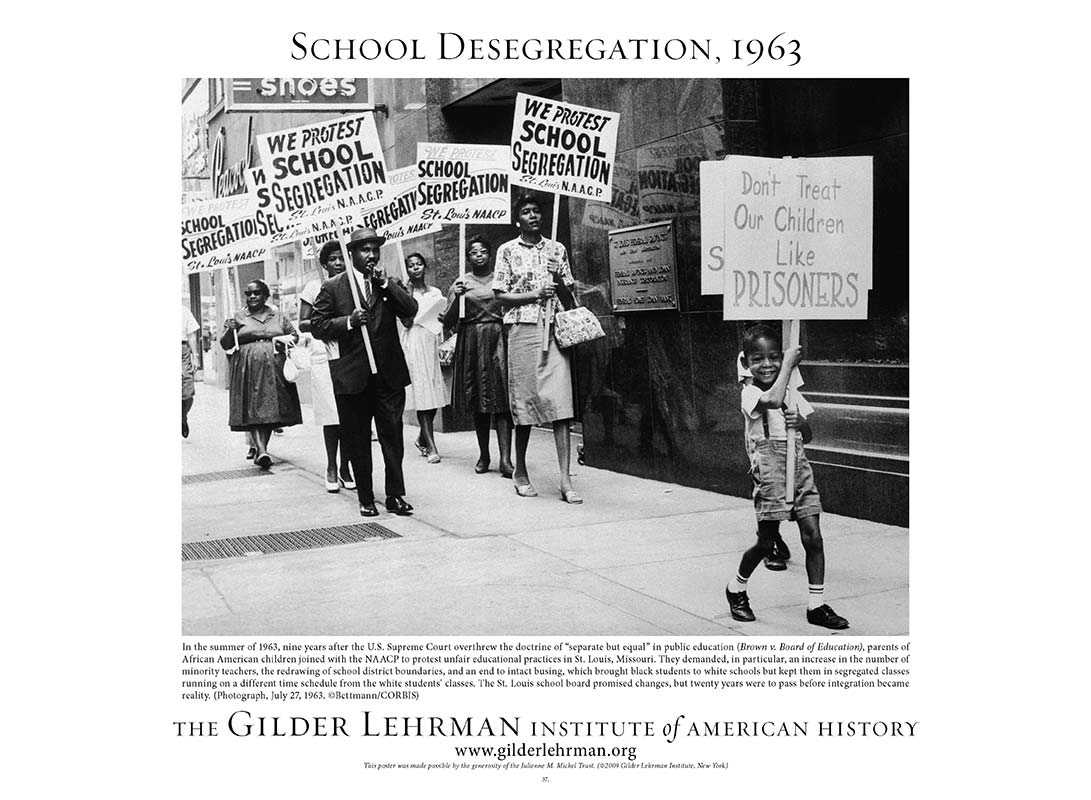 Poster Caption: In the summer of 1963, nine years after the US Supreme Court overthrew the doctrine of "separate but equal" in public education (Brown v. Board of Education), parents of African American children joined with the NAACP to protest unfair educational practices in St. Louis, Missouri. They demanded, in particular, an increase in the number of minority teachers, the redrawing of school district boundaries, and an end to intact busing, which brought black students to white schools but kept them in segregated classes running on a different time schedule from the white students' classes. The St. Louis school board promised changes, but twenty years were to pass before integration became reality. (Photograph, July 27, 1963)
These posters are 22" x 30", full color, and printed on a semi-gloss ivory stock. Each one features a caption that places the image in historical context.
Standard Price: $9.99
Affiliate Price: $7.49