#10 Civil War Recruiting Poster, 1863
Image: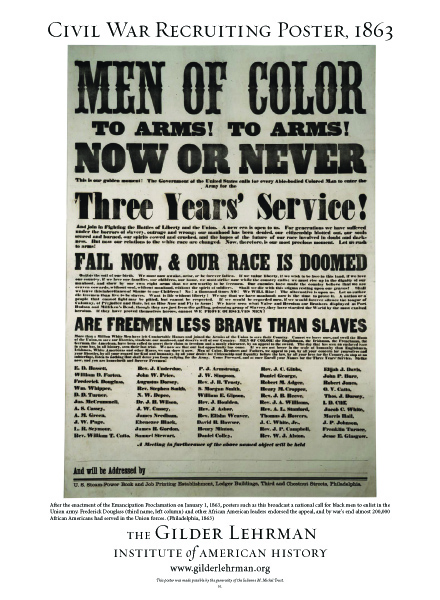 Poster Caption: After the enactment of the Emancipation Proclamation on January 1, 1863, posters such as this broadcast a national call for black men to enlist in the Union army. Frederick Douglass (third name, left column) and other African American leaders endorsed the appeal, and by war's end almost 200,000 African Americans had served in the Union forces. (Philadelphia, 1863)
These posters are 22" x 30", full color, and printed on a semi-gloss ivory stock. Each one features a caption that places the image in historical context.
Standard Price: $9.99
Affiliate Price: $7.49