#11 President Abraham Lincoln, 1863
Image: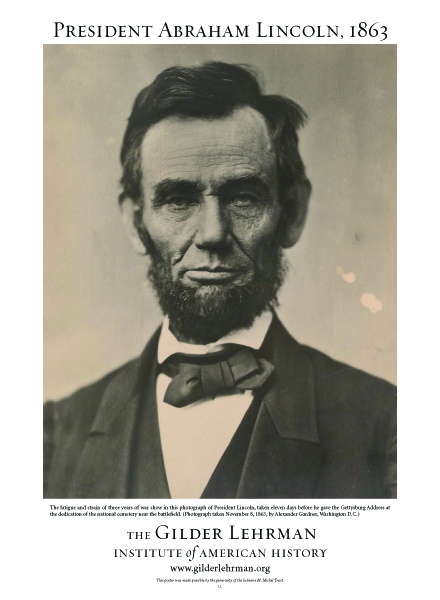 Poster Caption: The fatigue and strain of three years of war show in this photograph of President Lincoln, taken eleven days before he gave the Gettysburg Address at the dedication of the national cemetery near the battlefield. (Photograph taken November 8, 1863, by Alexander Gardner, Washington DC)
These posters are 22" x 30", full color, and printed on a semi-gloss ivory stock. Each one features a caption that places the image in historical context.
Standard Price: $9.99
Affiliate Price: $7.49