#49 Literature and the Anti-Slavery Campaign, 1861
Image: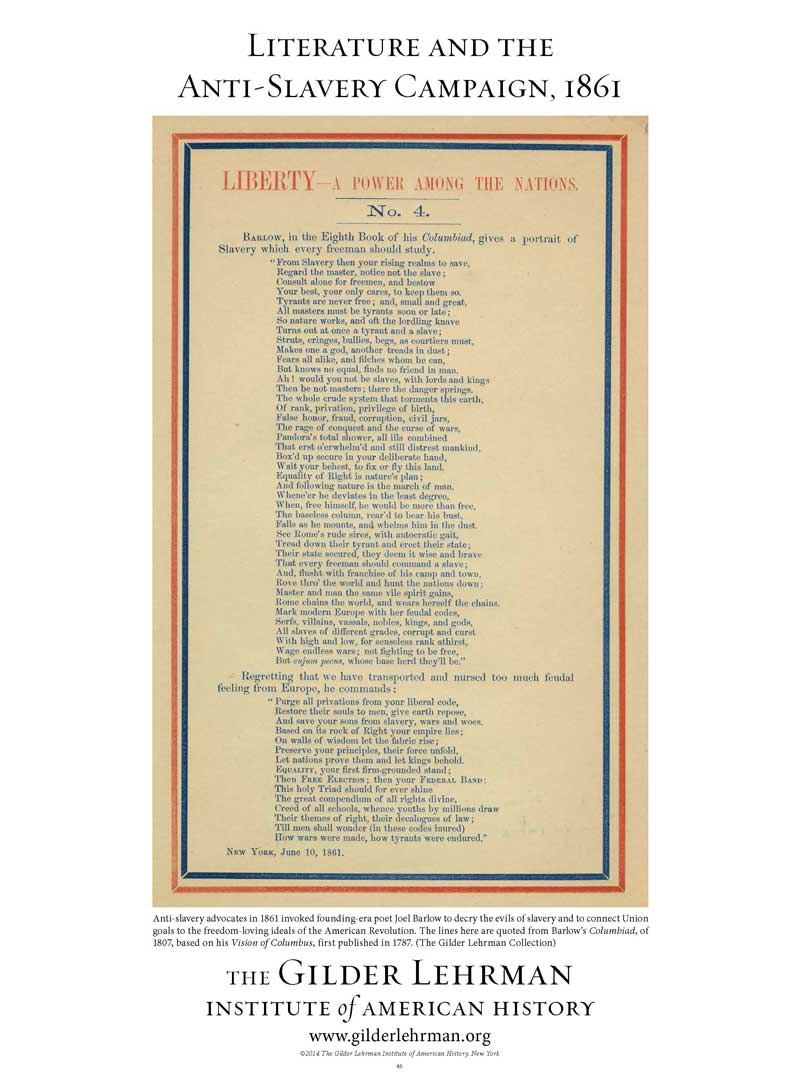 Poster caption: Anti-slavery advocates in 1861 invoked founding-era poet Joel Barlow to decry the evils of slavery and to connect Union goals to the freedom-loving ideals of the American Revolution. The lines here are quoted from Barlow's Columbiad, of 1807, based on his Vision of Columbus, first published in 1787.
These posters are 22" x 30", full color, and printed on a semi-gloss white stock. Each one features a caption that places the image in historical context.
Standard Price: $9.99
Affiliate Price: $7.49