#50 Lincoln and His Generals after Antietam, 1862
Image: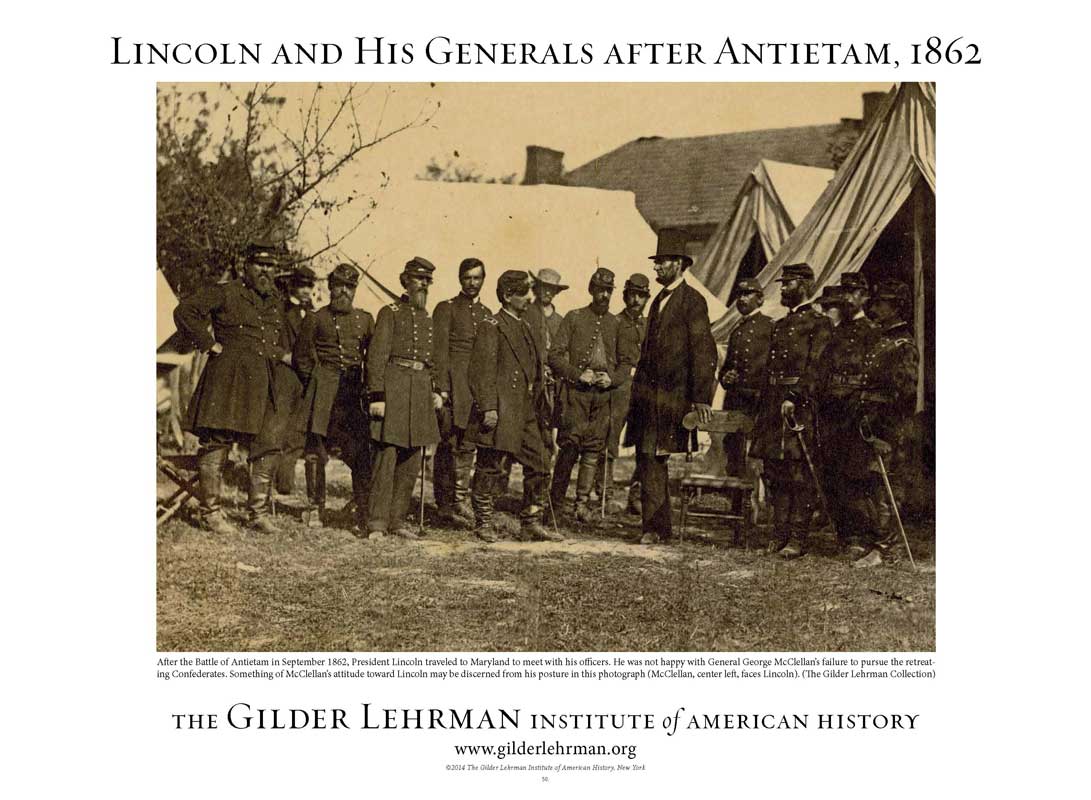 Poster caption: After the Battle of Antietam in September 1862, President Lincoln traveled to Maryland to meet with his officers. He was not happy with General George McClellan's failure to pursue the retreating Confederates. Something of McClellan's attitude toward Lincoln may be discerned from his posture in this photograph (McClellan, center left, faces Lincoln). (The Gilder Lehrman Collection)
These posters are 22" x 30", full color, and printed on a semi-gloss white stock. Each one features a caption that places the image in historical context.
Standard Price: $9.99
Affiliate Price: $7.49