#51 Nixon and Mao, 1972
Image: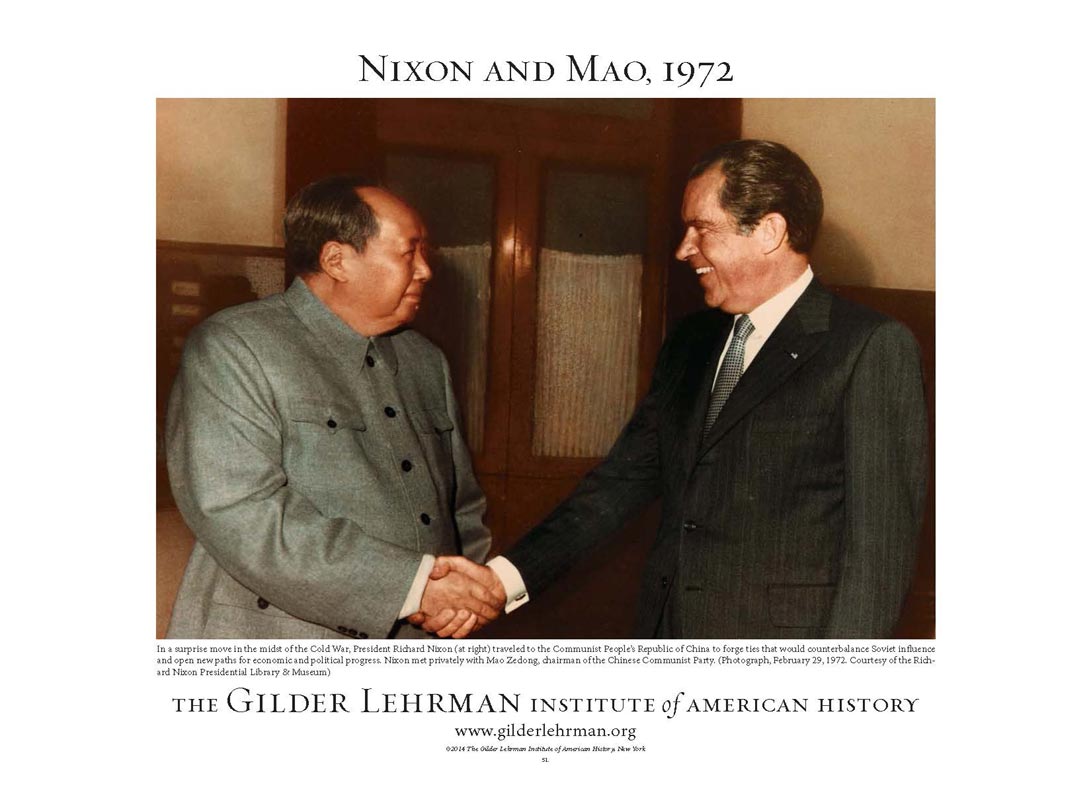 Poster caption: In a surprise move in the midst of the Cold War, President Richard Nixon (at right) traveled to the Communist People's Republic of China to forge ties that would counterbalance Soviet influence and open new paths for economic and political progress. Nixon met privately with Mao Zedong, chairman of the Chinese Communist Party. (Photograph, February 29, 1972. Courtesy of the Richard Nixon Presidential Library & Museum)
These posters are 22" x 30", full color, and printed on a semi-gloss white stock. Each one features a caption that places the image in historical context.
Standard Price: $9.99
Affiliate Price: $7.49