#40 Labor on the Home Front, 1917
Image: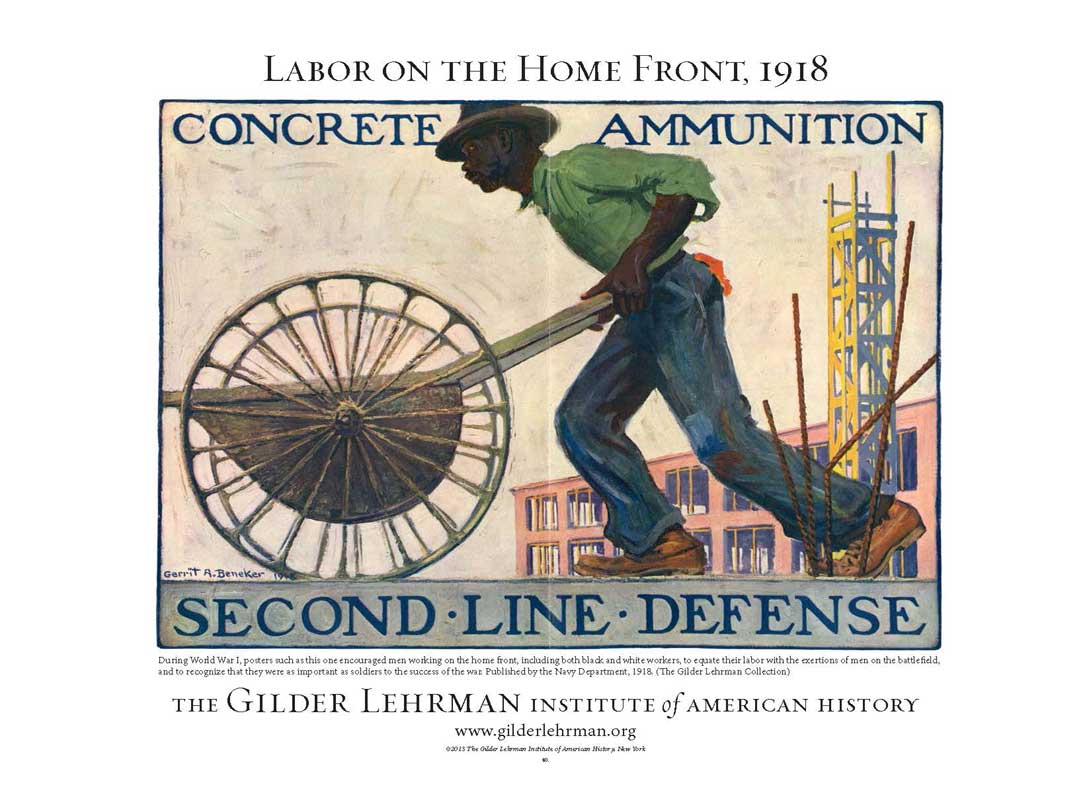 During World War I, posters such as this one encouraged men working on the home front, including both black and white workers, to equate their labor with the exertions of men on the battlefield, and to recognize that they were as important as soldiers to the success of the war. Published by the Navy Department, 1918.
These posters are 22" x 30", full color, and printed on a semi-gloss white stock. Each one features a caption that places the image in historical context.
Standard Price: $9.99
Affiliate Price: $7.49