#41 Immigrants and the War Effort, 1917
Image: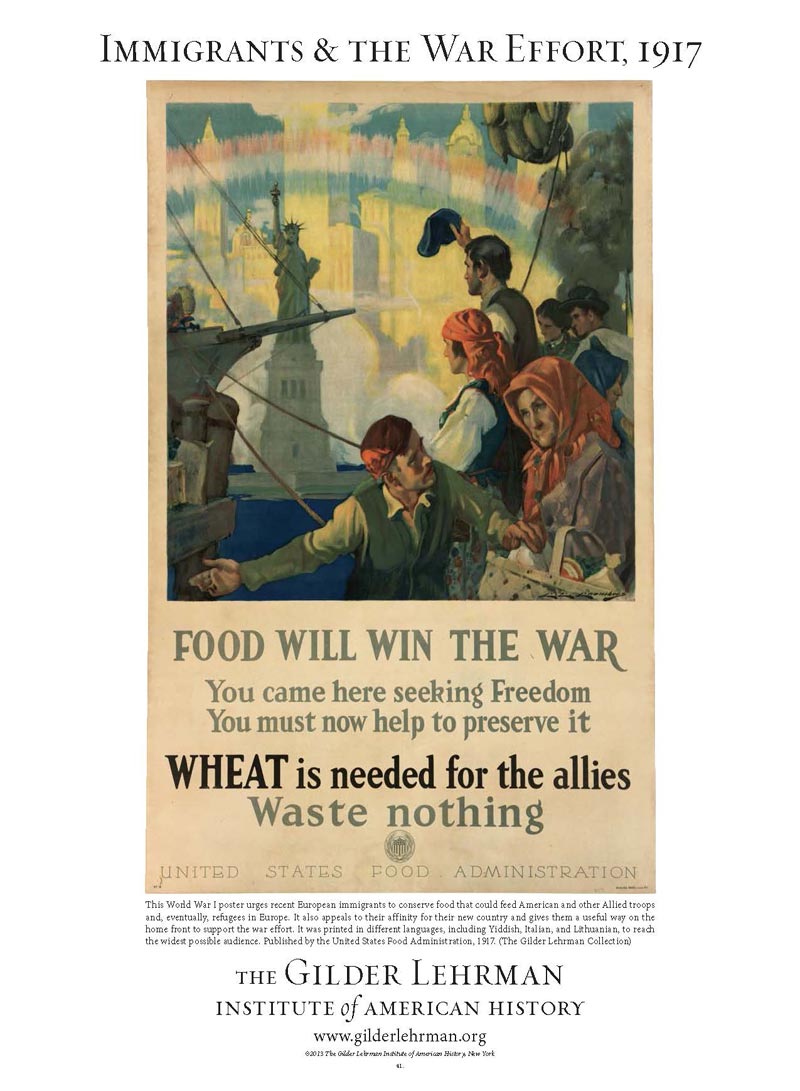 This World War I poster urges recent European immigrants to conserve food that could feed American and other Allied troops and, eventually, refugees in Europe. It also appeals to their affinity for their new country and gives them a useful way on the home front to support the war effort. It was printed in different languages, including Yiddish, Italian, and Lithuanian, to reach the widest possible audience. Published by the United States Food Administration, 1917.
These posters are 22" x 30", full color, and printed on a semi-gloss white stock. Each one features a caption that places the image in historical context.
Standard Price: $9.99
Affiliate Price: $7.49