#42 Pearl Harbor, 1941
Image: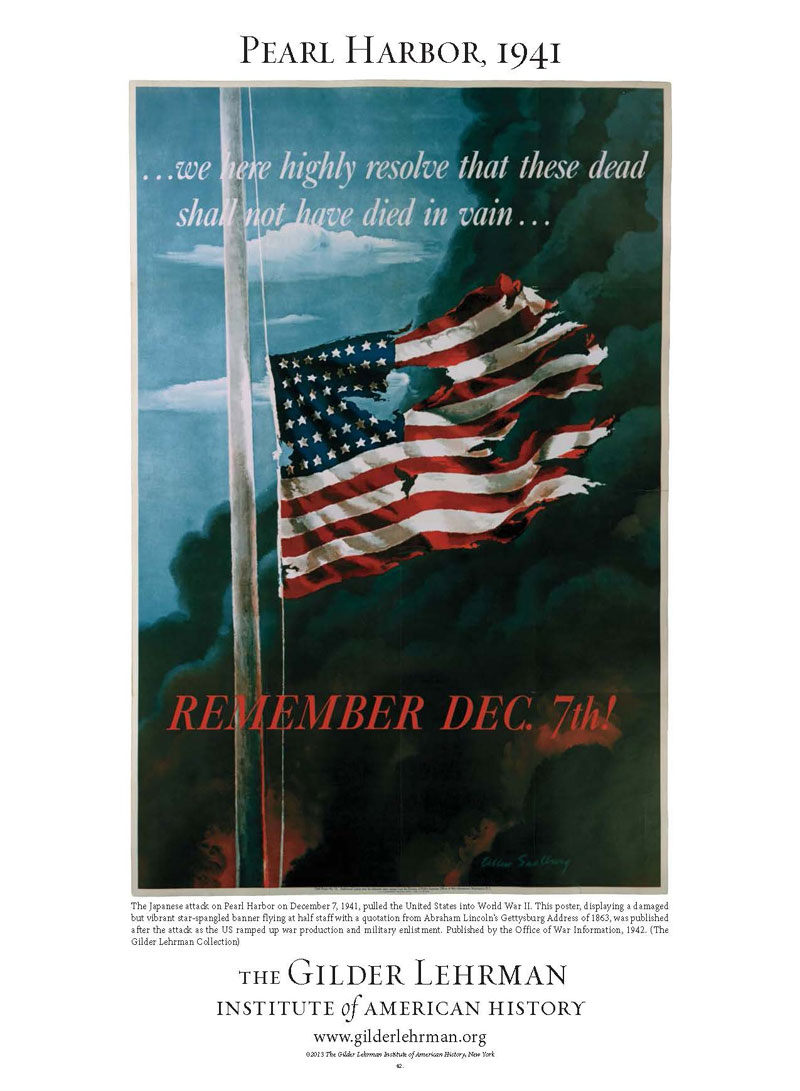 The Japanese attack on Pearl Harbor on December 7, 1941, pulled the United States into World War II. This poster, displaying a damaged but vibrant star-spangled banner flying at half-staff with a quotation from Abraham Lincoln's Gettysburg Address of 1863, was published after the attack as the US ramped up war production and military enlistment. Published by the Office of War Information, 1942.
These posters are 22" x 30", full color, and printed on a semi-gloss white stock. Each one features a caption that places the image in historical context.
Standard Price: $9.99
Affiliate Price: $7.49