#46 International Cooperation in WWII
Image: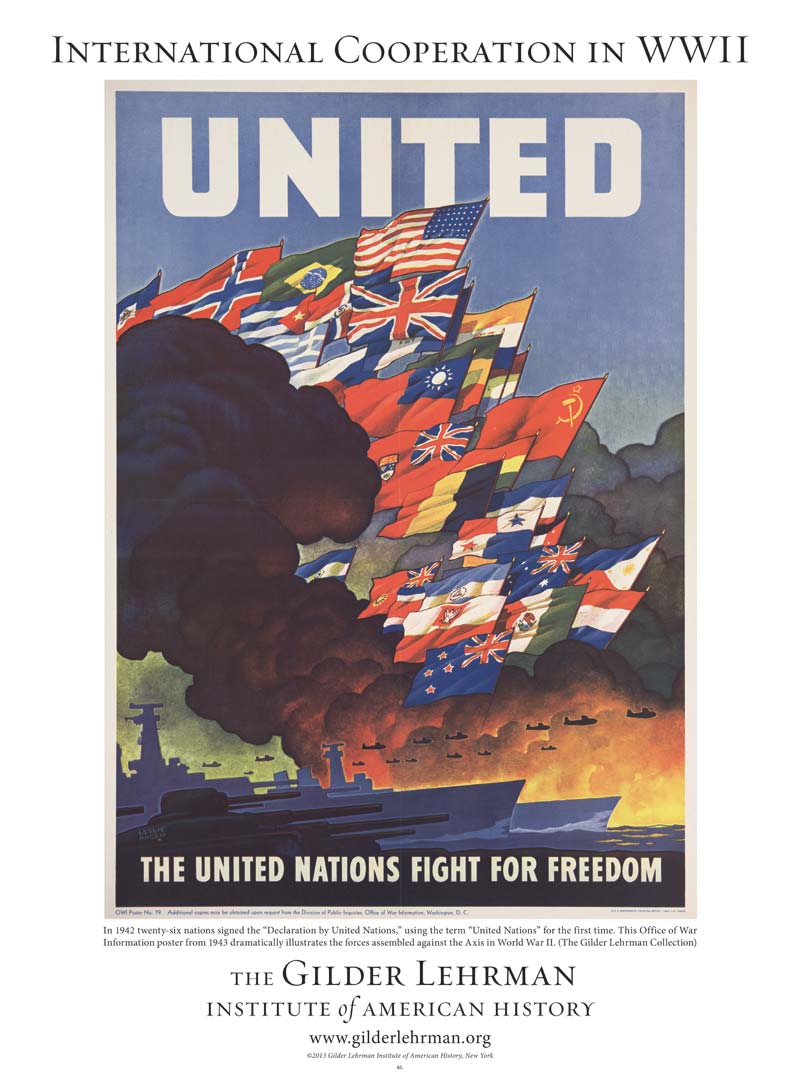 Poster caption: In 1942 twenty-six nations signed the "Declaration by United Nations," using the term "United Nations" for the first time. This Office of War Information poster from 1943 dramatically illustrates the forces assembled against the Axis in World War II.
These posters are 22" x 30", full color, and printed on a semi-gloss white stock. Each one features a caption that places the image in historical context.
Standard Price: $9.99
Affiliate Price: $7.49