#47 Lincoln's Gettysburg Address, 1863
Image: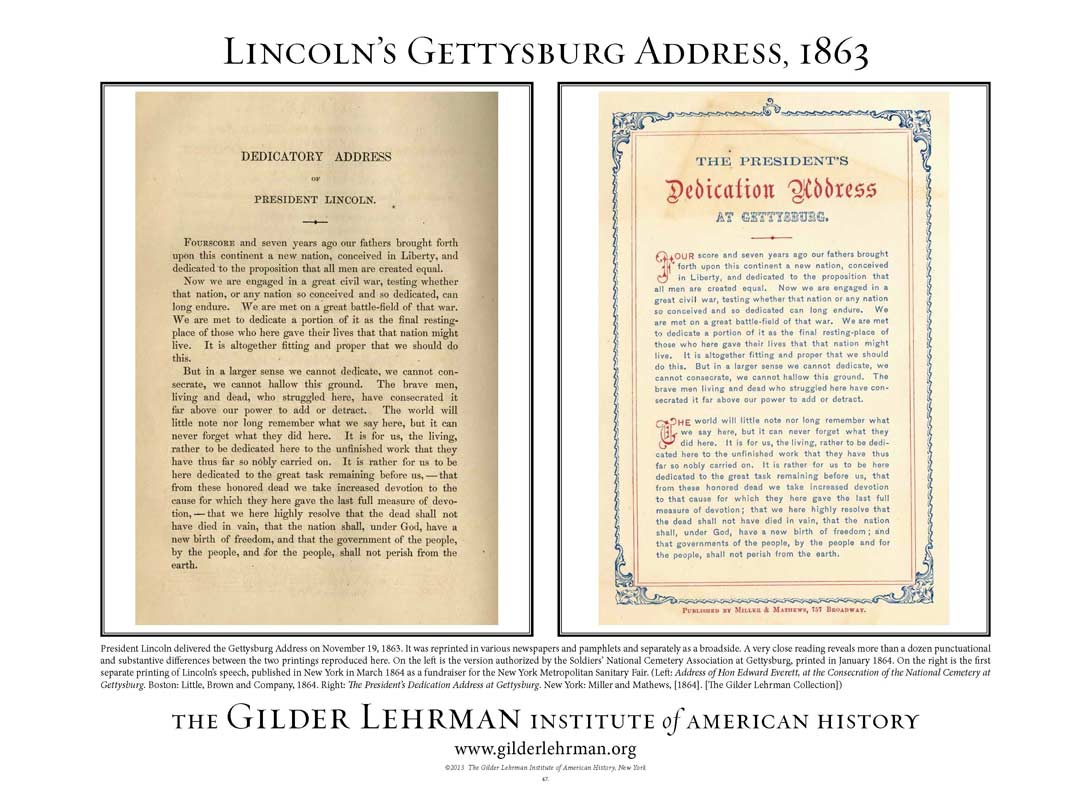 Poster caption: President Lincoln delivered the Gettysburg Address on November 19, 1863. It was reprinted in various newspapers and pamphlets and separately as a broadside. A very close reading reveals more than a dozen punctuational and substantive differences between the two printings reproduced here. On the left is the version authorized by the Soldiers' National Cemetery Association at Gettysburg, printed in January 1864. On the right is the first separate printing of Lincoln's speech, published in New York in March 1864 as a fundraiser for the New York Metropolitan Sanitary Fair.
These posters are 22" x 30", full color, and printed on a semi-gloss white stock. Each one features a caption that places the image in historical context.
Standard Price: $9.99
Affiliate Price: $7.49