#48 Kennedy's Inaugural Address, 1961
Image: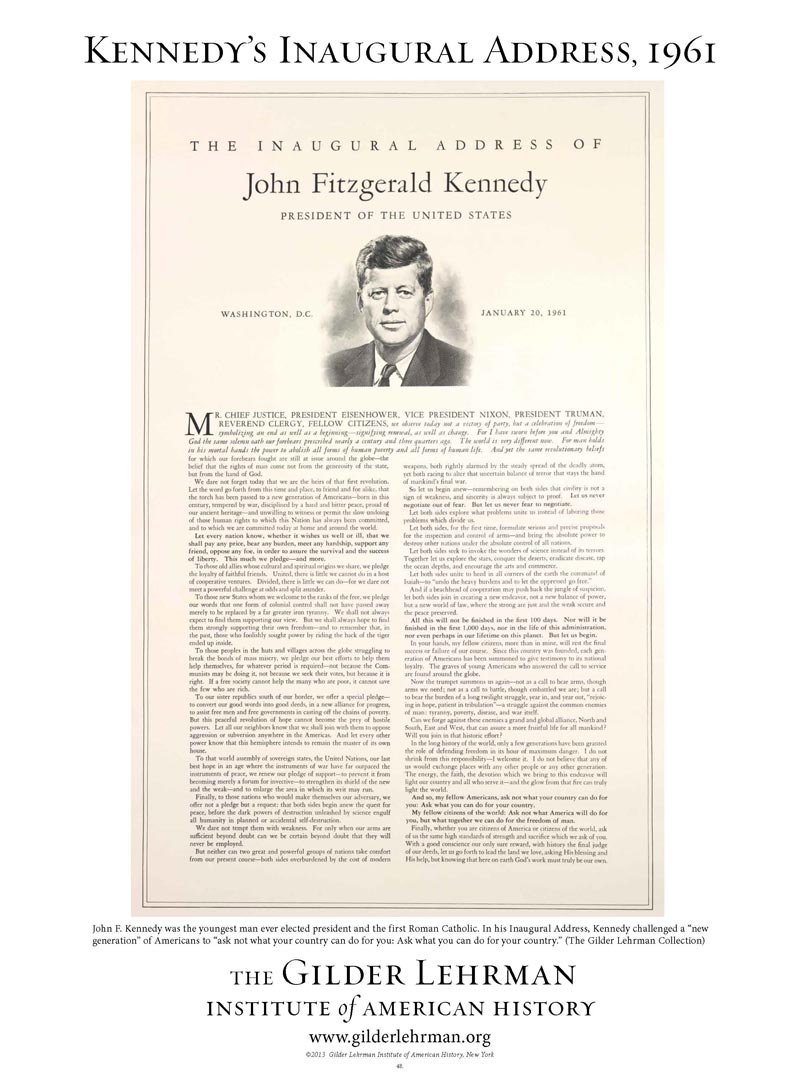 Poster caption: John F. Kennedy was the youngest man ever elected president and the first Roman Catholic. In his Inaugural Address, Kennedy challenged a "new generation" of Americans to "ask not what your country can do for you: Ask what you can do for your country."
These posters are 22" x 30", full color, and printed on a semi-gloss white stock. Each one features a caption that places the image in historical context.
Standard Price: $9.99
Affiliate Price: $7.49