#57 Women in Industry in WWII, 1942
Image: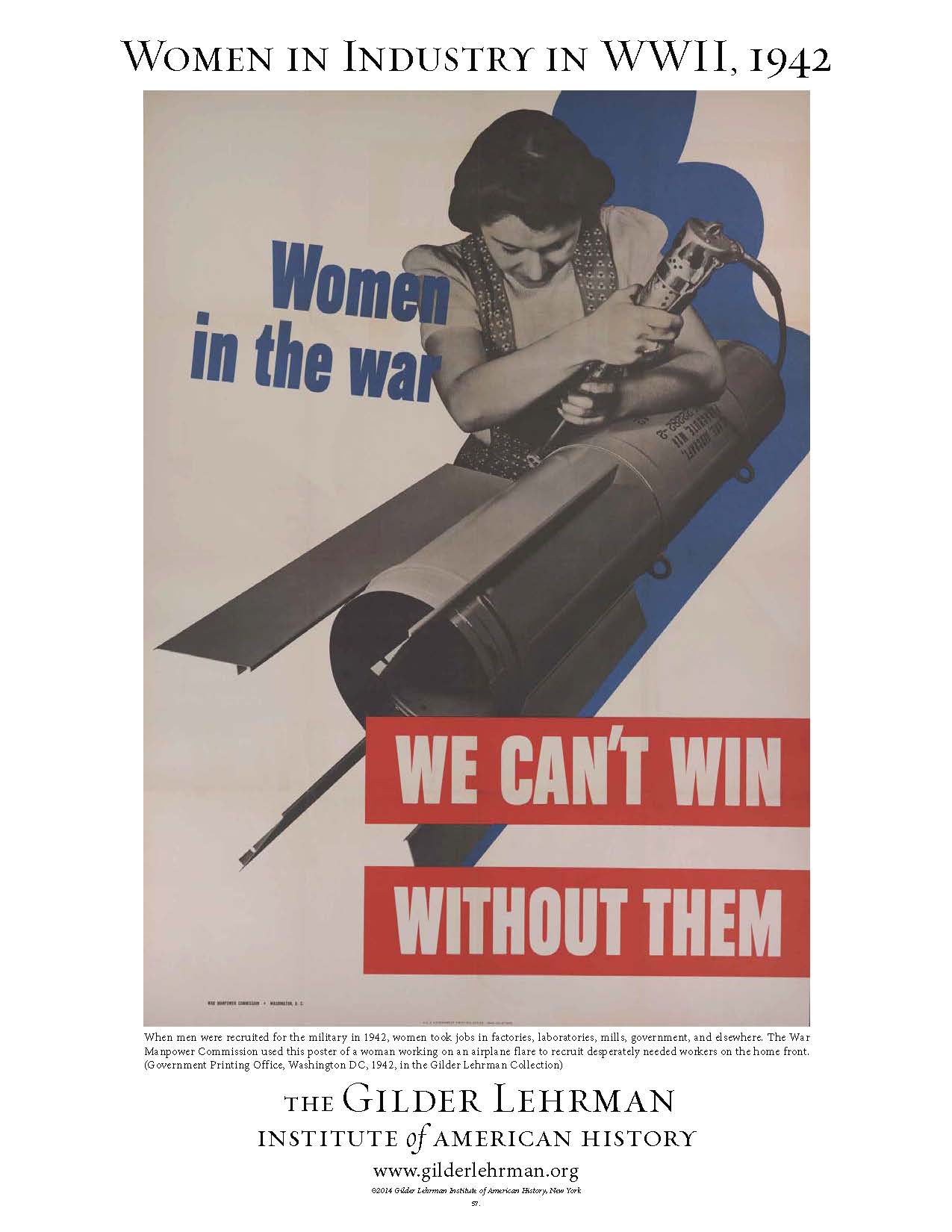 Poster Caption: When men were recruited for the military in 1942, women took jobs in factories, laboratories, mills, government, and elsewhere. The War Manpower Commission used this poster of a woman working on an airplane flare to recruit desperately needed workers on the home front. (Government Printing Office, Washington DC, 1942, in the Gilder Lehrman Collection)
These posters are 22" x 30", full color, and printed on a semi-gloss white stock. Each one features a caption that places the image in historical context.
Standard Price: $9.99
Affiliate Price: $7.49