The American Civil War
Image: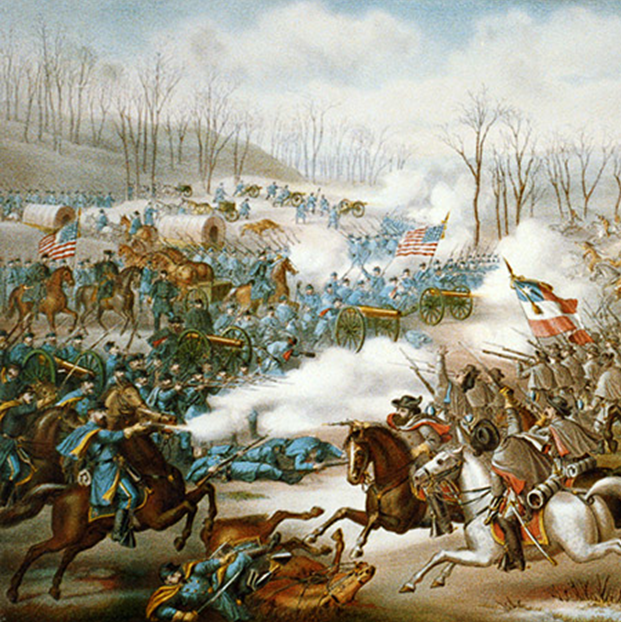 A four-year cataclysm that left in its wake more than six hundred thousand dead and two million refugees—and destroyed legal slavery in the United States—the Civil War sparked some of the most heroic and achingly dark moments in American history. Join Gilder Lehrman and Allen C. Guelzo of Gettysburg College in a study of the war's strategy, tactics, and memory, and consider the legacy of the Civil War 150 years after its end.
In this video, meet course professor Allen Guelzo:
COURSE CONTENT
Seven seminar sessions with Professor Allen C. Guelzo
Four reading discussions with scholar Brian Jordan
A virtual tour of Gettysburg battlefield
Supplementary materials, including a primary source and digital resource archive compiled by Professor Guelzo
A certificate of completion for 15 hours of professional development credit
Readings: The optional readings for each seminar session are listed in the "Resources" tab on the course page. Please note that you are not required to read or purchase any print materials. Quizzes are based on the content of the seminar recordings rather than the readings.
(Learn more about Gilder Lehrman's Affiliate School and Library Affiliate Programs)
Course Access: After your purchase, you may access your course by signing in and visiting your profile page.
Questions? Please view our FAQ page or email selfpacedcourses@gilderlehrman.org. 
---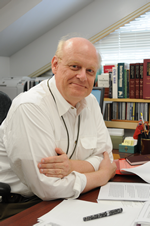 LEAD SCHOLAR
Dr. Allen C. Guelzo
Allen C. Guelzo is the Henry R. Luce Professor of the Civil War Era and Director of Civil War Era Studies at Gettysburg College. He is the author of many books, among them Abraham Lincoln: Redeemer President, which won the Lincoln Prize in 2000, and Lincoln's Emancipation Proclamation: The End of Slavery in America, which won the Lincoln Prize in 2005. His latest work, Gettysburg: The Last Invasion (2013), spent eight weeks on the New York Times best-seller list and also won the Lincoln Prize—making Professor Guelzo the award's only three-time honoree. His articles and essays have appeared in scholarly journals and the New York Times, the Wall Street Journal, the Christian Science Monitor, the Washington Post, and the Los Angeles Times, and he has been featured on NPR, the Discovery Channel, the National Geographic Channel, Brian Lamb's BookNotes, and The Daily Show with Jon Stewart.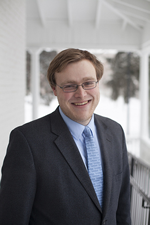 DISCUSSION LEADER
Dr. Brian Jordan
Brian Jordan is a Lecturer in Civil War Era Studies at Gettysburg College. He earned a BA in History and Civil War Era Studies from Gettysburg College and an MA, M.Phil, and PhD (with distinction) from Yale University. He is the author of Marching Home: Union Veterans and Their Unending Civil War, and his essays have been featured in several scholarly journals and magazines, including Civil War History, and the Journal of the Civil War Era. 
Standard Price: $39.99
Affiliate Price: $29.99