The Kennedy Presidency
Image:

More than 50 years after its tragic end, the presidency of John F. Kennedy continues to be the focus of scholars, educators, biographers, journalists, politicians, advertisers, students, and citizens of the nation and the world. Join Gilder Lehrman and Professor Barbara Perry of the University of Virginia to examine why a mere thousand-day presidency continues to attract such universal attention to this day.
Discover the strengths, weaknesses, successes, and failures of the 35th president of the United States. This course examines JFK's biography, career, rhetoric, and policies, including on the Cold War, the Bay of Pigs, the Cuban Missile Crisis, Vietnam, the Peace Corps, civil rights, the space race, and the arts, to gain both knowledge of and perspective on the Camelot era.
In this video from the University of Virginia's Miller Center, meet course professor Barbara Perry:  
COURSE CONTENT:
Six seminar sessions led by Professor Perry
Four pedagogy sessions with a Gilder Lehrman Master Teacher
Primary source readings and digital resources to supplement Professor Perry's lectures
A certificate of completion for 15 hours of professional development credit
Readings: The optional readings, videos, and digital resources for each seminar session are listed in the "Resources" tab on the course page. Please note that you are not required to read or purchase any print materials. Quizzes are based on the content of the seminar recordings rather than the readings.
(Learn more about Gilder Lehrman's Affiliate School and Library Affiliate Programs)
Course Access: After your purchase, you may access your course by signing in and visiting your profile page.
Questions? Please view our FAQ page or email us at selfpacedcourses@gilderlehrman.org.
---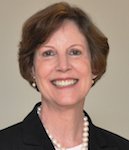 LEAD SCHOLAR
Dr. Barbara Perry
Professor Barbara A. Perry is a Senior Fellow in, and Co-Chair of, the Miller Center's Presidential Oral History Program at the University of Virginia, where she directs the Edward M. Kennedy Oral History Project. She has been named the inaugural director of the Miller Center's new Institute for Presidential Studies. The author of 11 books and more than 35 articles, Professor Perry has lectured throughout the United States and is a frequent media commentator on public affairs for CBS, PBS, CNN, C-SPAN, MS-NBC, Fox News, NPR, PRI, BBC, Canadian Broadcast Corp., Swiss TV, the NewsHour, the Diane Rehm Show, HuffPost Live, the New York Times, theWashington Post, the Sunday Times of London, USA Today, Bloomberg News, and the Associated Press. A native of Louisville, Kentucky, Professor Perry earned a PhD in government from the University of Virginia, an MA in politics, philosophy, and economics from Oxford University, and a BA in political science, with highest honors, from the University of Louisville.
Standard Price: $39.99
Affiliate Price: $29.99