#63 Tarring and Feathering, 1774
Image: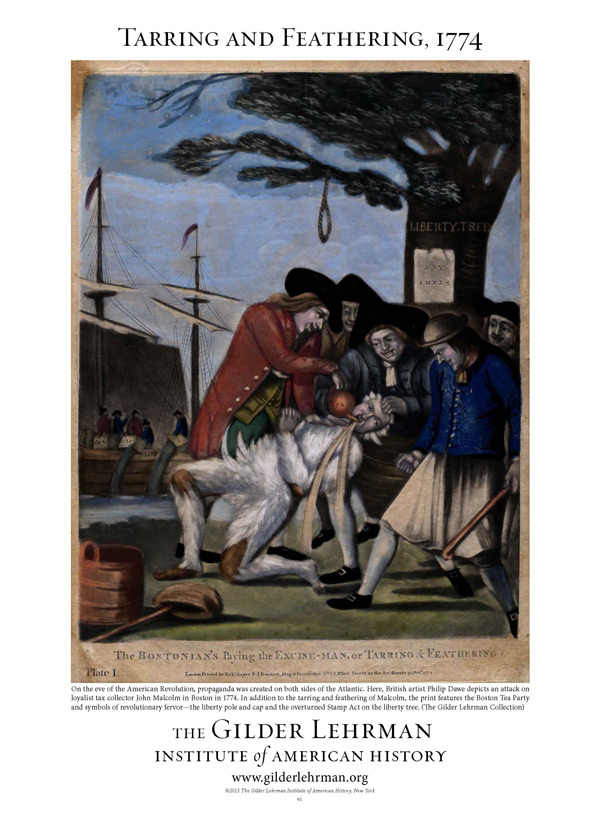 Poster Caption: On the eve of the American Revolution, propaganda was created on both sides of the Atlantic. Here, British artist Philip Dawe depicts an attack on loyalist tax collector John Malcolm in Boston in 1774. In addition to the tarring and feathering of Malcolm, the print features the Boston Tea Party and symbols of revolutionary fervor—the liberty pole and cap and the overturned Stamp Act on the liberty tree. (The Gilder Lehrman Collection)
These posters are 22" x 30", full color, and printed on a semi-gloss white stock. Each one features a caption that places the image in historical context.
Standard Price: $9.99
Affiliate Price: $7.49