The World at War
Image: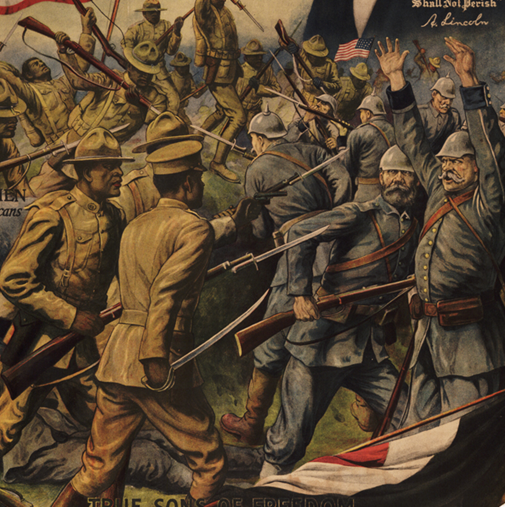 The years 1914 to 1945 created the America we know. They established the United States as a world political and economic power, if a sometimes ambivalent one. They also shaped the social and economic patterns that characterized the country for decades afterward, sometimes in surprising and unanticipated ways.
Join Gilder Lehrman and professor Michael Neiberg in examining the role of the two world wars in shaping modern American history, and studying scholarly interpretations of what the years 1914 to 1945 meant both for America's role in the world and for the changes to life inside the United States.
In this video, meet course professor Michael Neiberg:
Course Content
This course consists of two types of sessions:
Six seminar sessions led by Professor Neiberg
Four pedagogy sessions with a Gilder Lehrman Master Teacher
Primary source readings to supplement Professor Neiberg's lectures
A certificate of completion for 15 hours of professional development credit
Readings: The optional readings for each seminar session are listed in the "Resources" tab on the course page. Please note that you are not required to read or purchase any print materials. Quizzes are based on the content of the seminar recordings rather than the readings.
(Learn more about Gilder Lehrman's Affiliate School and Library Affiliate Programs)
Course Access: After your purchase, you may access your course by signing in and visiting your profile page.
Questions? Please view our FAQ page or email selfpacedcourses@gilderlehrman.org.
Standard Price: $39.99
Affiliate Price: $29.99