Victoria Phillips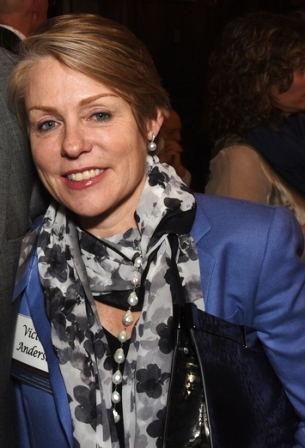 Victoria Phillips is a lecturer in history at Columbia University, where she earned her PhD in United States History in 2013. She specializes in the Cold War, cultural diplomacy, and international relations and is completing The Dance of American Diplomacy, a book that explores modern dancer Martha Graham's State Department tours between 1955 and 1987. Phillips's articles have appeared in such varied publications as the New York Times, Grant's Interest Rate Observer, American Communist History, Dance Chronicle, Ballet News, and Dance Research Journal. Her article "Dance Diplomacy: Martha Graham, the State Department and Cold War Cultural Exchange in Asia" won the Selma Jean Cohen Award. In 2006 Phillips curated Dance Is a Weapon in Paris, and it toured France for two years. At the Library of Congress she co-curated Politics and the Dancing Body as well as the current exhibition on American Ballet Theatre.
Phillips has lectured at Barnard College, Dartmouth College, and Emory University and presented her work on cultural diplomacy for the Department of State, West Point Military Academy, the American Historical Association, the Organization of American Historians, the Society of Historians of American Foreign Relations, the Society of Dance History Scholars, Tänzfonds and Haus der Kulturn der Welt in Germany, and Centre National de la Danse in France. Her primary research is held at the Library of Congress as the Victoria Phillips Collection. She has served on the boards of the Joyce Theater and American Ballet Theatre.
Before Phillips began her academic career, she received her BA from Columbia University, followed by an MBA in finance. At the Business School, she was a Business/School of International Affairs Fellow. She holds two master's degrees from New York University. Phillips later worked for Richard Gilder at Gilder, Gagnon, Howe & Co., LLC.