A variety of materials demonstrates the rise and fall of civil rights for African Americans during the latter half of the nineteenth century, including constitutional amendments, sharecropper contracts, and discussions of segregation and voting rights. Other items from this time period document relations with American Indians and the Spanish-American War.
Selected searches:
Educational Resources:
Educational materials including essays, timelines, multimedia, interactives, featured primary sources, and other teaching resources can be found in the History by Era section of our website. Our Featured Primary Sources include introductions, transcriptions, and images of documents, available to all educators, with additional content of questions for discussion and printable hand-outs for Affiliate School members.
Image: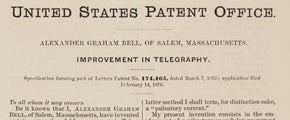 Search path with parameters:
/mweb/search?needle=reconstruction&fields=_t301001730&era6=Civil+War+and+Reconstruction%2C+1861-1877&sortby=s301001610&items_per_page=20
This is a Left Navigation Collection Grouping for the Collection's homepage:
Old Path:
/collections/groupings/post-civil-war-america-1865-1900