The work of the government affects American lives each day, in ways big and small. This course will review content from two units of the AP US Government and Politics Curriculum: Unit 4 on American Political Ideologies and Beliefs and Unit 5 on Political Participation. Classes will focus on voting, the formation of public opinion, the role of the media in politics, and linkage groups. You will be encouraged to look beyond the obvious impacts of government and consider how you can enact change at the federal, state, or local level.
Key Information
The deadline to register was June 30, 2023.
The six weekly classes are 60 minutes in length and will take place on Zoom.
Classes will begin at 5:00 p.m. ET (4:00 p.m. CT/ 3:00 p.m. MT/2:00 p.m. PT).
If you attend 5 out of 6 classes, you will receive a certificate from the Gilder Lehrman Institute confirming your participation in this History School course.
Schedule
Week 1, Tuesday, July 11, 5-6 p.m. ET: Everyone Has an Opinion: The Formation of Public Opinion and Ideology
Week 2, Tuesday, July 18, 5-6 p.m. ET: The Majority Who Participate: Realities of Voting in America
Week 3, Tuesday, July 25, 5-6 p.m. ET: A Fourth Branch?: The Work of the Federal Bureaucracy
Week 4, Tuesday, August 1, 5-6 p.m. ET: Linkage Groups: Interest Groups and Political Parties
Week 5, Tuesday, August 8, 5-6 p.m. ET: The Media Is the Medium: The Role of the Media in Politics
Week 6, Tuesday, August 15, 5-6 p.m. ET: All Politics is Local: The Work of State and Local Governments
Intended Audience
This course is for high school students (grades 9–12). Parents and educators will not be permitted to register for this course. Parents interested in participating in a GLI program should subscribe to Book Breaks or purchase a self-paced course from our History Shop. Educators are encouraged to check out our many 2023 summer professional development opportunities.
Registration
Registration is for the entire 6-week course. You must have a Gilder Lehrman K-12 Student account to register for a History School course. Log in or create a free account here. The deadline to register was Friday, June 30.
Please follow the instructions on the registration page. Once registered, you will be enrolled in the Gilder Lehrman Online Learning Community. You will have access to the course page on Thursday, July 6.
Registration for History School has closed.
Meet Your Teacher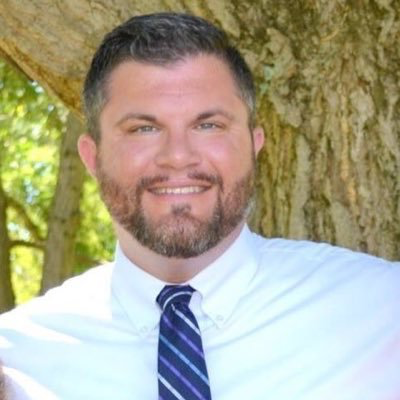 Kevin Cline teaches United States history and government at Frankton High School in Frankton, Indiana. In 2016 he was named the National History Teacher of the Year by the Gilder Lehrman Institute, and in 2012 he was a recipient of the American Civic Education Teaching Award from the Center for Civic Education. Mr. Cline serves as a master teacher for the Gilder Lehrman Institute and is involved with the National Center for History Education and the National History Club. Mr. Cline's passions in teaching include fostering active citizenship and lifting up student voices.
Please email historyschool@gilderlehrman.org if you have any questions.