Learn about Black Lives in the Founding Era through primary source documents. Each week students will examine a different historical figure—some famous and some little known—and their life, legacy, and accomplishments.
Each class will feature a Hamilton cast member. The goal of this course is to give students an educational experience once a week that includes members of the theater community.
Key Information
The course begins on Tuesday, March 9, 2021.
Classes will occur once a week for eight weeks.
Classes will begin at 7:00 p.m. ET/4:00 p.m. PT.
Weekly classes are 45 minutes in length on Zoom. These sessions will incorporate a combination of lectures, activities conducted on the Zoom chat, polls, and Q&A discussions.
This course had an estimated weekly commitment of 45 minutes. There is no additional work or reading required.
Intended Audience
This course is for upper elementary school and middle school students (grades 3–8). 
Parents, teachers, and other adults are welcome to audit the course but are asked not to participate in polls or submit discussion questions so that we may prioritize student learning. Adults are encouraged to view the class recordings, which will be made available on this course page.
LESSON SCHEDULE AND REGISTRATION
Students under 13 must be registered by a parent/guardian. Please follow instructions on the registration page. Each of the eight classes is a stand-alone lesson, and students are encouraged to sign up for multiple classes. Students who are unable to attend live sessions will be able to view recordings of classes. Videos will automatically be added to this course page.
Week 1

Tuesday, March 9, 7:00-7:45 p.m. ET

Olaudah Equiano

Olaudah Equiano's autobiography was published in nine editions during his lifetime. To promote the book, he traveled to at least eight countries. This session will examine how Equiano used his wealth and public prominence to help others.

Special Guest: TBA

Week 2

Tuesday, March 16, 7:00-7:45 p.m. ET

Sally Hemings

In this session, we will investigate how we tell the story of Sally Hemings, who gave birth to six of Thomas Jefferson's children. We will also examine the lives of other enslaved people who did not leave written records of their own.

Special Guest: Simon Longnight (Marquis de Lafayette/ Thomas Jefferson, North American Tour)

Week 3

Tuesday, March 23, 7:00-7:45 p.m. ET

Lemuel Haynes, Peter Kiteredge

This session will center on the military service of Lemuel Haynes, Peter Kiteredge, and other Black soldiers in the American Revolution. We will discuss why they fought and what their lives were like after the war.

Special Guest: Krystal Joy Brown (Eliza Hamilton, Broadway)

Week 4 

Tuesday, March 30, 7:00-7:45 p.m. ET

Patty Gipson, Absalom Jones

This session will explore the bonds of family for enslaved people, tying into the official 2021 Black History Month theme of Family. The writings of Patty Gipson and Absalom Jones reveal strength that the horrific conditions of slavery could not shatter.

Special Guest: Warren Egypt Franklin (Marquis de Lafayette/ Thomas Jefferson, North American Tour)

Week 5 

Tuesday, April 6, 7:00-7:45 p.m. ET

Paul Cuffe

In this session, we will study the remarkable life of Paul Cuffe, a wealthy businessman, shipbuilder, sailor, and abolitionist who joined the colonists' outcry against taxation without representation.

Special Guest: Marcus John (Swing, North American Tour)

Week 6

Tuesday, April 13, 7:00-7:45 p.m. ET

Belinda Sutton

Challenging the myth that enslaved people did not fight back, this session will spotlight the resourcefulness of Belinda Sutton, a seventy-year-old enslaved woman who petitioned the Massachusetts legislature for pay.

Special Guest: Morgan Wood (Ensemble, North American Tour)

Week 7 

Tuesday, April 20, 7:00-7:45 p.m. ET

Phillis Wheatley

In this session, we will discuss poems, essays, and other writings by Black people in the Founding Era. We will take an in-depth look at Phillis Wheatley, the first Black woman to publish a book in the English-speaking world.

Special Guest: Ashley De La Rosa (Peggy Schuyler /Maria Reynolds, North American Tour)

Week 8 

Tuesday, April 27, 7:00-7:45 p.m. ET

Richard Allen

This session will focus on the leadership of Richard Allen, an influential clergyman who founded the African Methodist Episcopal Church and led Philadelphia's Black community during the 1793 yellow fever epidemic.

Special Guest: Marja Harmon (Angelica, North American Tour)
Jason Butler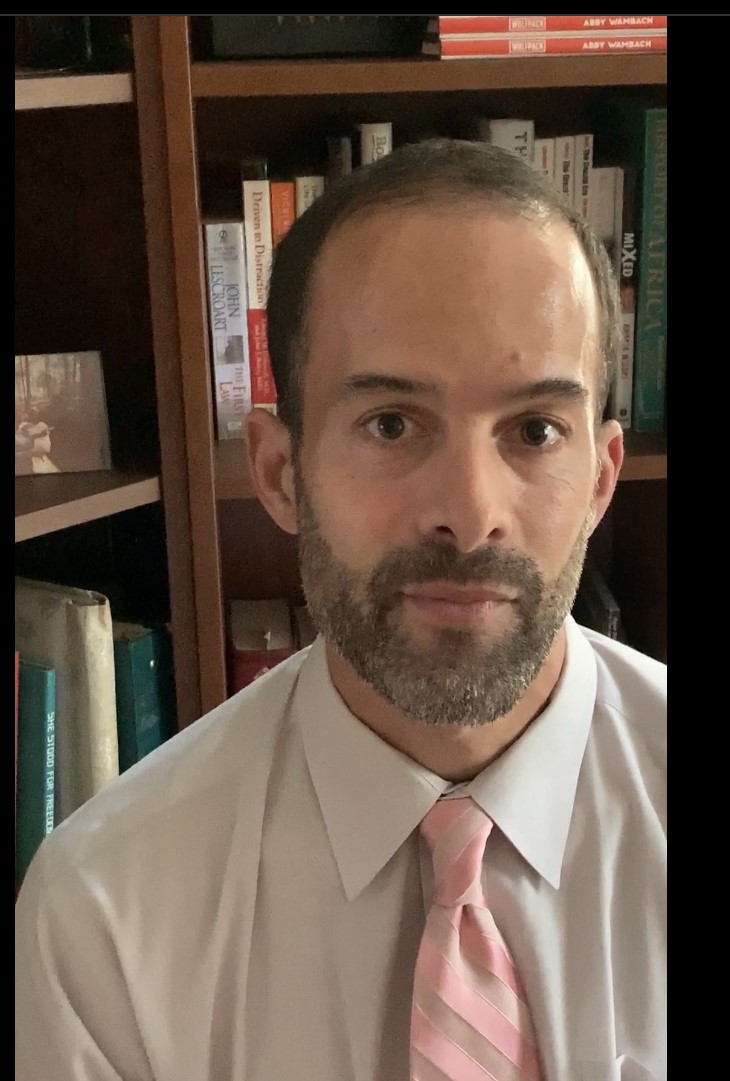 Jason Butler is a professional learning specialist supporting K–12 social studies instruction in a large, Atlanta-area school district. He was an award-winning teacher of social studies, English literature, and Spanish for fourteen years. A James Madison fellow, National History Day honoree, and former journalist, Butler has presented at many state and national conferences. He has an enduring passion for teaching, researching, and writing on Black history, having completed a master's thesis entitled "Down but Not Out: How American Slavery Survived the Constitutional Era."
Participation Certificate
Students who get 100% on the attendance quiz can get a certificate from the Gilder Lehrman Institute confirming their attendance for each History School session.
Please email blfe@gilderlehrman.org with any questions about the course.