The Gilder Lehrman Institute is proud to launch History in the Making: A History Collection Project to build a collection of stories from our community during this historic period. The past year has been challenging in unprecedented ways. Future generations will want to know how we managed everyday life and how we endured as a community. In this course, students will explore other historic moments, and how communities recorded their experiences, with teachers and a curator and then add their own reflections about the past year to the Gilder Lehrman Collection.
Key Information
The course begins on Tuesday, June 29, 2021.

Classes will occur once a week for six weeks.

Classes will begin at 3:00 p.m. ET / 12:00 p.m. PT.

Weekly classes are 60 minutes in length on Zoom. These sessions will incorporate a combination of lectures, activities conducted on the Zoom chat, polls, Q&As, and discussions.

This course has an estimated weekly commitment of two hours, one hour of class time plus an additional hour to review online supplemental materials and complete weekly assignments.
Intended Audience
This course is for middle and high school students (grades 6–12). Parents, teachers, and other adults are welcome to attend the course but are asked not to participate in polls or submit discussion questions so that we may prioritize student learning. 
Lesson Schedule and Registration
Registration is for the full 6-session course. Students must have a Gilder Lehrman account to register for a History School course. Create a free account here. Students under 13 must be registered by a parent/guardian. Please follow the instructions on the registration page.
Week  1

Tuesday, June 29, 3:00-4:00 p.m. ET

"Media & Society: A Historical Look"

This class will investigate how the media impacts society and historical memory.

Week 2

Tuesday, July 6, 3:00-4:00 p.m. ET

"The Audacity of Normalcy - Isolation in Extraordinary Times"

This class will introduce people who lived in extraordinary times and the ways they adapted while finding normalcy in their everyday lives.

Week 3 

 

Tuesday, July 13, 3:00-4:00 p.m. ET

"Power to the People! - Civil Rights in America"

This class will look at social movements and activism throughout American history and how activists have communicated their message.

Week 4

 

Tuesday, July 20, 3:00-4:00 p.m. ET

"Every Vote Counts? - Local Elections to the ELectoral College"

This class will discuss the Election of 2020, the Electoral College, and the importance of local elections.

Week 5

 

Tuesday, July 27, 3:00-4:00 p.m. ET

"Yearning to Breathe Free - Immigration in America"

This class will look at immigration in the United States and the triumphs and challenges immigrants experience.

Week 6

 

Tuesday, August 3, 3:00-4:00 p.m. ET

"Votes for Women - How Women Shaped America"

This class will examine women as advocates for social change over the course of American history.
Meet Your Teachers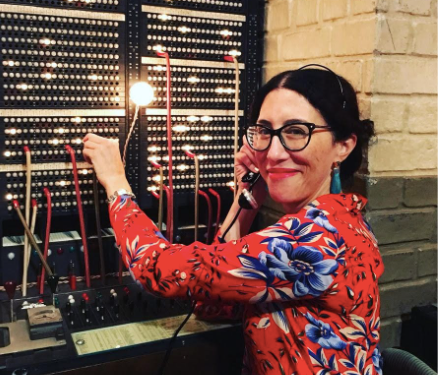 Gena Oppenheim is a theater and film studies teacher from New York City. A graduate of Barnard College and NYU Tisch School of the Arts, she just completed her ninth year teaching at Saint Ann's School in Brooklyn. She is thrilled to continue her work as the Senior Education Fellow for the Hamilton Education Program at the Gilder Lehrman Institute.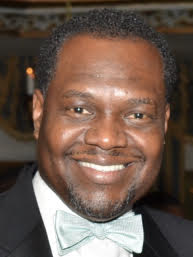 Mandel Holland is currently serving as a history teacher at Woodlands Middle High School in Hartsdale, NY. He has taught history courses to 7th through 12th grade students at Woodlands since 2011 and served as an assistant principal for three years. As an administrator, Mr. Holland was charged with evaluating teacher performance for all educators in the English and History departments. Prior to Woodlands, he taught history and media studies for nine years in the Bronx, where he was a Japan Fulbright Memorial Fund Scholar. Mr. Holland graduated from Fordham University with a BA in History and a minor in African-American Studies. He also holds a Master of Fine Arts from NYU as well as master's degrees from Manhattanville College in Secondary Education and Building and District Administration.
Participation Certificate
Students who attend 5 out of 6 classes and complete 5 reflection submissions can get a certificate from the Gilder Lehrman Institute confirming their participation in this History School course.
Please email historyschool@gilderlehrman.org with any questions.