The US Constitution has been the bedrock of American government since it was first conceived in 1787, but it is far from a rigid document set in a bygone era. The founders designed it to evolve with the nation, and for more than 230 years, Americans have debated and amended the Constitution's parameters to achieve the goal of "a more perfect union." This course will focus on key aspects of the Constitution, the government it establishes, the freedoms it gives, and the questions it poses. Key topics will include free speech, freedom of and from religion, voting, and cruel and unusual punishment, and how these rights, freedoms, and responsibilities have evolved since the Constitution's drafting.
Key information
The course begins on Wednesday, March 10, 2021. 
Classes will occur once a week for eight weeks.
Class will not meet on April 7.
Classes will begin at 7:00 p.m. ET/4:00 p.m. PT.
Weekly classes are 60 minutes in length on Zoom. These sessions will incorporate a combination of lectures, activities conducted on the Zoom chat, polls, and Q&A discussions.
This course has an estimated weekly commitment of 60 minutes for class time. Some sessions will also have optional readings.
Intended Audience
This class is for high school students (grades 9–12). Parents, teachers, and other adults are welcome to attend the course but are asked not to participate in polls or submit discussion questions so that we may prioritize student learning. Adults are encouraged to view the class recordings, which will be made available on this course page.
Lesson Schedule and registration
Registration is for the full eight-session course. Students who are unable to attend live sessions will be able to view recordings of classes on the course page. Videos will automatically be added to this course page.
Week 1

Wednesday, March 10, 7:00 p.m.–8:00 p.m. ET

Who Are "We the People"?: Examining the Preamble and the Ratification Debate

Week 2

Wednesday, March 17, 7:00 p.m.–8:00 p.m. ET

"Full Faith and Credit": The Highs and Lows of Article IV with special guest Linda R. Monk, independent scholar, journalist, and nationally award-winning author

Week 3

Wednesday, March 24, 7:00 p.m.–8:00 p.m. ET

James Madison and Freedom of Religion with special guest Dr. Chris Burkett, Associate Professor of Political Science at Ashland University

Week 4

Wednesday, March 31, 7:00 p.m.–8:00 p.m. ET

Is There Such a Thing as "Free" Speech?

Week 5

Wednesday, April 14, 7:00 p.m.–8:00 p.m. ET

What Did the Founders Mean by "a Well-regulated Militia"?: Origins and Intent of the Second Amendment

Week 6

Wednesday, April 21, 7:00 p.m.–8:00 p.m. ET

The "Process" in "Due Process"

Week 7

Wednesday, April 28, 7:00 p.m.–8:00 p.m. ET

What Is "Cruel and Unusual Punishment"?: A Focus on the Eighth Amendment

Week 8

Wednesday, May 5, 7:00 p.m.–8:00 p.m. ET

The Civil War Amendments
Note: The course will not meet on Wednesday, April 7.
Meet Your Teacher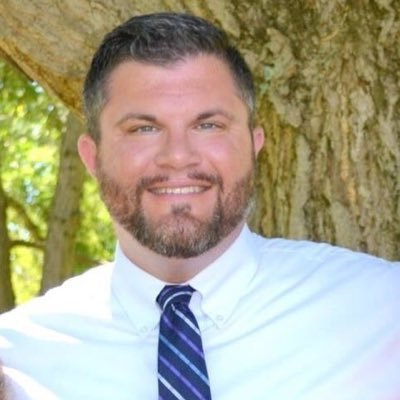 Kevin Cline teaches United States history and government at Frankton High School in Frankton, Indiana. In 2016 he was named the National History Teacher of the Year by the Gilder Lehrman Institute. Mr. Cline serves as a Master Teacher for the Gilder Lehrman Institute and does work for the National Center for History Education and the National History Club. Mr. Cline's passions in teaching include fostering active citizenship and lifting up student voices.
Participation Certificate
Students who get 100% on the attendance quiz can get a certificate from the Gilder Lehrman Institute confirming their attendance in each History School session.
Please email constitution@gilderlehrman.org with any questions.