This course will introduce students to the first six periods covered by the College Board's AP United States History curriculum. Students will use the Gilder Lehrman Institute's APUSH Study Guide and primary source documents to discuss major historical topics. Additionally, this course will focus on strategies for reading and writing that will prove essential for any student planning to take the APUSH exam during the 2020–2021 school year. The aim is to enable students to get the highest possible score on the exam and to come away with the deepest understanding of American history.
In Spring 2021, another Online History School course will cover the final time periods (1890–Present).
Key Information:
The course begins on Saturday, October 10.
Classes will occur once a week for seven weeks.
Classes will begin at 12:00 p.m. ET/9:00 a.m. PT.
Weekly classes will be 60 minutes in length on Zoom. These sessions will incorporate a combination of lectures, activities conducted on the Zoom chat, polls, and Q&A discussions.
This course has an estimated weekly commitment of 1 hour of class time.
Intended Audience
This class is for high school students (grades 9–12). Please note that enrollment in this course is limited, and priority will be given to students. Adults are welcome to view the class recordings, which will be made available on our website. Educators are welcome to sign up for a special pedagogy Q&A with the Master Teacher. Educators can register here for the Pedagogy Q&A on Saturday, December 5, 2020.
Class Schedule and Registration
Registration is for the full seven-week, seven-session course. Students who are unable to attend live sessions will be able to view recordings of classes on the course page. Please only register if you are planning to attend live classes as there is a registration cap of 500 students.
Registration will close when the course fills up or on Sunday, October 18, whichever comes first.
Week 1

CLASS RECORDING Saturday, October 10, 12:00 p.m.– 1:00 p.m. ET

Introduction to the AP Exam, Q&A option with families

Week 2

CLASS RECORDING Saturday, October 17, 12:00 p.m.– 1:00 p.m. ET

Period 1 (1491–1607)

Week 3

Saturday, October 24, 12:00 p.m.– 1:00 p.m. ET

Period 2 (1607–1754)

Week 4

Saturday, October 31, 12:00 p.m.– 1:00 p.m. ET

Period 3 (1754–1800)

Week 5

Saturday, November 7, 12:00 p.m.– 1:00 p.m. ET

Period 4 (1800–1848)

Week 6

Saturday, November 14, 12:00 p.m.– 1:00 p.m. ET

Period 5 (1844–1877)

Week 7

Saturday, November 21, 12:00 p.m.– 1:00 p.m. ET

Period 6 (1865–1898)
Meet Your Teacher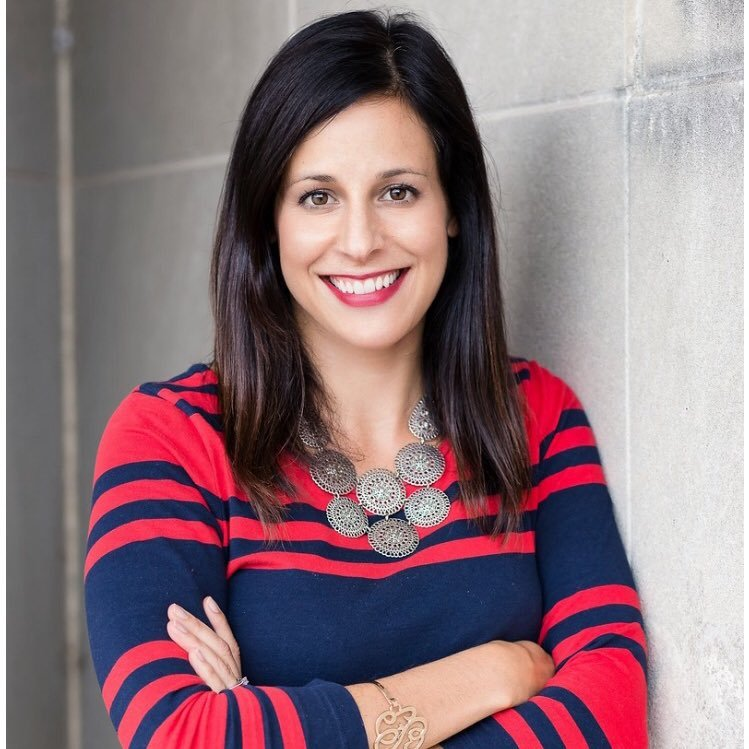 Sara Ziemnik has taught American history and world history for twenty years at Rocky River High School in Ohio, where she centers her students' experience around discussion and inquisitive learning. In 2017 she was awarded National History Teacher of the Year by the Gilder Lehrman Institute. She encourages her students to learn from one another. Of her approach, she says, "My students have the responsibility as American citizens to form their own opinions."
Participation Certificate
Students who get 100% on the attendance quiz can get a certificate from the Gilder Lehrman Institute confirming their attendance in each Online History School session.
Please email apush@gilderlehrman.org if you have any questions.