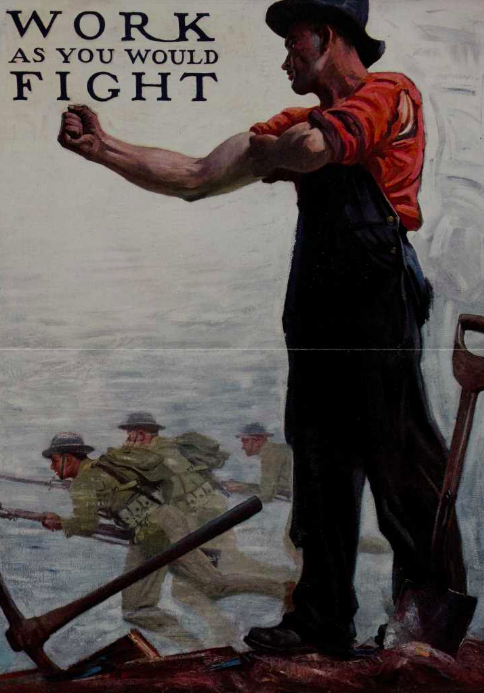 2023 Richard Nixon Presidential Library Seminar
Dates: July 31–August 4, 2023
Location: Richard Nixon Presidential Library and Museum, Yorba Linda, CA
Participants: K–12 teachers in the Gilder Lehrman Affiliate School Program
Application Deadline: April 3, 2023
In partnership with the Richard Nixon Presidential Library and Museum
The Richard Nixon Library Seminar: US Foreign Policy, 1898 to Present will allow up to 40 K–12 teachers to participate in a weeklong professional development event on-site at the Richard Nixon Presidential Library and Museum.
To engage, or not? That is the central question of American foreign policy across the long twentieth century. From the 1898 war with Spain to the ongoing wars of Soviet succession, American leaders, thinkers, strategists, and citizens have wondered precisely how much their involvement with the wider world might benefit the globe or hinder themselves. The question cuts across axes of trade, communications, cultural exchange, and war. This seminar traces the evolution of this great debate over America's role in the world, paying particular attention to the moments of conflict and war that catalyzed American thinking and leadership at home and on the world stage, and to the nation's leaders. William McKinley, Theodore Roosevelt, Woodrow Wilson, Franklin D. Roosevelt, Dwight Eisenhower, John F. Kennedy, Ronald Reagan, George H. W. Bush, George W. Bush, and Barack Obama receive particular attention.
Application Information
Interested K–12 teachers should complete an application to be considered. Applications will be reviewed by Gilder Lehrman Institute and Richard Nixon Presidential Library and Museum staff.
The deadline to submit an application is April 3, 2023. Selected teachers will be notified by May 1, 2023.
Program Details
Director
Jeffrey A. Engel is the founding director of the Center for Presidential History at Southern Methodist University. He has authored or edited thirteen books on American foreign policy, including Fourteen Points for the Twenty-First Century (2020), The Last Card in the Deck: Inside George W. Bush's Decision to Surge Troops in Iraq (2019), and When the World Seemed New: George H. W. Bush and the End of the Cold War (2017).
Master Teacher
Ron Nash, Gilder Lehrman Master Teacher
Schedule and Readings
Throughout the week, teachers will participate in a variety of activities, including
Scholarly lectures and discussions led by the seminar's director
Teaching Literacy through History pedagogy sessions led by a Gilder Lehrman Master Teacher
Discussions and presentations by Richard Nixon Presidential Library and Museum staff featuring primary source materials
A final schedule and required readings will be shared with participants before the seminar. Participants will be asked to purchase (up to $50) and complete the required readings before arrival in Yorba Linda.
Registration Fee
Participants who are accepted into this program will be required to pay a $50 registration fee.
Travel, Meals, and Accommodations
Participants are responsible for making their own travel arrangements. Needs-based assistance regarding travel costs is available. For more information or to ask any questions, please contact education@gilderlehrman.org.
This seminar will take place at the Richard Nixon Presidential Library and Museum in Yorba Linda, California. Housing will be provided at a local university and participants will be placed in single rooms.
Meals will be provided for the duration of the seminar.
Policies
Participants will be required to attend and take part in all scheduled activities.
Participants will be asked to bring a laptop, tablet, or similar device. Materials presented before and during the week will be shared electronically.
COVID-19
The Gilder Lehrman Institute follows CDC guidelines for COVID safety. Based on the current guidelines, GLI will not require participants to show proof of COVID vaccination in order to attend the seminar, and masks will be optional. We will continue to monitor CDC guidelines and transmission rates and reserve the right to change this policy if we determine that it is in the best interest of the safety of our staff, scholars, and participants. We will notify all participants immediately if this policy changes.
If you have any questions, please email education@gilderlehrman.org.