Amazing Grace: How Writers Helped End Slavery
Online Courses
Amazing Grace: How Writers Helped End Slavery
Through readings, discussion, and a series of short writing assignments, this course will examine the writings of the antislavery writers and reformers of the seventeenth, eighteenth, and nineteenth centuries whose passionate words formed the vanguard of a global movement. With Barnard College antislavery-writings scholar James Basker as our guide, we will explore the poetry, fiction, sermons, slave narratives, and songs that helped to end American slavery and make human rights an expectation of people throughout the world.
Registration for this and our other Spring 2017 courses will open in November 2016.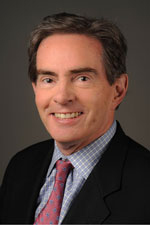 Lead Scholar
James Basker
James G. Basker is the Richard Gilder Professor of Literary History at Barnard College, Columbia University. He was educated at Harvard and Cambridge, and as a Rhodes Scholar at Oxford. He has published several books, including Amazing Grace: An Anthology of Poems about Slavery, 1660–1810 (2002), Early American Abolitionists: A Collection of Anti-Slavery Writings, 1760–1820 (2005), and American Antislavery Writings: Colonial Beginnings to Emancipation (2012). Professor Basker is also the founder and President of OxBridge Academic Programs, which for the past twenty-five years has sponsored academic summer programs and teacher seminars in Oxford, Cambridge, Paris, Barcelona, and New York.