To see original documents, photographs, and other materials from the Gilder Lehrman Collection, please visit the museums listed below.
Gilder Lehrman Exhibitions
Witnesses to History: Pearl Harbor (through March 2016)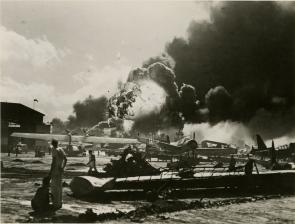 Shortly before 8 a.m. on Sunday, December 7, 1941, Japan launched a surprise attack against US armed forces in Hawaii. The Japanese targeted the Army, Navy, and Marine airfields before bombing the Pacific Fleet at Pearl Harbor. The bombardment lasted nearly two hours and left 2,403 Americans dead and another 1,178 wounded. Two hours after the attack, Japan officially declared war on the United States. Life changed overnight across the United States as the nation geared up for war.
Featuring photographs taken by both Japanese pilots and US Navy personnel, Witnesses to History: Pearl Harbor illustrates the attack and immediate aftermath of the "date which will live in infamy." An accompanying online exhibition features high-resolution images, interactive maps, and more: www.gilderlehrman.org/pearlharbor.
---
On View Nationally
Reflections of a Nation: American Writings from the Gilder Lehrman Collection, November 17, 2015–March 16, 2016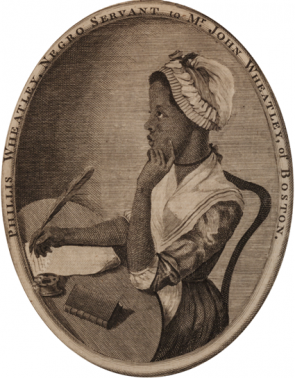 This exhibition features documents from five key moments in American history: a first-edition book of poetry written by Phillis Wheatley and a letter written by a widow of the Pottawatomie massacre to John Brown, as well as personal letters illustrating the struggles and sacrifices people encountered during the Civil War and Jim Crow era.
The Morgan Library & Museum, 225 Madison Avenue at 36th Street, New York, New York
---
Dark Fields of the Republic: Alexander Gardner Photographs 1859–1872, September 18, 2015–March 13, 2016, features photographs from the Gilder Lehrman Collection.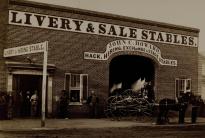 Alexander Gardner, Abraham Lincoln's favorite photographer, took some of the President's most iconic portraits. A pioneering correspondent who documented the Civil War, Gardner created dramatic war images that shocked Americans when they were published and continue to haunt our national imagination. Later, he traveled west to record American expansionism and a way of life he saw was disappearing. Some of Gardner's most poignant portraits are of Native American chiefs and tribal delegations. These sensitive, individualized, and deeply moving images chronicle the start of the Indian Wars that were to follow.
---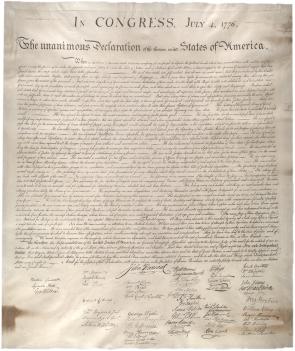 The Books and Manuscripts Gallery features documents from the Gilder Lehrman Collection.
The Book and Manuscript Gallery focuses on George Washington's insatiable hunger for knowledge, his keen curiosity, and his lifelong desire to better understand the world around him, as shown through manuscripts, maps, prints, and books. These rare and important objects from two premier collections—that of Mount Vernon and the Gilder Lehrman Institute of American History—address broader topics such as our country's founding documents, slavery, and Washington's Last Will and Testament. It is also enriched by loans from the Boston Athenaeum, the keeper of the largest collection of original books owned by Washington.
---
Treasures of the Civil War: Legendary Leaders Who Shaped a War and a Nation, June 2013–June 2015, features thirty-seven items from the Gilder Lehrman Collection, including letters written by Abraham Lincoln, Jefferson Davis, Ulysses S. Grant, and Robert E. Lee.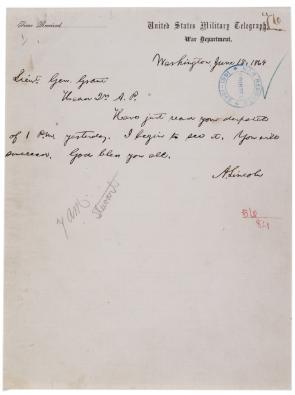 During the Civil War, the fate of the nation rested with a few political, military and cultural leaders who had one thing in common: They achieved national fame by helping to chart a future course through a nation's greatest crisis. As part of 150th anniversary commemorations, the Gettysburg National Military Park Visitors Center and Museum offers the new exhibit Treasures of the Civil War: Legendary Leaders Who Shaped a War and a Nation. Most of the nearly one hundred artifacts, from outstanding Civil War collections throughout the United States, are being exhibited at Gettysburg for the first time, offering a unique and rare glimpse into the personal and professional lives of thirteen individuals who helped shape a nation: Abraham Lincoln, Jefferson Davis, Robert E. Lee, Ulysses Grant, George G. Meade, John Reynolds, George Pickett, Alexander Webb, William Tecumseh Sherman, George Custer, John Mosby, Frederick Douglass, and Clara Barton.
The Gettysburg Museum of the American Civil War offers visitors a twenty-first-century museum experience that tells the story of the Battle of Gettysburg and its significance to our nation's history within the context of the American Civil War. The Gettysburg Museum galleries showcase a collection of artifacts and archival items that provides visitors perspectives from President Abraham Lincoln and Confederate President Jefferson Davis, Generals George Gordon Meade and Robert E. Lee, soldiers, war correspondents, and civilians.
---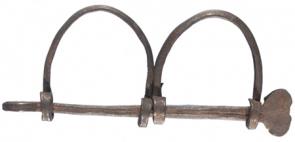 New York Rising, ongoing, includes slave shackles meant for a young child and several letters from the Gilder Lehrman Collection.
Explore the story of New York and America in the newly designed Robert H. and Clarice Smith New York Gallery of American History. Covering the period from the American Revolution through the New-York Historical Society's 1804 founding, a contemporary interpretation of a nineteenth-century salon-style display uses some of New-York Historical Society's most treasured objects and cutting-edge technology to convey the historical narrative.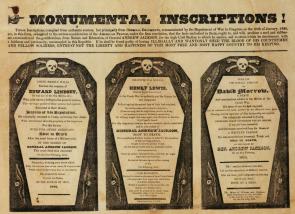 An anti-Jackson broadside from the Gilder Lehrman Collection is part of the Constitution Center's core exhibition, The Story of We the People. The exhibition tells the story of the Constitution, its history, and its contemporary relevance through more than 100 multimedia exhibits, film, photographs, text, sculpture, and artifacts. It also features a powerful, award-winning theatrical performance, "Freedom Rising," and Signers' Hall. The exhibit experience will take you through important events in our nation's history and through unique, interactive exhibits, showing you how the United States Constitution is as important today as it was 224 years ago.