Support the Gilder Lehrman Institute
During the COVID-19 crisis and its aftermath, the Institute is filling a critical programming and resource gap for teachers, students, and parents. We are converting existing materials into digital formats and creating a wealth of new online resources and programming. Your gift will ensure that the Institute can meet educational needs that have grown more acute and complex than ever. The Gilder Lehrman Institute of American History is a 501(c)(3) non-profit organization supported through the generosity of individuals, corporations, and foundations. Your donation is fully tax deductible.
Make a Gift Now:
$5,000
funds one online Inside the Vault program featuring items from the Institute's Collection, exhibited and explained for more than 1,500 teachers, students, parents, and history lovers.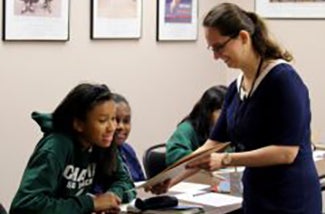 $2,500
funds one online History Book Break program with an eminent historian for 1,000 teachers, students, parents, and history lovers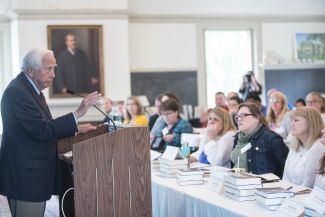 $1,000
supports a year's programming and resources for one Affiliate School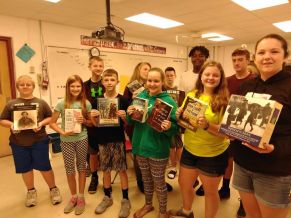 $500
supplies 50 Affiliate School teachers with an award-winning history book, sent to their homes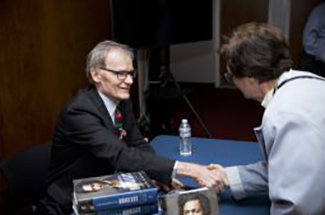 $250
gives 25 students use of the Institute's online study guide for the AP US History exam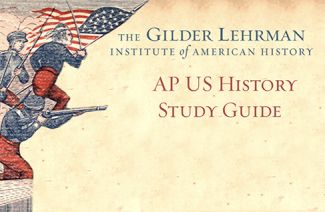 $100
provides places for 20 students in the Institute's online History School or History Camp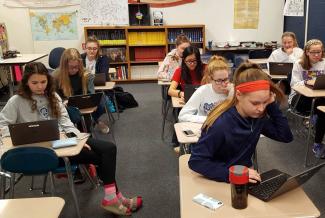 More than 75% of proceeds directly supports our programs. To be most effective in reaching K-12 teachers and students, your donation will be combined with other funds.
DONOR PRIVACY POLICY
We will not trade, share, or sell our donors' names or personal information with any other entity. In addition, we will not send donor mailings on behalf of other organizations. Donors' information will only be used for purposes necessary to process donations through third-party service providers. This policy applies to all information received by GLI, both online and offline, on any website or mobile application, as well as any electronic, written, or oral communications.
Other Ways to Support Us
Donate by Mail
Make checks payable to the Gilder Lehrman Institute of American History, and mail to:
The Gilder Lehrman Institute of American History
49 West 45th Street, 2nd Floor
New York, New York 10036
Donate by Stock or Cash Wire
To make a gift of securities or by cash wire, please contact the Development Office for the current account information.
Matching Gifts
Many employers sponsor matching-gift programs for charitable contributions—doubling or even tripling the impact of your gift. Check with your human resources department to learn about your options.
Tribute Gifts
The Gilder Lehrman Institute is proud to accept gifts made in memory of loved ones or in honor of family, friends, or special occasions. If you would like to recognize or remember someone with a love of American history and education, you can donate online or send us a letter with the name of the person in whose name you want to make the gift, the occasion (if any), and the name and address of anyone who should receive a notification of your gift. The amount of your gift remains confidential.
Contribute
The Gilder Lehrman Institute collects original historical documents that highlight the history of the United States. We are particularly interested in twentieth-century materials including letters from American servicemen and women, posters, personal letters, diaries, and photographs. For more information, click here.
Planned Giving
We welcome donors including the Institute in their estate plans, wills, and living trusts. Such support will help maintain the Gilder Lehrman Institute's important programs for students and teachers into the future. And if you have already named the Institute in your will or estate plans, we thank you and would be pleased to acknowledge your generosity.
For further information, please contact the Development Office at (646) 366-9666 x136 or email development@gilderlehrman.org.