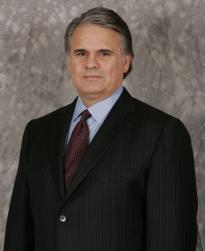 Joseph DiMenna is Managing Director of Zweig-DiMenna Associates, which is a global investment management firm. He has been the Portfolio Manager there since he co-founded Zweig-DiMenna Partners with Martin Zweig in 1984. Zweig-DiMenna was named Hedge Fund of the Year in 2007 by Institutional Investor magazine.
Mr. DiMenna is a board member of Orchestra of St. Luke's, New-York Historical Society, and Harlem Children's Zone. Joe and his wife Diana are the benefactors of the DiMenna Children's History Museum and made the leadership gift to Orchestra of Saint Luke's to establish the DiMenna Center for Classical Music. The National Foundation for Teaching Entrepreneurship honored Mr. DiMenna as Entrepreneur of the Year in 2002. Mr. DiMenna holds a bachelor's degree in Finance from Fairfield University, where he was the primary benefactor of the university's main library, The DiMenna-Nyselius Library.
Together, the DiMennas have long been ardent supporters of organizations that serve the arts, education, and the needs of children. These include the Jazz at Lincoln Center, Robin Hood Foundation, College Summit, St. Jude Children's Research Hospital, New York Presbyterian Hospital, and the School of American Ballet.