Richard Gilder
Remembering Richard Gilder (1932–2020)
Richard Gilder Remembered by the Press and Other Institutions
A Song from the Gilder Lehrman Collection Performed in Honor of Richard Gilder
Introduction to the Richard Gilder Biography
Richard Gilder: Visionary Investor, Visionary Philanthropist
---
The trustees and staff of the Gilder Lehrman Institute of American History, and the larger community of teachers and students they serve, are profoundly saddened by the death of Richard Gilder. Co-founder and co-chair of the Institute since its beginning in 1994, Dick partnered with his dear friend Lewis Lehrman to elevate and enrich the teaching and learning of American history on a national scale. Starting with one teacher seminar and the donation of the 60,000-item collection of historical documents he and Lew had built, Dick led the way as the Institute grew over twenty-five years to create a network of 26,000 Affiliate Schools and programs across all fifty states that now supports more than 50,000 teachers and, through them, reaches more than three million students each year.
Dick's contributions were much more than financial, though his generosity was legendary. He brought unparalleled intelligence, strategic brilliance, and passionate commitment to our mission, as he did to every one of the business investments, cultural institutions, and civic projects he undertook. He loved ideas and people, and he jumped in with brio: in the late 1990s he would leave his investment business every Wednesday to take the subway to Queens and teach a history class at a public high school that enrolled mostly children of immigrant families from around the world. Dick rejoiced at the flow of immigrants into America and did everything he could to encourage it, because of his passionate belief that our country was based on a set of ideals anyone of any background could embrace and make their own. Dick was deeply patriotic, but not blindly so. He had the openness and courage to face America's past with honesty, but he also believed in the potential of people and of our country to continue to pursue those ideals and make life better for all. His vision, generosity, and humanity benefited everyone who knew him, and millions more who did not.
Everyone at the Gilder Lehrman Institute remains dedicated to preserving his legacy and carrying forward his mission to serve future generations. We extend our heartfelt sympathy to his beloved wife Lois, his children Peggy, Ginny, Richard, and Britt-Louise, his sister Peggy Tirschwell, and all their families, along with our gratitude to them for sharing Dick with the rest of us. There will never be another like him.
—James G. Basker, President of the Gilder Lehrman Institute
---
Many people have contacted the Gilder Lehrman Institute about making donations in Mr. Gilder's memory. We welcome such gifts and encourage donors to designate them for the "Richard Gilder Education Fund," which supports educational programs and resources for schools, teachers, and students across the country. donate
---
Richard Gilder Remembered by the Press and Other Institutions
Our co-founder Richard Gilder was remembered across the country in publications praising his generosity, personal drive, and deep sense of fairness. Below are a few of the many remembrances about this visionary philanthropist.
In the New York Times piece about his passing, published on May 14, writer Sam Roberts interviewed friends and colleagues at length about Mr. Gilder's work and character. Harvard professor and Gilder Lehrman Institute trustee Henry Louis Gates Jr. described Richard Gilder's support for historical scholarship as "nonideological, nonpartisan, cosmopolitan and fearless."
The Editorial Board of the Wall Street Journal paid tribute to the man who "did much to pull the city out of the economic and social crises of the 1970s and 1980s" in a remembrance and celebration of Richard Gilder's life.
Professor David Blight memorialized Gilder for the Yale Macmillan Center, writing, "Above all Dick was a great New Yorker, an extraordinary and generous Yale University graduate, class of 1954, and a visionary citizen and lover of the history of his country, its flaws and its triumphs."
The American Council of Trustees and Alumni noted in its memoriam that "for their joined efforts at the Gilder Lehrman Institute, Mr. Gilder and Mr. Lehrman were awarded the National Humanities Medal in 2005."
In Charlottesville, Virginia, nodding to Richard Gilder's service on the board of trustees at Monticello, the Daily Progress remembered that Gilder famously said, "The only reason to be on a board is to do something big."
The City Journal reminded the world that "Gilder was inspired to start the [Gilder Lehrman Institute of American History] after hearing a lecture on the horrors of trans-Atlantic slavery; he set out to make such lectures available to K-12 teachers."
Philanthropy, the quarterly journal of the Philanthropy Roundtable remembered Richard Gilder as the "patron of Parks, History, and Problem-Solving."
Richard Brookhiser, in a personal tribute to Richard Gilder in the National Review, opined that "perhaps the most vital of [Richard Gilder's] efforts was his founding and patronage, along with his friend Lewis Lehrman, of the Gilder Lehrman Institute of American History" which "refreshed the discipline from the bottom up" and has "been recognized, personally and fervently, by the many thousands of teachers and students they have helped, instructed, and inspired."
Susan R. Stein, Richard Gilder Senior Curator, Special Projects at Thomas Jefferson's Monticello wrote a remembrance of Richard Gilder on May 18, 2020.
While publications, organizations, and individuals around the country continue to mourn the passing and celebrate the life of Richard Gilder publicly and privately, the Gilder Lehrman Institute continues on in his spirit to do his work.
---
A Song from the Gilder Lehrman Collection Performed in Honor of Richard Gilder
Published in New York City by Charles Magnus, this song, written by Stephen Foster in 1862, captures many of the emotions felt at the passing of our co-founder. Visit the document in the Gilder Lehrman Collection (Gilder Lehrman Institute, GLC03619.01.08).
---
Introduction to the Richard Gilder Biography
The Gilder Lehrman Institute is proud to publish this short biography of our Co-Founder Richard Gilder, written by Charles Sahm, a journalist and member of our President's Council. Originally it was intended to present Dick's extraordinary life story in a form that would reach the thousands of teachers and students who benefit from the resources and programs he has made possible through Gilder Lehrman and other institutions. Dick lived long enough to read the final draft, but his death on May 12, 2020, prevented him seeing it published or witnessing the response from readers.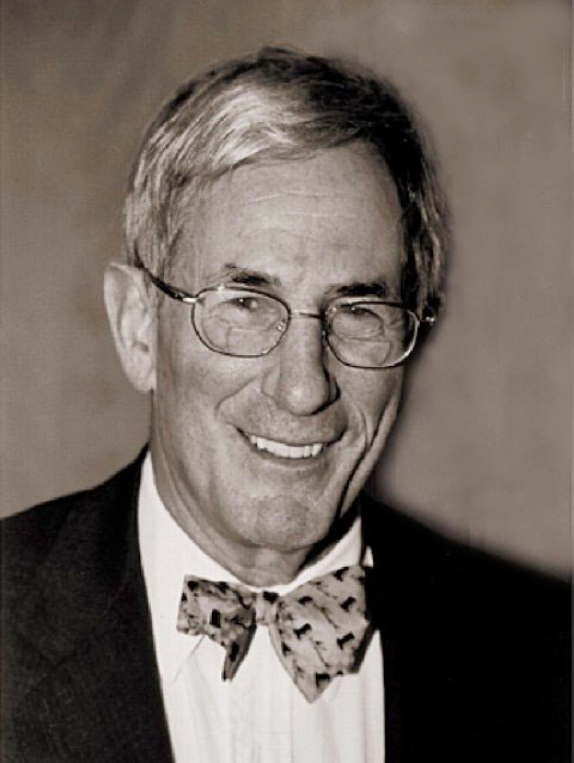 What I hope readers will take away is a sense of Dick Gilder's vision, boldness, and generosity; his love of ideas and of America's ideals; his honesty and courage in facing history as it was; his belief in the potential of our country to continue to pursue its ideals and fulfill its promise. The Gilder Lehrman Institute began in 1994 when Dick was inspired by a lecture on transatlantic slavery by Professor David Brion Davis of Yale to sponsor a summer seminar for teachers on the subject. 
Joining with his longtime friend and partner Lewis Lehrman, the two launched a venture that would grow over the next 25 years to become the leading not-for-profit devoted to K–12 history education in the country. When I became president at the end of 1996, the Institute had three employees and two programs. Today it has the 72,000-item Gilder Lehrman Collection of American documents, a network of 26,000 Affiliate Schools across all 50 states, a website serving more than two million unique visitors annually, and programming that reaches tens of thousands of teachers and through them, more than three million students every year.
Dick was not just a generous financial supporter, he was the driving force behind it all. He was passionate about our mission. In the late 1990s, he would leave his office every Wednesday to teach a course on American history at a public high school in Queens. He took a keen interest in our book prizes, our History Teacher of the Year Award, our exhibitions, our teacher seminars, our partnership with Lin-Manuel Miranda's Hamilton—every one of our events and programs, our Affiliate Schools, and K–12 students.
Lewis Lehrman recently said of his co-founder: "Dick Gilder was a man to whom the word 'aristos' [meaning "best"] applies, for if America had an aristocracy, Dick Gilder would have embodied its highest values." Everyone who knew him, and millions who did not, benefitted from his generosity, his vision, and his faith in the future. We at the Gilder Lehrman Institute remain dedicated to preserving his legacy and carrying his mission forward to serve rising generations.
James G. Basker
President
The Gilder Lehrman Institute of American History
May 13, 2020
---
Richard Gilder: Visionary Investor, Visionary Philanthropist
by Charles Sahm
I. Richard Gilder: Mr. New York, Native Son
Near the East 76th Street entrance to Central Park sits an 18-inch-tall rock featuring a small brass plaque. Probably none of the multitudes who pass by it each day even notice it's there; but if they stooped down to examine the plaque, they would see an image of a man in an overcoat striding through the park, briefcase in hand, and the caption, in tiny letters: "Richard Gilder—Mr. New York—Native Son." It's a modest tribute to the modest man whose visionary philanthropy not only saved Central Park but who has quietly fueled New York's remarkable renaissance over the past 40 years, advanced a deeper understanding of American history, and opened educational opportunities for countless young people.
Richard Gilder—his friends and family call him Dick—is a fifth-generation New Yorker. In 1848, Gilder's great-great-grandfather Abraham Sim, a Jewish immigrant from Bohemia, settled on Rivington Street on the Lower East Side. (His mother's family also emigrated in the mid-nineteenth century, from Alsace-Lorraine, and settled in Mississippi.) Over the past 172 years, the Gilder family has mostly stayed in Manhattan, working their way up the island as the city grew northward.
Born May 31, 1932, Dick Gilder is the middle child of Richard and Jane Gilder, who met after Jane's family moved to New York from New Orleans. Gilder's elder brother, Martin, born in 1929, died far too young, in 1965. His younger sister, Peggy Tirschwell, came along in 1939. At 81, she continues to work as an administrator at Hunter College and lives in the same building on East 79th Street where the Gilder family moved in 1942, after they had resided on West End Avenue and 88th Street for several years.
"The thing people need to understand about Dickie is that he loves New York," notes Tirschwell. "He was a New York City kid who loved growing up here and always wanted other people to enjoy what he had enjoyed." When asked why her brother became one of New York's leading philanthropists, she replies: "He has always felt that this is his city, and he wanted it to be as wonderful as he remembered it when he was growing up; he wanted everybody to have the education and opportunities that he had."
Gilder's childhood encompassed the Great Depression and World War II. One of his starkest childhood memories is of coming home from Riverside Park and learning of the attack on Pearl Harbor. Despite the tough times, Gilder has warm memories of growing up in Manhattan. His mother took him to Schrafft's for ice cream sodas. A lifelong Yankees fan, Gilder would take the subway up to the stadium and root for his favorite player, Tommy Henrich. But his fondest memories are of "the Park."
"Central Park was our backyard. . . . It just seemed endless," recalls Gilder, who, at 87, still has a boyish twinkle in his eye. "I'm born and bred in New York, which means you marked your improvement by whether you played punchball in Central Park or whether you played softball there—or hardball in the North Meadow, or kickball, touch football, even tackle football. And on rainy days, you went to the Museum of Natural History to play hide-and-seek."
Gilder's mother enjoyed taking Dick and his siblings for walks in the park. His father, a property manager for a Manhattan real-estate company, provided a stable upper-middle-class life for his family. "We were very lucky. He did not make lots of money, but what he did make he was able to hold on to, so he did okay, and we did okay."
The family spent summers on Fire Island, where Gilder's father served as mayor of Ocean Beach. Gilder worked as a lifeguard, performing several rescues. At night, he and his friends were known for late-night carousing. Peggy remembers him and his friends launching the "5-to-9-twice-daily-club—that's when they slept." For the record, Gilder denies membership in any such club. "Maybe we did that twice," he recalls.
Gilder attended P.S. 166 on the West Side of Manhattan and, when the family moved to the East Side, P.S. 6. He then attended the selective Bronx High School of Science for a semester—but left because of "disciplinary difficulties." His father, thinking that the structure of boarding school might be beneficial for young Dickie, enrolled him at the Mount Hermon School for Boys in western Massachusetts—today, the coed Northfield Mount Hermon.
Mount Hermon "was a very meaningful experience," notes Gilder. "When I started, I didn't know one person in the school; when I left, I knew everybody in our class. It was nice to be on my own. It gave me a lot more self-confidence." In those days, students were required to work ten hours a week. "The first year, I was a janitor in one of the freshman dorms. Then I became a waiter. Senior year, I was editor of the school paper."
Because his father graduated Yale in 1925, Gilder admits that he didn't have much choice about where he would apply to college: "If I had gone anywhere else, he would have disowned me. But I was lucky to get in." After starting to major in economics, Gilder switched to history because he found economics "very uninspiring. I loved history, and that turned out to be a good choice."
Gilder enjoyed his freshman year on Old Campus, his upper-classman's life at Branford College, and his days as a news announcer on Yale's radio station, WYBC. He proudly recalls that the football team had a winning record against Harvard during his college days, and he'll still sing Yale's fight song, "Bulldog, Bulldog, Bow, Wow, Wow," upon request.
Social and gregarious, Gilder made many lifelong friends at Yale. Maintaining long-term friendships is a Gilder trademark: for decades, he and his childhood friends met annually at the 21 Club to reminisce about sledding and playing football in Central Park. And each summer, Gilder invited classmates from Mount Hermon and Yale to his home in Maine for a reunion.
The institutions that helped form Gilder as a boy and young man—Central Park, Northfield Mount Hermon, and Yale—would later feature prominently in his philanthropy; but first, he had to make the money.
II. Making the Little Guy Rich (and Not Doing Too Badly Himself)
After graduating college in 1954, Gilder enrolled in Yale Law School. He left before the end of the first semester. "It just was not for me," he recalled. "You need a step-by-step mentality to be a good lawyer, and I am very impulsive. I like to get to the point quickly, and I have no patience for procedure." A friend from Yale got him a job with a small investment firm: Shufro, Rose & Company. Gilder began doing clerical work for $275 a week.
About a year later, Gilder noticed an ad in the Yale Daily News from the investment firm A. G. Becker, stating: "A good securities man is really in business for himself." That notion appealed to Gilder, so he started at A. G. Becker in 1956. With an aversion to cold calls, Gilder honed in on leads generated by a new advertising program launched by Becker. "They placed ads in the New York Times, asking people to write to them; then the firm would send them material," recalls Gilder. "I began to convert them into accounts."
Gilder worked at Becker for over twelve years. Although he did well for himself and his growing roster of clients, he was itching to set out on his own. In 1968, "a little disagreement with the boss" led Gilder to leave Becker. A tombstone ad in the Wall Street Journal stated: "We announce with pride—and a trace of trepidation—the formation of R. Gilder and Company."
He opened the firm at 1775 Broadway (later renamed 3 Columbus Circle) with a handful of employees and clients. Reflecting the folksy tone that would make his investor newsletters legendary in the Wall Street community (and spur numerous imitators), Gilder's first letter, in January 1969, closed with this optimistic paragraph:
We've rented some space on Columbus Circle in the old General Motors Building, an area noted neither for its convenience to Grand Central nor its proximity to financial institutions. But we'll have peace and quiet and a lovely view. Our firm will be adding steadily to its competence with its eye on one goal: a fine result for our clients . . . and if we do that, the world will beat a path to our door even if it's difficult to open and in a novel neighborhood. Let's all keep our fingers crossed for a good year.
It was not a good year. Nor was the next one. In fact, Gilder could not have picked a less fortuitous time to open his own firm. During 1969–74, the stock market experienced one of the worst five-year periods in its history. "We just got clobbered," Gilder humbly recalls. "Some clients were down 60 or 70 percent." A seat on the New York Stock Exchange that Gilder purchased in 1968 for $470,000 was worth $35,000 two years later. "The business just dried up. We lost employees. We lost clients. It was the worst time of my life, business-wise." Gilder admits that he had thoughts about closing the firm. "I just could not do it, though."
Even as the market remained depressed in the early and mid-1970s, R. Gilder and Co. began to turn things around with an early investment in a discount retailer named Wal-Mart. "I always kept my eye on the new-issue market. Wal-Mart had been priced okay, but you could see in their record that they were growing rapidly. I bought it at the bottom of the market. I made sure that every client owned some, and ended up buying about 50,000 shares, which, as a percentage of the offering—which was 350,000—was significant. Wal-Mart was the first, but we had a few other good stocks around then. Finally, we had a halfway decent couple of months, and I could see that we were going to make it."
While Wal-Mart was one of Gilder's early successes, Gilder humbly notes that it was also one of his biggest mistakes. After holding the stock for several years, he sold it when a senior executive left the company and he thought the growth would slow. "My big mistake was not so much selling but not buying it back. We all make mistakes. The key is to rectify them. But I was too proud to recognize that I had made a major mistake."
By the late 1970s, Gilder had added partners Neil Gagnon and David Howe, and the firm—now known as Gilder Gagnon Howe & Co. (GGHC)—began a legendary run with early investments in such companies as FedEx, Southwest Airlines, and Home Depot. Reflecting Gilder's growth philosophy and long-run outlook, when the Dow Jones average dropped 22 percent on Black Monday in 1987, Gilder wrote a special letter to clients suggesting that they add more money to their accounts. "I have always been keen on growth," says Gilder. "I've always been long-term in my thinking. If you have your eye on the ball, and it's a long ball, it keeps you on focus: it keeps you moving in the right direction."
Driven by the tech boom, both the market and GGHC rose to new heights in the 1990s. The firm ended the 1990s with 70 employees and $11 billion under management. During the first decade of the 2000s—despite turmoil caused by the technology bubble's bursting in 2000, the attacks on September 11, 2001, and the credit crisis of 2008—GGHC continued to thrive. Over the past decade, even as Gilder has stepped away from day-to-day operations, his ideas and perspective have continued to drive the firm's success.
GGHC's website continues to feature Gilder-inspired quotes that epitomize the firm's enduring belief in markets and humanity:
Human creativity and innovation continue to produce new enterprises with ideas that can change the world. Our job is to find them. Our clients' more difficult job is to concede to us the freedom and responsibility to take investment risks over many years. . . . The world inevitably changes, yet our mission remains the same: to seek, to find, to own, and to sell with great reluctance.
Interestingly, Gilder never catered to the ultrarich—they were often leery of his aggressive investment strategies and reluctant to sign decision-making authority over to a discretionary brokerage firm. Instead, most of Gilder's clients were middle-class.
"Make the little guy rich!" was the motto of the firm, Gilder proudly notes. "Rather than try to get wealthy clients, who would be sought after by many brokers, I felt that, if you started with the little guys and built them up over time, they would stay with you. And it worked out that way. They introduced their friends, who were of a similar level. That way, you don't lose many clients. And I guess I didn't." Indeed, most of Gilder's clients remained with him for 30 or 40 years; many are still clients of the firm today.
Gilder required relatively low minimum investments; most clients started with small amounts. For example, an early Gilder client was a dentist from Lakewood, New Jersey (Gilder never revealed client names). Mindy Engelberg, a former partner at GGHC who continues to oversee Gilder's investments, recalls that Gilder turned the dentist's $25,000 initial investment into a small fortune. He began raving about Gilder to his friends and started a small investment club.
"They'd serve sandwiches and beer, and Dick would take the two-hour bus ride from Port Authority to New Jersey, and speak to them for an hour, maybe longer," says Engelberg. "By the end of the meeting, everyone in the room had given Dick money to invest." In the 1980s, the firm started to organize more formal client dinners, and at the first one in New Jersey, Gilder paid tribute to his dentist friend, presenting him with a plaque that jokingly renamed the firm in his honor.
The returns that Gilder generated for his clients were "mind-boggling," notes Tony Roberts, a longtime friend and business associate. "The people who started with Dick in the 1970s, investing relatively small amounts—$20,000, $50,000, or $100,000—were millionaires several times over by the 1990s." Roberts recalls one account in which a client invested $100,000 in 1976; by 1993, it had grown to $25 million—an annualized return of 43 percent for 17 years.
How did Gilder generate such astounding returns? "I looked for companies that got stronger each year, irrespective of the business cycle," says Gilder. "I liked retail companies that could keep expanding, open more stores, and so on. You could just watch their progress."
"Why are you investing in a hardware store?" Travis Anderson—GGHC's CEO, who joined the firm while still in college 43 years ago—recalls clients asking in the 1980s, when he had begun to take a position in Home Depot. It was the beginning of the big-box national retailing transformation; Anderson, Gilder, and others at GGHC were watching a company with four stores in the Atlanta area produce significant steady revenue. "We thought perhaps it was something unique about Atlanta," says Anderson. "Then they opened a store in Tampa, just as successful. Dick and Edie Braun, a longtime partner in the firm, returned to Atlanta to see founder Bernie Marcus. When they came home, we loaded up on the stock."
On-the-ground research is a hallmark of the Gilder model of investing. Before placing a big bet on a company, Gilder always traveled to the company's headquarters to grill the management team. "When I started, you could learn an awful lot by visiting a company and asking questions." Gilder acknowledges that today's tightly regulated corporate communications make it "much harder to get an advantage." Consequently, stock-picking—he always called himself a "stock-picker"—has "become, in a way, a less interesting job."
Gilder's investment in FedEx in the early 1980s provides another example of "the Gilder way." After poring over the financials, Gilder and others from GGHC traveled to Memphis to interview the management team. "In those days, they were delivering about 36,000 packages a night," recalls Gilder. "When we asked what the busiest routes were, they said: L.A. to New York, with 82 packages; second-busiest was New York to L.A., with 81 packages." That statistic was a revelation. "For the first time, we understood how extensive their whole network was, how tough it would be to compete." The GGHC team went back to New York and, once again, "loaded up on the stock."
If Gilder believed in a stock's growth story, he would take a large position in it, buying on margin to maximize clients' exposure. He would also short stocks, both to offer a hedge against his long positions and as an investment strategy if he thought the stock was poised to fall. He admits that short-selling was a "tough proposition" for a growth investor like himself. "If you're wrong on a short, it has infinite risk. So it's a good way to stay up at night."
Victoria Phillips, a former GGHC analyst who specialized in short-selling, notes that Gilder based his positions on original research and was not afraid to be contrarian, especially when it came to his shorts. He always had "courage and conviction," notes Phillips. By making these aggressive investment strategies available to smaller investors, Gilder helped turn hundreds of "little guys" into millionaires. However, Gilder and other portfolio managers always warned potential clients that his approach was not for short-term, risk-averse investors.
According to Engelberg, Gilder told investors that any money they gave him should be "shoebox" money—money that would be stashed away, forgotten about for ten years. "He would tell clients, 'It takes a strong stomach to invest with us. . . . The value of your account will inevitably decline dramatically at some point, but if you can accept the risk and stay with us over the long haul, you will be happy with the end result.'"
The way Gilder structured GGHC is unique. In contrast to hedge funds, each account at GGHC is discrete, managed individually by a portfolio manager. Clients sign a power-of-attorney document, allowing portfolio managers to make trades in their accounts. Although portfolio managers share information, they don't always invest in the same stocks or at the same time.
GGHC is also unique in the way it compensates its analysts and portfolio managers. Instead of the much more profitable "two-and-twenty" fee structure of a typical hedge fund, GGHC charges commissions on trades, which is less lucrative for the firm but far better for its clients. Portfolio managers also sell ideas to one another, splitting commissions if a recommendation pays off.
Gilder launched the firm and led it for decades but is first to point out that the team he assembled around him deserves much of the credit for GGHC's success. "I was fortunate to find such smart, talented people," states Gilder.
Anderson notes that Gilder preferred to hire people who "think outside the box"—liberal-arts majors often got the nod over MBAs—and that he called the firm a "collection of oddballs and weirdos." According to Anderson, GGHC still looks for independent thinkers—"people who have the mind-set to find the next new idea, and do so early . . . people who, as Steve Jobs said, 'Think Differently.'"
Monica Graham, a longtime friend and business partner, notes that at a time when Wall Street was still overwhelmingly male-dominated, GGHC always had a disproportionate number of women in portfolio-management roles. "He gave many women on Wall Street their start, including me," states Graham, who received a $25 million investment from Gilder to start her own hedge fund. Victoria Phillips notes that in the early 1990s, "there were more female partners at Gilder Gagnon Howe, a relatively small firm, than there were at Goldman Sachs."
Graham marvels at Gilder's track record of success but notes that what he can be proudest of is "the character and the integrity that he did it with. He's the most honest and ethical person I've ever met, inside or outside of Wall Street." Phillips echoes those remarks, noting that Gilder's "sense of honor was greater than that of anyone I've ever seen on Wall Street."
Buzzy Geduld, another longtime friend and business associate, once purchased a large amount of stock from Gilder. "Immediately after I bought it, some bad news came out about the company," recalls Geduld. "Dick called, offering to break the trade and take the hit out of his personal account. I told him, 'No, Dick, a trade's a trade.' But that shows you who he is. People just don't do that in this business."
Geduld lauds Gilder as "the smartest investor I've ever known, beyond brilliant in so many ways, laser-sharp in everything he said or did." Noting that Gilder appreciated people who used precise language, Geduld remembers the large poster he kept behind his desk that stated: Say It with Snap! Long-winded talkers waste time—for themselves, for those who listen. When you have something to say—Get to the Point. "That was so Dick," says Geduld.
Geduld remembers Gilder's frequent dinners—organized by Gilder's indispensable longtime assistant Mary Jo Claugus—for friends and colleagues: "There was never thirty seconds of silence. . . . We would talk about everything—stocks, history, politics." Roberts recalls Gilder-hosted "sodality dinners," the name appropriated from John Adams's legal and debating society in Boston. "He would invite people from the business world whom he held in high regard to dine together and swap stories on stocks. He was always interested in ideas, so it was a vehicle for him to be exposed to other people's views, to test his ideas."
Many friends and colleagues remember Gilder summing up their personalities using the four Greek temperaments: sanguine, choleric, melancholic, and phlegmatic. Gilder classified himself as choleric—which he defined as someone who was very impatient, had to get things done immediately, and was prone to emotional outbursts.
While there may have been an occasional outburst, Engelberg asserts that Gilder's hard-driving management style was always in service to clients. He would "make sure they got the best price on execution and never take a penny that was not due to him, in terms of commission dollars."
Friends and colleagues most frequently describe Gilder as a man of "ideas" and "vision." "Gilder loves big ideas," notes Graham. "You could never go to Dick and say, 'I've got this value-oriented company'; he would roll his eyes. Dick wanted to hear a big idea. He wanted to hear Amazon. He didn't want to hear PSE&G."
"Dick doesn't see here," says Phillips, pointing to an imaginary point a foot in front of her face. "He sees there," she says, pointing across the street to the horizon. "Dick is an investor who sees out a decade or more. He sees a new idea, great management, and says, 'This can be bigger than anyone can imagine.' He's a visionary. That's Dick in the investing sphere, and that's also Dick in the philanthropic sphere."
III. Not "Giving Back"—but Seeking a Return for the Next Generation
Gilder notes the parallels between his for-profit and nonprofit investments. "You look for great management, great growth potential; all the things I've helped generally have had those things in common." And, as with his stock investments, Gilder rarely just writes a check to an organization, hoping for an incremental return. Instead, he seeks to drive growth by applying an engaged, entrepreneurial philanthropy that seeks to create new organizations and reimage old ones.
Just don't call his philanthropy "giving back." That phrase irritates Gilder because "the inference is that those of us who've made a few bucks in business are hollowing out the economy or the country." Pointing out this false premise, Gilder says: "Most people who've built businesses have hired people. . . . They have satisfied customers, they have suppliers, they have landlords. They're in business. They don't have to give anything back." "So, then, why give?" Gilder asks. The answer is "much more exciting" than "giving back." It's to seek "a return for the next generation. Not for you," Gilder asserts. "Who cares about you? What are we going to get out of this for the world?" In philanthropy, as in investing, these long-term questions "really focus your mind."
It's difficult to put a dollar figure on Gilder's philanthropy. He's given to so many organizations in so many different ways that it's hard to keep track. Suffice it to say that he's given away many hundreds of millions of dollars. While other philanthropists may have given more in pure dollar amounts, perhaps no one has given away a greater percentage of his time, talent, and treasure to causes he believed in.
"I never said, I should give so much of my money to charity," reflects Gilder. "I never really thought about philanthropy as such. Each thing I've been involved in was a job needing to be done. I could see that there'd be a big job—a job worth doing."
Central Park Conservancy
Saving Central Park was the first "big job" Gilder would tackle. When Gilder's business began to flourish in the 1970s, New York City was headed in the opposite direction. Even for New Yorkers who lived through the era, it's sometimes hard to remember just how bad "the bad old days" were. With crime on a seemingly inexorable climb, New Yorkers were afraid to go into Central Park; tourists were warned not to. City hall, on the edge of bankruptcy, was not paying attention to the park, but Dick Gilder was.
"By the 1970s, the park had begun to deteriorate badly," recalls Gilder. He saw the trash, the broken park benches, the grassless Great Lawn, the waterless Bethesda Fountain, the graffiti-covered buildings closed off to the public as "an insult to the park's dignity."
"I began to wander over to the Arsenal" (Parks Department headquarters), says Gilder. He didn't make much progress in meetings with park officials but gained critical information: "They told me that another crackpot had been coming around, and suggested that we get together. George Soros and I had lunch a few days later."
In 1974, Gilder and Soros joined forces to launch the Central Park Community Fund. Their first act was hiring Columbia professor Steve Savas to undertake a management study of Central Park. The report offered two main recommendations: establish a "park executive" responsible for the management of the park; and a "board of guardians" to provide citizen oversight.
Elizabeth Barlow Rogers, who had launched another organization, the Central Park Task Force, around then and would eventually head the Central Park Conservancy, notes the importance of the Savas study: "The park's troubles weren't just a money problem—you couldn't just throw money at it. It needed management, too."
Gilder and Soros, in a press conference, announced the report's recommendations and their intention to raise funds to restore the park. Recalls Gilder: "We told reporters that we hoped to raise $1 million for Central Park. One replied, 'Are you kidding? You'll never raise $1 million for Central Park.' "
"People forget what a radical notion this was at the time," remarks Doug Blonsky, who joined the Conservancy in 1985 and would succeed Rogers as its president. "Parks were government-funded, government-run spaces. That a group of concerned citizens could effectuate change was a crazy, visionary idea."
The Central Park Community Fund undertook a few projects but found itself stymied by the hapless administration of Mayor Abe Beame. Finally, as Gilder puts it, "the sun burst through," with the election of Ed Koch as mayor and his appointment of Gordon Davis as parks commissioner. Davis, a man of "ambition" and "vision," according to Gilder, embraced the idea of a "board of guardians" to help restore the park.
In 1980, the Central Park Community Fund and the Central Park Task Force merged to form the Central Park Conservancy, with Rogers at the helm. The Koch administration supported the Conservancy's efforts not only to raise money for the park but to begin to take over management responsibilities. The Conservancy hired some new employees but mostly relied on existing Parks Department staff to begin to implement change. With new accountability metrics and procedures, a sense of pride and responsibility emerged.
The Conservancy initiated numerous projects: restoring Bethesda Fountain, Sheep Meadow, and Belvedere Castle, and rescuing ball fields and playgrounds. It commissioned a comprehensive study of the remaining work: "Rebuilding Central Park: A Management and Restoration Plan."
Gilder gave millions to the Conservancy in the 1980s to help pay for these projects. He also recruited friends and colleagues to join the board, encouraging them to give generously. The Conservancy soon had one of the most prestigious boards in New York; its fund-raising luncheons, organized by the women's committee, brought in millions for the park each year.
Slowly, the park began to transform into the verdant oasis it is today, which triggered the broader New York renaissance that occurred over the following decades. "The park tends to be a leading indicator," notes Gilder.
By the 1990s, the park clearly had begun to make a comeback, but several essential projects remained undone. With a cost of $50 million, Rogers decided to call "the most generous person I knew." It was a historic call. "On the phone, Dick sketched out the whole plan in under five minutes: 'I'll do a third. Let's ask the city and the public to match.'"
Gilder's $17 million gift—at the time, the largest ever given to a public park—made headlines. "Central Park to Receive $17 Million Matching Gift," stated the New York Times front page in May 1993. "Guardian Angel Gives Park $17 Million," blared the less understated Daily News. Saturday Night Live even took notice of Gilder's pledge, joking that it was "the most money ever taken off a businessman in Central Park."
Blonsky notes that Gilder's gift was the spark that ignited a series of much-needed restoration projects on the north and west sides of the park. Most ambitious was the restoration of the 55-acre Great Lawn, which had turned into a "dustbowl" after decades of neglect. "Gilder's gift turned it back into the lush landscape that's the heart of the park," notes Blonsky. In 1998, with the Gilder-inspired projects completed, the Conservancy and the City of New York signed a historic management agreement formalizing the then-18-year public-private partnership.
Over the ensuing two decades, Gilder has continued to support the park, bringing it to ever-higher levels of natural beauty and public use. Besides his famous $17 million pledge, Gilder has pledged an equal amount toward various campaigns and projects.
"Dick has always pushed us to expand our horizons," notes Blonsky. "He saw himself as part of the team. If he saw an overflowing trash can, he'd tell me the exact location so that I could immediately dispatch staff to correct the issue." Blonsky remembers Gilder discovering a hole in the floor of the Oak Bridge: "'Doug, what's with this bridge? It's in terrible shape.' I said I planned to restore the bridge and the whole lake. Dick, again, led that campaign."
The Conservancy has sought to honor Gilder in various ways, but it hasn't been easy. During the Conservancy's 30th anniversary in 2010, a small ceremony was held on the Oak Bridge to pay tribute to Gilder. "Gilder is very modest. It took real pleading to do that," recalls Blonsky. "I worked with his wife, Lois, and his daughters. We found a picture of him in a baby carriage on that very bridge from 1934. We had it enlarged and framed and presented it to him." Because he's a former runner—Gilder ran the New York marathon in 1978—the Conservancy also dedicated a "Gilder Run," a paved walkway leading to the reservoir running track.
The Conservancy also placed the small "Richard Gilder—Mr. New York" plaque near the 76th Street entrance. "We made it tiny and unobtrusive because Gilder wouldn't want to interfere with the natural beauty of Central Park," states Blonsky. Lewis Bernard, a founding trustee of the Conservancy, along with Gilder, notes that Gilder opposes grand projects that would alter the spirit of the park. "Dick has a very democratic view of Central Park: that it is where people of all ages, races, and religions can come together to enjoy themselves and just do their own thing."
Today, the Central Park Conservancy raises over $80 million annually, with 42 million visitors enjoying the park's splendor. The Conservancy model has inspired other citizen-led, public-park renewal efforts in New York and many cities around the world.
"It took a visionary like Dick Gilder to say that we could make this the world's greatest park," notes former mayor Michael Bloomberg, "and that we could make it something to be proud of, a tourist magnet, a crown jewel of New York City."
The Gilder Lehrman Institute of American History
The Gilder–Lehrman partnership began in the late 1980s, when Gilder saw his friend Lew Lehrman leafing through an auction-house catalog. "Dick asked what I was reading, and I told him about the small collection of historical documents I had been assembling since my Yale days," recalls Lehrman.
Around this time, Gilder had begun providing funds for the conservation of important Civil War battlefields. "Dick told me about the estimable work he was doing saving battlefields; I thought that saving documents was even more important," recounts Lehrman: "I told him, 'The battles were about the ideas in the documents. Plus, teachers can't use a battlefield in the classroom.'"
A few days later, Gilder asked Lehrman: "Why don't we work together saving those documents?" Thus, the Gilder Lehrman Collection was born, which would be followed, in 1994, with the Gilder Lehrman Institute of American History (GLI), a nonprofit dedicated to improving K–12 history education.
Lehrman graduated from Yale, majoring in history, a few years after Gilder, and then earned a master's from Harvard; he taught there and at Yale for a few years, before leaving academia to run the family business: Rite-Aid drugstores. Later, Lehrman started his own investment firm and ran for New York governor. In the past 20 years, he's returned to scholarly life, writing several renowned books on Lincoln and, more recently, Churchill.
Gilder and Lehrman began to "vacuum the English-speaking world of American historical documents and manuscripts," Lehrman said. The goal: to get documents out of private hands and preserve them for posterity. "Lew is the scholar. He does all the work," states Gilder. Lehrman calls Gilder "the senior partner in our joint venture," acknowledging that Gilder has provided the preponderance of the more than $200 million spent on building the collection over the past 30 years. (Ownership of the collection was transferred to the Institute in 1999.)
Today, the collection is one of the great archives of American history. Its 70,000 items include priceless documents, such as early printings of the Constitution and Lincoln's famous "House Divided" speech. Sandy Trenholm, the collection's longtime curator, stresses that items from non-famous authors, such as soldier's letters and civil rights pamphlets, are included; Gilder wanted "the men and women who helped build this country, and who fought for its freedoms, represented." She thinks of that when considering an acquisition: "What does this add to the story of who we are?"
Originally housed at the Morgan Library, the collection was moved in 2004 to the larger New-York Historical Society (N-YHS) to provide greater public access. "Expanding access has always been the top priority," says Trenholm. GLI was one of the first historical organizations to embrace digitization: the entire collection is available online. Documents and items are displayed at N-YHS, and GLI hosts events allowing teachers and students to view and even (carefully) hold items. "Viewing up close a letter by Lincoln or Douglass, in their own handwriting, has a powerful effect," notes Trenholm.
"Our constant North Star is the collection," says Jim Basker, president of the Gilder Lehrman Institute since 1997. Teaching American history is often fraught with controversy, but GLI has stayed above the political fray, thanks to its primary-source document approach. "We don't have an ideological agenda," notes Basker. "We believe in teaching history from the words of the people who created our history."
GLI started by organizing a few exhibits at the Morgan Library, sponsoring some lectures, and running "Saturday Academies" for interested students. For the first two years, the full-time staff comprised Lesley Herrmann, GLI's longtime executive director, and one or two assistants. In true Gilder fashion, the Institute would embark on two decades of exponential growth.
In the early 1990s, Gettysburg College professor Gabor Boritt approached Gilder and Lehrman about a Lincoln Book Prize. "At the time, the Pulitzer Prize came with $3,000," recalls Gilder. "Gabor proposed $5,000, to top the Pulitzer, but I said that authors would gladly pay $3,000 for a Pulitzer." So Gilder and Lehrman decided to "knock everybody's socks off" by providing a $50,000 award to honor and encourage scholarly books on the Civil War. Gilder and Lehrman soon established two more prizes: the Frederick Douglass Prize, for works on slavery and abolition; and the Washington Prize, for books on the founding era. Juries of America's most distinguished historians select the recipients. The three prizes rank among the world's largest and most prestigious book awards.
In 1995, Gilder and Lehrman attended a lecture by Yale professor David Brion Davis at the Morgan Library. Gilder was "stunned" by Davis's discourse on "The Origins and Nature of New World Slavery," in terms of its empirical rigorousness and its moral sentiment. "Slavery wasn't mentioned when I was in school. It wasn't part of the curriculum," recalls Gilder. "I thought this was something that more people should understand."
That summer, Gilder and Lehrman paid for two dozen New York City schoolteachers to spend a week with Davis, deepening their knowledge on transatlantic slavery. Thus was born GLI's famous "summer seminars," which bring K–12 teachers to study with eminent historians on many topics. Today, more than 1,000 teachers participate in some 30 summer seminars at universities across the country.
Gilder and Lehrman also supported Davis in the creation of the Center for the Study of Slavery, Resistance, and Abolition at Yale, the first institution in the world devoted to scholarship on slavery. "Dick insisted that the word 'Resistance' be added to the name," notes Basker. "He wanted people to understand that resistance was central to the process of abolition."
Davis's work inspired "a revolution in historical understanding that places slavery at the center of American history and indeed the history of the West," notes historian Eric Foner. Today, the Center supports scholarship and public education about slavery, under director David Blight, who last year won a Pulitzer for his biography of Frederick Douglass.
In 1996, GLI launched a special-themed American history high school, the Academy of American Studies, in Long Island City, Queens. Last year, over 90 percent of the primarily immigrant student body graduated in four years; most went on to college. (When the school first opened, Gilder took the subway out to Queens each Wednesday to teach a class about documents in the collection.) In 2002, GLI helped create the High School of American Studies at Lehman College in the Bronx. The popular selective-admissions school ranks among the 50 best in the nation.
GLI launched an affiliate network that boasts 25,000 schools, reaching 7 million students in all 50 states. These schools receive boxloads of classroom materials and online access to essays and videos by distinguished scholars of American history. Online exhibitions, History Now online magazine, and student study guides attract millions of visitors to the GLI website each year. GLI has also launched a series of online "self-paced" courses for teachers and a full-fledged master's degree program in partnership with Pace University.
To honor the teaching of American history, in 2004 GLI inaugurated its National History Teacher of the Year Award, for which it solicits nominations, selecting 50 state winners and one national winner. State honorees receive $1,000. The national award and $10,000 are bestowed at an elegant event in New York. "I was honored to be recognized by an institution that supports teachers and their efforts to provide students with a deeper understanding of history," notes last year's winner, Washington, D.C. teacher Alysha Butler.
According to Basker, GLI reached "a new level" over the past five years, thanks to its partnering with the smash-hit musical Hamilton to create the Hamilton Education Program ("EduHam"). Directed toward low-income "Title 1" students, EduHam has them study individuals from the founding era, perform their own creative works, and see the show. Thanks to support from the Rockefeller Foundation, Emerson Collective, and other prominent foundations, some 250,000 students will have participated by the end of this school year; GLI is also set to launch a digital version of the curriculum. Lin-Manuel Miranda—who received a Grammy, MacArthur fellowship, Pulitzer Prize, and several Tonys for Hamilton—states that he is "most proud of EduHam" and calls it the show's "true legacy."
Why dedicate so much effort and money toward improving the study of American history? Gilder explains: "It's important that young people know our story—even the painful aspects, such as slavery. We're the only country formed and based on ideas—those ideas need to be relearned and reargued, thus reinvigorating our citizenship each generation."
"No one cares more about the study and teaching of American history than Dick Gilder," Harvard professor Henry Louis Gates, Jr. states. "His philanthropy has transformed the study of American history, in general, and the history of slavery, in particular." Gates recalls that when he wanted to relaunch Eyes on the Prize, Henry Hampton's documentary of the civil rights movement, the first person he called was Gilder. "Dick pledged $250,000, enabling us to purchase the rights so that it could be restored to broadcast and used in classrooms across America."
According to Eric Foner, "Dick's support of the teaching and study of American history, through the Institute, the Yale Center, and summer seminars, has had a transformative impact on how U.S. history is understood inside and outside the academy." Foner commends Gilder "for never imposing a political or ideological standard on work he has sponsored." Blight notes that Gilder "loves history and understands its value" and that "thousands of teachers and many hundreds of historians are forever in Dick's debt."
Basker believes that Gilder's devotion to American history stems from a "deeply held and informed patriotism, built on a knowledge of and commitment to the principles of American democracy." That patriotism is exhibited each Fourth of July, when Gilder and his wife, Lois Chiles, send family and friends an Independence Day card. Last year's featured an Edward Moran painting of the Statue of Liberty on the front and—honoring the 100th anniversary of the passage of the Nineteenth Amendment—an Abigail Adams quote on the inside: "May justice and Liberty finally prevail and the Friends of freedom enjoy that Satisfaction and tranquility which ever attends upright intentions and is the sure recompense of virtue."
Basker notes that Gilder's "intellectual curiosity" informs much of his philanthropy. He and Gilder first met in 1995, when Gilder decided that a "great books" tutorial might help pull him out of a post-divorce funk. Basker, a Barnard professor, had been referred to Gilder by the college's former president, Ellen Futter. Gilder and Basker spent a year and a half reading such authors as Dickens, Melville, and Dreiser. Basker is still amazed that "a man managing billions of dollars, with 80,000 commitments, would take time to embark on an exploration of the great works of English literature in the hope that he might garner some wisdom, some greater understanding of the human condition."
Gilder playfully calls Basker "a great man . . . for a Harvard man." Basker, in turn, notes "It fills me with pride that this Institute will bear the Gilder name in perpetuity." To further honor Gilder, GLI recently inaugurated a "Richard Gilder History Prize" for the top American history student in U.S. high schools. This year, some 5,000 students were tapped by their teachers to receive the Gilder Prize. Students will receive the book 1776 by Gilder's good friend David McCullough and have access to special GLI materials online as well as college scholarship opportunities.
Yale University
Former Yale president Rick Levin hails the "engaged and entrepreneurial philanthropy" that Gilder has directed toward his alma mater—notably, the legendary campaign he spearheaded to create the largest reunion gift in Yale's history.
In 1979, at his 25th college reunion, Gilder had the idea that he and his classmates could pool contributions to invest until their 50th reunion, when they would give the fund to Yale. "Yale had been doing a terrible job of investing up till then," Gilder recalls. He and his friends from the class of 1954 thought they could do better, so they established a "'54/50 Fund," and chose Joe McNay, from the class of '56, to manage the money. Using Gilder-style growth strategies, McNay had grown an initial $375,000 into an astounding $90 million by the year 2000.
As his 50th reunion neared, Gilder and a group of classmates began to travel to New Haven to discuss with Levin how the money might be spent. "We were on the crest of the tech bubble," Levin recalls, "so I said, 'Instead of waiting till your 50th reunion, let's look now at how high the market is and at what our very ambitious plans are.' " At the time, Yale was eager to expand its scientific offerings to compete with Stanford and other more science-focused Ivies. Gilder and his classmates embraced the opportunity to build two new science buildings: one for chemistry and one for environmental science.
In 2000, the class voted to turn over $70 million of the $90 million to fund the science buildings. With the remaining $20 million, they set up a matching fund that would double the value of further gifts from classmates. Donors from the class of '54 contributed another $20 million to fund new professorships, student scholarships, and building renovations. (Today, two of America's most renowned historians—David Blight and Joanne Freeman—are class of '54 endowed professors.) Additional class of '54 funds funded the renovation of the Yale Bowl, bringing the class's total reunion gift to $120 million. And the giving continues. "We want to be a curse around Yale's neck," Gilder told the alumni magazine. "Everywhere they look, it's still the class of '54 haunting them."
In addition to spearheading giving by the legendary class of 1954, Gilder has supported Yale in other transformative ways. In the 1990s, he teamed up with his daughter Ginny (Yale class of 1979) to build a new boathouse for Yale crew teams. Ginny Gilder had joined the women's crew team her freshman year and helped lead it to numerous championships; she later won a silver medal at the 1984 Olympics. During her freshman year, she helped usher in the post–Title IX era at Yale by participating in the now-famous "Women's Crew Strip-In," a naked protest in the athletic director's office to demand equal facilities. Her dad proudly shared the New York Times article about the protest with his friends.
Ginny Gilder and her father worked together to raise money for the boathouse project, offering a $4 million challenge grant. Their gift had three criteria: the architect had to be chosen via a design competition among graduates of Yale's architecture school; the boathouse was to host a new community-rowing program to benefit more than just college students; and the funds raised had to include a maintenance endowment so that the building would always be cared for properly. The fund-raising challenge was met, largely via support from former members of Yale crew teams. Today, the Gilder Boathouse sits proudly on the Housatonic River, one of the finest facilities of any university in the country, and the community program has introduced thousands of New Haven–area young people to the sport of rowing.
In 2013, Gilder made his largest single contribution to Yale, in honor of its outgoing president Rick Levin and his wife, Jane Levin, who are close friends: $20 million to help restore the iconic Sterling Memorial Library at Yale. Gilder and Chiles—a former actress known for her film performances in Moonraker, Broadcast News, and The Way We Were, among others—have also supported the Yale School of Drama in recent years. Chiles serves on the drama school's board, and the couple has provided $15 million to construct a new theater befitting the university's world-class drama program. Last year, Gilder and Chiles endowed two full professorships in the names of John Lewis Gaddis, "Dean of Cold War Historians," and David Brion Davis, who passed away in 2019.
In 2002, Gilder was awarded the Yale Medal, the highest award presented by the Association of Yale Alumni, and in 2007, he received his second Yale degree, an honorary doctorate. Levin calls Gilder "a visionary philanthropist seeing well ahead of the current context and also devising various entrepreneurial schemes to leverage his own very substantial contributions; he's giving plenty of his own money, but managing to multiply it many times over by coming up with ideas that stimulate others to give, as well."
Levin cites Gilder's humility as a striking characteristic. "He's unfailingly humble and respectful of others. Many who are successful in finance display a lot of ego and love basking in the credit that others give them for being geniuses. Dick is completely the opposite. If you ask him, 'How are you so successful?' he'll say, 'I was just lucky.' He'll say exactly those words: 'I was just lucky.' "
Northfield Mount Hermon
Gilder is the single largest benefactor of his other alma mater, Northfield Mount Hermon (NMH). At her first meeting with him, Jacqueline Smethurst, NMH's former head of school, noticed the "Mount Hermon" train-station sign—which Gilder and his friends pilfered the night before graduation—behind Gilder's office desk. As the conversation continued, Gilder spoke about many classmates with whom he had remained in touch. Smethurst soon realized "how deeply connected he was to the school."
A hallmark of Gilder's philanthropy is that he invests in leadership as much as in institutions. That was clearly the case with Smethurst: "I saw early on that she had a vision for the school," says Gilder. Early in her tenure, Smethurst wanted to make certain curricular changes but was encountering resistance—it was feared that the changes would not be welcomed by college admissions officers. "Dick advised me to keep pushing," recalls Smethurst. "So I organized a meeting of admissions directors—and it turned out that our planned innovations were exactly what the colleges wanted."
Smethurst learned much from Gilder during their frequent meetings. "He always asked sharp questions, cutting to the heart of the matter," recalls Smethurst. Early in her tenure, Gilder asked Smethurst a budget question to which she didn't immediately know the answer. She remembers thinking, "I have to work harder. . . . Dick has such high standards that you always want to meet them." Smethurst also learned much about leadership from Gilder. "When he made his first $1 million gift to the school, back in 1995, it sent a strong signal to the board and alumni that they needed to step up."
Gilder has since provided another $19 million in philanthropic support to NMH. In 2015, the Gilder Challenge for Innovation and Opportunity was launched, an effort that will see Gilder match every dollar donated, up to $5 million, to create a scholarship fund for deserving students. In 2013, he donated $10 million to create the Gilder Center for Integrative Math and Science Education, the single largest gift the school has ever received. In 2011, he gave $1 million to support the school's arts program and theater, which has been named the Lois C. Chiles Theater. The Wall Street Journal called the gift a tribute to Gilder's "Two Loves": Northfield Mount Hermon and Lois Chiles.
Gilder asserts that, at Mount Hermon, he "really started to come into his own." He credits the support of his teachers—especially Tommy Donovan, an English teacher who worked with Gilder when he was editor of the school newspaper—and friends who helped build him into the person he is. Gilder was proud to receive NMH's highest alumni award, the Distinguished Service Award, in 2000.
Smethurst recalls Gilder's "elegant and riveting" acceptance speech that evening, when he spoke of his longtime doubt about having the highest approval of Mount Hermon. Gilder "made clear how meaningful the award was to him because he finally felt fully accepted by the school." Gilder closed the speech by quoting from a hymn that students used to sing, called "Come, Labor On"—a celebration of the ethos of hard work:
Come, labor on!
No time for rest, till glows the western sky,
Till the long shadows o'er our pathway lie,
And a glad sound comes with the setting sun,
Well done, well done!
In receiving the award, Gilder felt that the school was saying, "Well done" to him. Smethurst notes: "I'm sure the students and alumni who have benefited from Dick's generosity would heartily agree: 'Well done,' indeed."
New-York Historical Society
A hallmark of Gilder's philanthropy is identifying undervalued assets and bringing them to full value—not only by donating his own money and effort but by finding innovative ways to mobilize the talents, energy, and resources of others. An example is the New-York Historical Society (N-YHS). Founded in 1804, N-YHS is New York's oldest museum. But as its bicentennial neared, it was in dire straits despite valiant efforts to turn around the long-moribund institution.
In 2003, Gilder and Lew Lehrman joined the N-YHS board and invested $1 million to build a vault in the basement to house their collection of historical documents. "We wanted our collection to be seen by the public, to be used by students and teachers. The Morgan Library (where the collection had been previously located) wasn't set up for that," says Gilder. He also led the search for a new leader, helping recruit CUNY vice chancellor Louise Mirrer as N-YHS's new president.
"It was a mess," says Mirrer, recalling the state of N-YHS when she took over. "It was in bad financial and terrible physical shape." Under Mirrer's leadership, in 2004, N-YHS decided to return to its founding mission, centering on "the history of the United States in general." The main unoccupied niche among cultural institutions in New York was American history, so N-YHS would no longer focus solely on New York history but use New York as the lens through which to view American history.
Later that year, a blockbuster exhibition, Alexander Hamilton: The Man Who Made Modern America—which saw the entire building wrapped in an enormous ten-dollar bill—showcased N-YHS's new focus and signaled its revival. The exhibition stressed how Hamilton rose from humble immigrant origins to become the most consequential of founders, establishing the framework for America's government and financial systems. A self-proclaimed "Hamilton man" long before Lin-Manuel Miranda made it cool to be one, Gilder personally paid most of the $5 million exhibition cost, which drew record crowds. Mirrer notes: "In 2004, no one was thinking that Hamilton was of any consequence. Dick was way ahead of everyone in understanding how essential Hamilton is to understanding American history and modern-day America."
Looking back from 2020, with Hamilton now a cultural touchstone, it's ironic that Gilder's support for the Hamilton exhibition was controversial at the time. The New York Times and the New York Review of Books fretted over an exhibition devoted to the architect of America's financial system and implied some nefarious plot by Gilder. Mirrer notes that accusations of ideological pressures are "totally unfounded" and that it was Gilder who helped recruit such eminent historians as David Blight and Henry Louis Gates, Jr. to add intellectual heft to the N-YHS board. Speaking for Lehrman and himself, Gilder says: "Anybody who knows us knows that we never try to influence any content. All we want is to work on history."
The Hamilton exhibition was quickly followed by Slavery and New York, a two-year exhibition marking the first in-depth examination of the city's role in slavery and its abolition. The well-attended, well-received exhibition further burnished N-YHS's reputation. Again, Gilder was the primary benefactor. "Much of Dick's philanthropy has been dedicated to addressing the marginalization of African-American history in the telling of the national story," notes Mirrer.
The two successful exhibitions inspired a new strategic plan and $100 million capital campaign. A three-year, $65 million renovation of the landmark building on Central Park West was completed in 2011 to enhance public access to the institution's resources. A new DiMenna Children's History Museum and the Barbara K. Lipman Children's History Library made N-YHS more accessible to young children. A multimedia installation of major themes of American history through stories and figures from New York's past enhanced N-YHS offerings. New entrances, windows, and a café made the building more attractive and inviting. To establish a "street presence," N-YHS installed life-size bronze sculptures outside the building—Abraham Lincoln on Central Park West and Frederick Douglass on West 77th Street—national figures with connections to New York.
Today, N-YHS is thriving, educating the public about New York's role in American history and serving as an archive for some of the nation's most important historical documents. Mirrer notes that Gilder's vision has been just as valuable as his financial support to N-YHS's rebirth. "He saw in those early years that the institution could be much more than what it was. He was so excited when things began to turn around. On Saturdays, I would tell him how busy we were—and he would race across the park to experience it himself. Everything we did was part of his vision for a great history campus on Central Park West. His vision enabled us to become the vibrant destination that we are today."
Over the years, Gilder has donated tens of millions to N-YHS, and his generosity continues. He recently donated a much-loved painting— The Fourth of July, 1916, by American Impressionist Childe Hassam, valued at $23 million—to N-YHS. "It's time to make this picture available to the public so that visitors to the New-York Historical Society will enjoy the painting as much as my wife, Lois, and I have," Gilder remarked upon donating the painting, which went on display at N-YHS on June 14, 2016, Flag Day.
American Museum of Natural History
Across from the New-York Historical Society sits another venerable New York institution that has been transformed via Gilder's philanthropy: the American Museum of Natural History (AMNH). In need of new energy and new ideas in the mid-1990s—a New York Times article lamented the museum's "stodginess" and "musty corridors and dreary dioramas"—Dick Gilder was once again enlisted.
It was Lewis Bernard who recruited Gilder to join AMNH's board. "I knew Dick from the Conservancy. He had been instrumental in transforming the park, and we had big plans for the museum—and Dick's a man who gets things done." Soon after Gilder joined the board, the trustees installed Ellen Futter as president of AMNH. Futter quickly began to "Shake Them Bones," as a famous New Yorker article put it: two new dinosaur halls and other modern science-based exhibits signaled the museum's revitalization.
But the museum's out-of-date Hayden Planetarium—known more for its trippy laser light shows than for astronomy—presented a challenge. With the museum having just completed a major capital campaign, there was little appetite to think big on the planetarium. An architect was hired to draw up plans to remove old exhibits and install new ones but leave the existing planetarium intact.
Enter Gilder. "Dick has tremendous intellectual curiosity, which led to his deep interest in astronomy," recalls Bernard. "He started, on his own, a weekly tutorial in his office, where he brought down a Columbia professor to teach him, a few interested colleagues, and some museum board members about astronomy. The more he learned, the more he realized that the planetarium needed to be replaced."
Futter picks up the story: "We were meeting one day with Jim Polshek, the architect for the planetarium, who made a fabulous presentation regarding the planned renovations." Gilder leaned across the table and asked Polshek, "If we didn't constrain you financially, what would you do?" Polshek described his "sphere in a box" vision for an entirely new planetarium. "It was Dick's way of unleashing the creativity of this architect and getting the biggest result," says Futter. Heralded as a "cosmic cathedral," the new Hayden Planetarium opened with the new millennium in 2000. Annual attendance has increased from 400,000 to 4 million.
The cost of tearing down the old planetarium and starting over from scratch was many times the simple face-lift that the board had planned. The budget, starting at $60 million, ballooned to $210 million. But with Gilder leading, the money was raised. "I learned from the planetarium that the bigger the idea, the easier it is to raise money," states Gilder. He put up the first $5 million, kicking off the campaign—and upped his contribution after the death of real-estate mogul Frederick Rose, the donor whose name the building bears.
Gilder realized that the museum not only needed to build a planetarium; it also needed to create a world-class astrophysics department. Quietly, Gilder met with the head of Princeton's astronomy department, Jerry Ostriker, who told him about a brilliant young postdoc student, Neil deGrasse Tyson. Gilder met with Tyson and urged the board to hire him as the director of the new planetarium, then still in the design stage.
Over two decades later, Tyson, now an international science superstar, continues as director of the planetarium. "I'll be forever grateful to Dick for believing in me," says Tyson. "I was just a 36-year-old postdoc student. He could have gotten anyone. I really felt his respect, which mattered to me."
"Dick was the driving force behind the new planetarium," notes Futter. "Part of what drove him was that we couldn't present the latest science to the public; there is a real civic-mindedness to his philanthropy. He always asks me, 'How many visitors now?' " The answer: annual attendance has increased from 3 million, when Futter arrived in 1994, to more than 5 million last year.
"Dick is a man of big ideas," says Futter. "He's also a man of vision and action. He doesn't like things to go slowly and doesn't like them not to work out. Dick likes to make things happen. I call him an 'agent provocateur.' "
In 2004, Bernard and Futter came to Gilder's office to present him with another big idea: a new graduate school, which would greatly enhance scientific research at AMNH. Futter recalls that Gilder was "uncharacteristically" a few minutes late for their meeting, and when he arrived, he looked "elated." Futter inquired about his ebullient mood, and Gilder replied: "I just asked Lois to marry me, and she said yes. What do you need?" Futter notes that Gilder's response had "an authenticity and charm about it—two words that epitomize Dick Gilder."
Gilder made a $50 million gift to establish the Richard Gilder Graduate School at the museum, which offers Ph.D.s in comparative biology, becoming the first museum in the U.S. to award doctoral degrees in its own name. The school now offers master's degrees and online courses as well. "Bringing in a graduate school with doctoral students and postdocs is transformative," says Futter. "These young people drive science."
In 2012, Gilder pledged another $50 million toward the Richard Gilder Center for Science, Education and Innovation, a six-story addition to the museum. "It's going to be a landmark building designed by a star architect, Chicago's Jennie Gang," notes Bernard. "It's another transformative Gilder project. He's the largest single donor in the institution's history. Millions of people have benefited from what he has done, and they have no idea who he is."
The nearly $400 million Gilder Center will include a live insectarium and an Invisible Worlds Theater. "It's going to be the latest technology. We're going to take you places you can't see with the naked eye: the bottom of the ocean floor, the outer reaches of the atmosphere, inside the human body and brain. It's going to be thrilling," exclaims Futter. The Gilder Center cornerstone was recently dedicated, calling Gilder "Trustee, Benefactor, Visionary, and Friend."
Recently, Futter and Bernard presented their friend with a unique birthday gift: "We are pleased to name in your honor a newly discovered species as rare and special as you are: an arachnid of the suborderCyphophthalmi, found in South Sulawesi, Indonesia, to be known as L. gilderi." "Ellen Futter and Lewis Bernard are a terrific team," says Gilder. "Investing in them is very easy because every investment you make, they make you look good."
In recognition of Gilder's transformative impact on the American Museum of Natural History, the New-York Historical Society, and Central Park, the corner that connects all three institutions—West 77th Street and Central Park West—was officially designated "Richard Gilder Way" by Mayor Michael Bloomberg in 2010.
At the dedication ceremony, Futter said: "It makes perfect sense that tonight we are dedicating not a street, not an avenue, not a lane or a boulevard, but Gilder Way. Dick can be persistent, a strong advocate of 'his way.' But given how well things have turned out on the north and south sides of West 77th Street, not to mention across the street in Central Park—thank goodness for it!"
Education
"Dick's philanthropy emanates from the realm of ideas, inspiring others to bring what seems impossible to fruition, and he does so with great humility," noted Gilder's good friend Roger Hertog, upon presenting him with the Manhattan Institute's 2002 Alexander Hamilton Award. "He has an indomitable optimism that human life can be made better; regardless of how hard the struggle or how high the barriers, he believes all people deserve the same opportunities. . . . Someone once said that you can curse the darkness, or you can light a candle. Richard Gilder's life has been dedicated to lighting candles."
Lighting the fire of knowledge and reducing barriers to opportunity by providing young people with a quality education have always been a primary focus of Gilder's philanthropy. He has been one of the largest private donors to the New York Archdiocese Catholic schools over the past 30 years, supporting scholarship programs that offer low-income students a quality education. He has also supported scholarships for deserving students at his alma maters Northfield Mount Hermon and Yale. Gilder has often taken a personal interest in the students he supported.
Gilder hired schoolteacher Verne Oliver as associate director of his small Gilder Foundation staff, tasking her with finding schools, mostly private and parochial, in underserved neighborhoods that he could quietly support. Before Oliver died in 2012, she oversaw the refurbishment and installation of more than 100 school libraries in neighborhoods such as Harlem and the South Bronx and led foundation efforts to offer scholarships to deserving students. Gilder has also been a major benefactor of the New York Public Library, helping expand access throughout the system.
In recent years, Gilder has been a major supporter of some of New York's high-achieving charter school networks, including Success Academy and the Harlem Children Zone's Promise Academies. But Gilder's support for innovative educational models goes back to the early 1990s, when he helped launch the Center for Educational Innovation (CEI), which, even before the charter law passed, had begun creating successful alternative schools (including one of the original KIPP Academies). Sy Fliegel, former president of CEI and a New York City educator who garnered national attention for his work turning around the schools in East Harlem's District 4, recalls his first meeting with Gilder. "What impressed me was how focused he was on the bottom line. He just wanted to learn about our success in East Harlem, and whether it could be replicated on a broader scale." Judy Berkowitz, Gilder's longtime friend and chair of CEI's board, notes: "Dick's supported private schools; he's supported public schools—whatever works best for kids. He has a big heart."
In 2017, Gilder donated $500,000 to Hunter College in honor of his sister, Peggy Tirschwell, a beloved Hunter administrator. The funding was used to establish "The Peggy," a newly dedicated state-of-the art dance studio. When asked why he decided to make the gift, Gilder remarked: "I love dance. I love Hunter. And I love my sister!" Gilder also donated $400,000 to support the public-policy programs at Hunter College's Roosevelt House. He has been a major benefactor of Barnard College, Gettysburg College, the University of Mississippi, Rice University, Mount Sinai Medical School, and the University of Texas's MD Anderson Cancer Center. Other educational organizations that have received support include Saint David's School, Teach for America, Chess-in-the-Schools, and Music Through Education.
In addition to the Gilder Lehrman Institute, numerous other organizations dedicated to advancing a deeper understanding of American history have received support over the years. One organization Gilder became intimately involved with was the Thomas Jefferson Foundation (Monticello). At one point during their intensive collecting years, Gilder and Lehrman deviated from documents to purchase a famous bust of Jefferson by sculptor Jean-Antoine Houdon. Gilder and Lehrman decided that the bust should be returned to Monticello (Jefferson's descendants had sold it to pay off his debts) and donated it to the Thomas Jefferson Foundation. Intrigued by the historical education work being done at Monticello, Gilder joined the board in 1994.
"That was a real turning point for us," notes Dan Jordan, former president of the Thomas Jefferson Foundation. He recalls that Gilder helped recruit respected historians and prominent philanthropists to join the board, making it less regional and more prestigious. Gilder was "intellectually engaged" at every board meeting, says Jordan. "Dick was always game for a big idea. He once said, 'The only reason to be on a board is to do something big.' "
When historians uncovered that Jefferson had fathered children with the enslaved Sally Hemings, Jordan notes that Gilder encouraged the board to see it as an opportunity to offer a "fuller, most honest version of American history, with all its complexities and contradictions." Gilder helped establish Monticello's International Center for Jefferson Studies and underwrote the salary of longtime "Gilder Curator" Susan Stein. His support led to the editing, publication, and digitizing of Jefferson's voluminous papers, a project that had languished for decades before Gilder became involved.
Gilder's love of American history is boundless. He has been a major supporter of Mount Vernon, including a $1 million gift to create the Gilder Lehrman Gallery, which exhibits documents from the Gilder Lehrman Collection. He is a former trustee and major benefactor of New York's historic Morgan Library. Gilder recently made a $1 million gift to the National Center for the American Revolution and a $500,000 gift to launch the new International African American Museum in Charleston, South Carolina. He has been a supporter of the Omohundro Institute of Early American History and Culture, the Gettysburg Foundation, the Massachusetts Historical Society, the Islesboro Historical Society, the Virginia Historical Society, and the Montpelier Foundation.
National Affairs
A man of ideas, Dick Gilder has supported a number of think tanks and policy groups over the years—most notably, the Manhattan Institute for Policy Research, where he served as board chair from 1990 to 1994. A free-market think tank that offers public-policy solutions centered on the principles of choice and competition, the Manhattan Institute is perhaps best known for its focus on cities, especially New York. "There were a lot of smart people involved," notes Gilder. "They seemed to have the right ideas."
In the same vein, it was in the early 1990s that Gilder launched the "Political Club for Growth," along with his friend Thomas "Dusty" Rhodes, to support "pro-growth" candidates—mostly Republicans, although Bill Clinton famously attended a meeting in the early 1990s. Candidates would come to Gilder's office and speak with him and an assembled group of donors about their ideas to encourage economic growth. "I thought if we could meet some of the elected officials, we would all understand more," says Gilder. The group later morphed into the Club for Growth, a political action committee.
"It was different from how it is today," notes Buzzy Geduld, who was involved in Gilder's political activities in those early years. "There were no social issues, none of this nonsense we have today. It wasn't nasty—no anger, no veins popping. Dick was always interested in hearing opposing points of view. He treated people with respect."
"Dick's two heroes are Hamilton and Lincoln," notes Jim Basker. "And he espouses a Hamiltonian, Lincolnian view of government. He believes in what Lincoln called 'the right to rise,' which Lincoln regarded as the central idea of the United States. He wants poor people to rise up and middle-class people to have opportunity." Indeed, Gilder hails Lincoln as his favorite historical figure—not only for the obvious reasons but because he was a "pro-growth guy," pointing to Lincoln's support for land-grant colleges, railroads and canals, and the Homestead Act as evidence. "He set the conditions for economic growth."
One issue that puts Gilder out of step with much of the modern Republican Party is immigration. For over 30 years, Gilder has kept on retainer D.C.-based attorney Rick Swartz, who has attempted to build left-right coalitions around sensible immigration reform and other policies designed to produce "growth with equity." An early project that Swartz and Gilder worked on was to provide legal assistance to Haitian refugees fleeing political oppression in the early 1990s. Swartz states: "The central thread that runs through all Gilder's philanthropic and political efforts is a deep belief and confidence in the American story—a forward-looking understanding of the ongoing American saga. Know your history and honor it. Do better and build upon it."
"While a lot of Gilder's philanthropy has focused on New York, a lot is national, too," notes Gilder's friend Glad Jones, a New Orleans–based environmental attorney. "Not just his support for history education, which is national; he's supported many organizations across the country. There are people and causes he supports that nobody knows about."
New Orleans is a case in point. After Hurricane Katrina, Gilder provided significant support to a recovery fund started by his friend Tim Rice as well as to a public-private school partnership to rebuild New Orleans's school system. "Dick loves New Orleans, notes Jones. "His favorite restaurant in the whole world is Galatoire's on Bourbon Street. He's a legend there. He's had a house account since 1957, the oldest one they have. He orders the same meal every time: trout amandine, Oysters Rockefeller, and shrimp remoulade on chopped salad."
Jones notes Gilder's support for Islesboro, a small island in Maine, where they both have summer homes. Gilder would host Sunday volleyball game parties that attracted 60 or 70 people from across the island. When he no longer was using the large horse barn on his property, Gilder donated it to a nonprofit that offers riding lessons to children. He also supports nonprofits across the island, from the fire department to the Islesboro economic zone. "He's just as generous in Islesboro, Maine, as he is in New York City," says Jones.
Jones remarks on Gilder's love for the natural beauty of Maine and how the two would often venture out on Jones's boat to smoke cigars and debate politics. Gilder's longtime friend Howard Berkowitz, noting Gilder's love of the outdoors and how he loved to run, bike, and play volleyball in Central Park, recalls the "ferocious" touch-football games Gilder would organize each Sunday. "Dick was a great athlete, very competitive, but had a troublesome shoulder that would sometimes dislocate." Berkowitz recalls being enlisted to help Gilder "pop" the shoulder back into place.
Gilder's love of the outdoors led him to support a number of conservation groups, including the Environmental Defense Fund, the Conservation Fund, the World Monuments Fund, the Trust for Public Land, and the National Resources Council of Maine. Some of his conservation work is even international. A friend traveling in Thailand once sent him a photo of a little plaque that read "this site was saved by Richard Gilder's support through the World Monuments Fund." After he and his daughter Ginny made an expedition to Antarctica in 2005, Gilder became a supporter of the Antarctic Heritage Trust.
The conservation of Revolutionary War and Civil War battlefields is Gilder's longest-running charitable involvement. David Duncan, an official with the nonprofit American Battlefields Trust, calls Gilder a "battlefield preservation hero." He cites Gilder's essential early financial support for the nascent battlefield-preservation movement and how Gilder's support was critical to the preservation of such important Civil War sites as Harpers Ferry, Antietam, Gettysburg, Chancellorsville, Vicksburg, and Shiloh, as well as the site of the pivotal Revolutionary War battle at Princeton. Duncan says that these sites would have been lost to development had it not been for Gilder's "quiet leadership" but that he always waved away accolades with a question: "What are you working on next?"
This list of organizations Gilder has supported goes on and on. For example, as a lover of classical music—Mozart, Verdi, Bach, and Schubert are favorites—and a fan of the opera, Gilder has supported numerous arts organizations, including the Metropolitan Opera, the Orchestra of St. Luke's, the New York Philharmonic, and Carnegie Hall.
Not only has Gilder supported the charitable causes he believes in; he has encouraged others to give as well. Starting with the famous $17 million Central Park challenge, matching grants became his trademark. Virtually all his major gifts over the past 30 years have been challenge grants—not only because it encourages others to give but because it puts his ideas to a market test. "Matching is a very good way to do that, I've learned," states Gilder. "If you aren't going to be with me, then maybe the idea stinks."
Gilder would often bring leaders of nonprofits into his office to discuss their work with his colleagues and fellow investors—or take his wealthy friends out to see the good work being done. Gilder's friend Monica Graham calls him her "philanthropic role model," recounting how he got her involved in the Archdiocese of New York's Patrons Program by taking her to visit one of the Catholic schools he supported. Graham then gave $1 million to the Patrons Program and has become an active philanthropist in the Gilder mode. "I think many people ended up giving money because of Gilder," states Graham. "He would never scold you, or say, you should do this. He'd present it to you just as he would share a stock idea with you—he would share an opportunity to make a difference."
IV. The Gilder Legacy
In recognition of all his good works, Gilder has received honorary degrees from Gettysburg College, St. John's University, Lincoln College, Hunter College, Yale University, and the Richard Gilder Graduate School at the American Museum of Natural History. The honors and awards that Gilder has received are too many to mention. Highlights include: the Yale Medal, Harvard University's W. E. B. DuBois Award, the Alexander Hamilton Legacy Award, the Manhattan Institute's Alexander Hamilton Award, and the William E. Simon Prize for Social Entrepreneurship. In 2005, President George W. Bush awarded Gilder, as well as Gilder's dear friend and compatriot Lew Lehrman, the National Humanities Medal for his contributions to the study of American history.
Although this document is devoted to Gilder's business and philanthropic legacy, his greatest legacy is his four children—Peggy, Ginny, Britt-Louise, and Richard. Gilder speaks with glowing pride when discussing all their professional and personal achievements. "I'm proud of each of them," says Gilder. "Each one has unique qualities that I admire."
Peggy, the oldest, lives in Austin. "She's very smart. She enjoys life and makes sure everyone around her enjoys life, too." Gilder uses the word "determined" to describe his daughter Ginny, who lives in Seattle, where she is co-owner of the WNBA's Seattle Storm and an active social entrepreneur and women's sports advocate. Gilder's youngest daughter, Britt-Louise, "loves everybody and is very generous," partnering with her brother and sisters on various philanthropic ventures. She lives across the park and Gilder is thankful that he gets to see her and her four children on a regular basis. His son, Richard, "speaks Latin and Greek and teaches both," says Gilder. "He loves to teach. I admire him a lot." Gilder enjoys seeing all his children, their spouses, and his ten grandchildren—Ian, Caleb, Luke, Gilder, Max, Sierra, Ava, Henk, Leith, and Konner—as often as he can.
Life hasn't been all smooth sailing for Dick Gilder. Divorces brought heartache to all involved. Open heart surgery in 2005 dealt a blow to both body and spirit. Further health problems have taken their toll in recent years. But in the ways that count, Gilder hasn't changed much from the friendly, generous, patriotic, fun-loving, intellectually curious youngster who loved to run around the park that he now views from his penthouse apartment. He still enjoys spending time with family and friends, still loves a good book, still keeps a keen eye on the stock market, still roots for Yale and the Yankees. And, much to his devoted wife Lois's consternation, he still enjoys an occasional scotch and cigar.
"I've been very fortunate. I've had a wonderful life," says Gilder. Fortunate, too, are the family and friends who know and love him and the countless individuals who have benefited from his visionary philanthropy—and will continue to benefit from it for many generations to come.