Julian H. Robertson, Jr.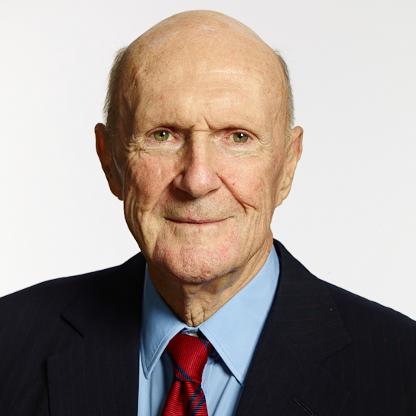 Julian H. Robertson, Jr., an investor, environmentalist, and philanthropist, was the chairman and chief executive officer of Tiger Management, LLC.
Robertson built Tiger into one of the world's largest hedge funds with capital of more than $23 billion. Robertson also trained and developed a generation of "Tiger Cubs," a cadre of analysts and portfolio managers who have become some of today's most successful hedge fund managers. Today Tiger Management seeds independent hedge funds run by high-achieving young managers.
In 1996, Robertson founded the Robertson Foundation to focus on large-scale, domestic, high-impact grants in education, the environment, and medical research. He was a member of the Board of Trustees of Environmental Defense, iMentor, the Wildlife Conservation Society, Lincoln Center for the Performing Arts, and the Cathedral Church of Saint John the Divine. He was also a member of the National Board of Advisors of the Children's Scholarship Fund and vice chairman and former president of the board of trustees of the Cancer Research Institute. Robertson was a trustee emeritus of Rockefeller University.
He was a longtime friend of the Gilder Lehrman Institute, dating back to his generous underwriting of the Institute's joint exhibition with the New-York Historical Society in 2004, Alexander Hamilton: The Man Who Made Modern America, and the facsimile version of the show that has been traveling the country since 2005.
Robertson, who was born in Salisbury, North Carolina, graduated from the University of North Carolina in 1955 and served for two years as an officer in the US Navy.