2019 National History Teacher of the Year Alysha Butler in the News
Posted by Gilder Lehrman Staff on Monday, 09/23/2019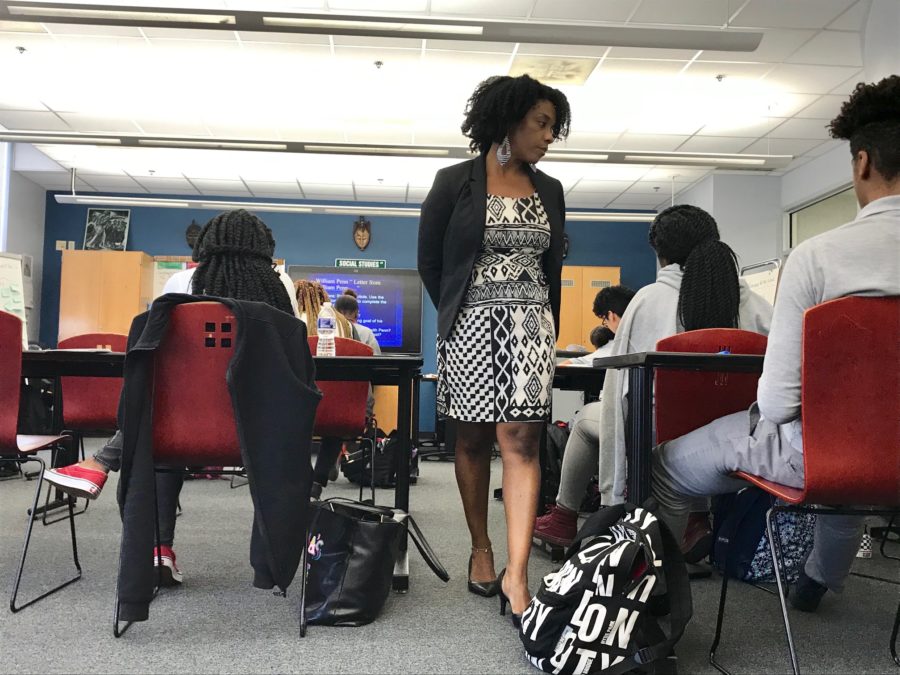 The Gilder Lehrman Institute announced on September 10 that Alysha Butler, a history teacher at McKinley Technological High School in Washington, DC, has been named the 2019 National History Teacher of the Year.
Since then, she has been the subject of several interviews and feature pieces in print and on radio and television. We bring to you three highlights from this week.
WAMU American University Radio featured Ms. Butler in a piece that starts with her approach to teaching about the thirteen colonies and ends with her roots in Florida, where her family inspired her to seek out the stories not always told in textbooks and ultimately to share them with her students.
ABC affiliate WJLA offers an excellent profile of Ms. Butler, featuring her in the classroom with her students.
WOL Talk Radio interviewed her in greater detail about her work with Mt. Zion AME Cemetery in Georgetown with her students, her thoughts on why she was named National History Teacher of the Year, and her family's history.