The 2021 Gilder Lehrman Lincoln Prize Presented on C-SPAN
Posted by Gilder Lehrman Staff on Tuesday, 05/11/2021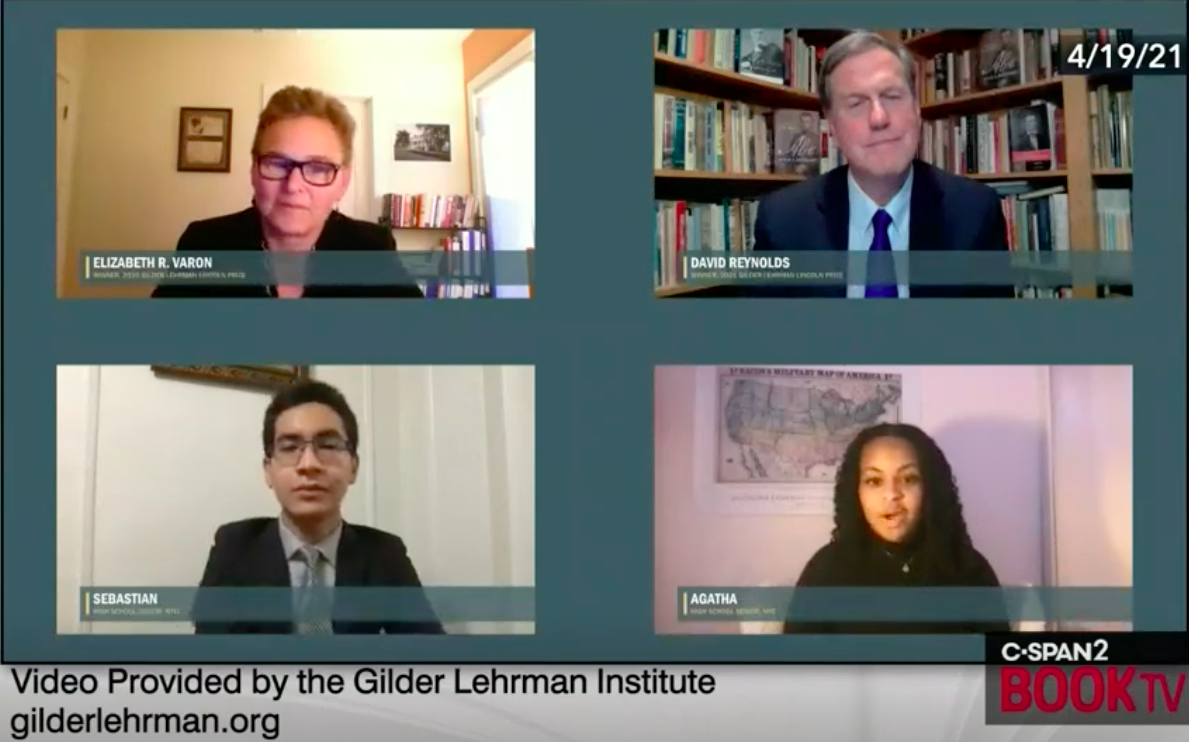 On April 19, 2021 the Gilder Lehrman Lincoln Prize ceremony was held as a virtual event to honor and celebrate both the 2020 and 2021 winners of the Gilder Lehrman Lincoln Prize: Elizabeth Varon, 2020 prizewinner for her book Armies of Deliverance: A New History of the Civil War, and David S. Reynolds, 2021 prizewinner for his book Abe: Abraham Lincoln in His Times. 
One of the most prestigious awards for the study of Abraham Lincoln, the American Civil War soldier, or the American Civil War era, this $50,000 prize is sponsored jointly by the Gilder Lehrman Institute and Gettysburg College. 
The entirety of the event is available to view on C-SPAN here.