2022 National History Teacher of the Year Misha Matsumoto Yee Honored at Harvard Club Ceremony
Posted by Gilder Lehrman Staff on Friday, 10/21/2022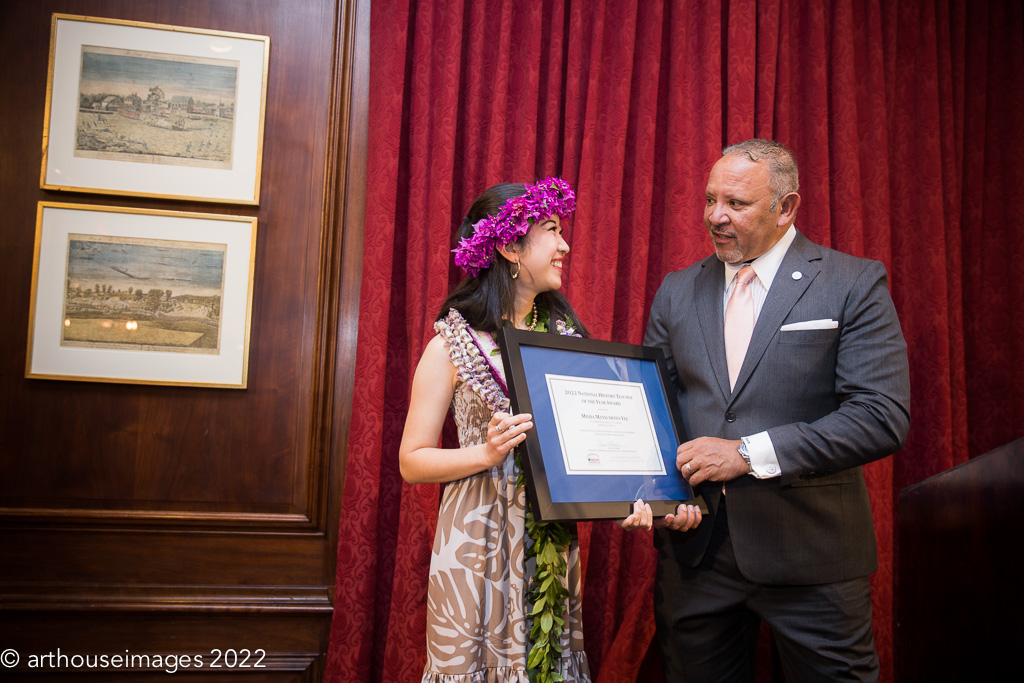 The 2022 National History Teacher of the Year was honored in a ceremony at the Harvard Club in New York City this week.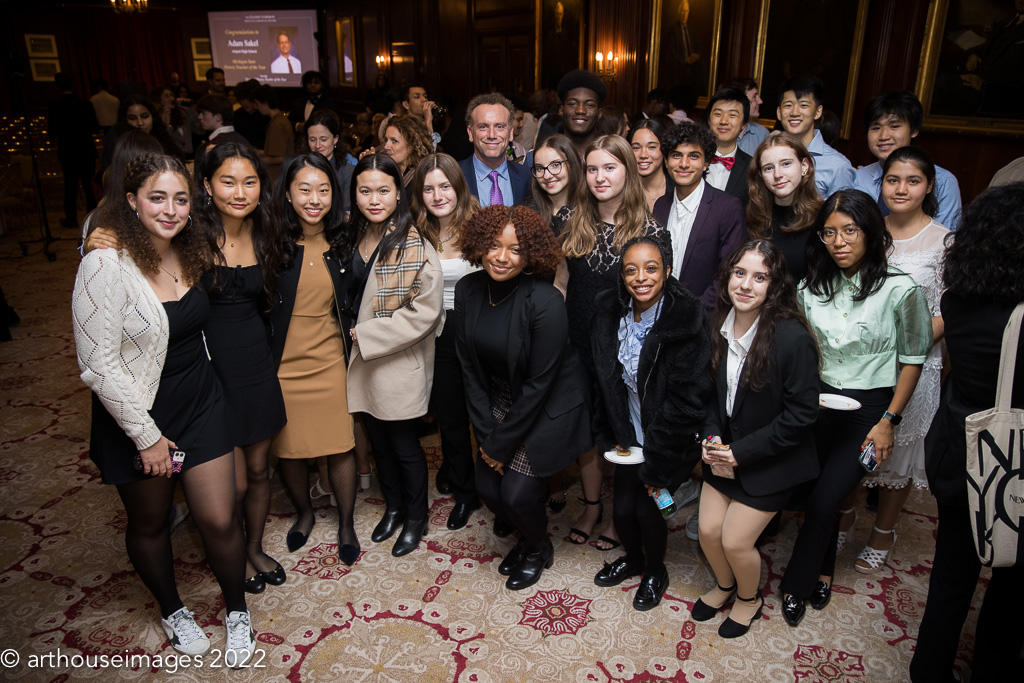 On Tuesday, October 18, Misha Matsumoto Yee was presented with her award, including a $10,000 check, by National Urban League President and former Mayor of New Orleans Mark Morial at the in-person event, which was also live-streamed.
Among those attending in person were former National History Teachers of the Year Joe Welch (2018) and Sara Ziemnik (2017), past state History Teachers of the Year, such as 2014 New York History Teacher of the Year Robert Sandler of Stuyvesant High School with his current students, student and teacher representatives from New York City area schools, such as All Hallows High School, Gilder Lehrman Trustees, and other invited guests. Members of the Gilder Lehrman Student Advisory Council introduced Gilder Lehrman Institute President James Basker and Mark Morial, as well as opening and closing the event.
In introducing Misha Matsumoto Yee, Mark Morial made note of her award-winning students, who stand as a testament to her work as a teacher, and to her inclusive approach to teaching history.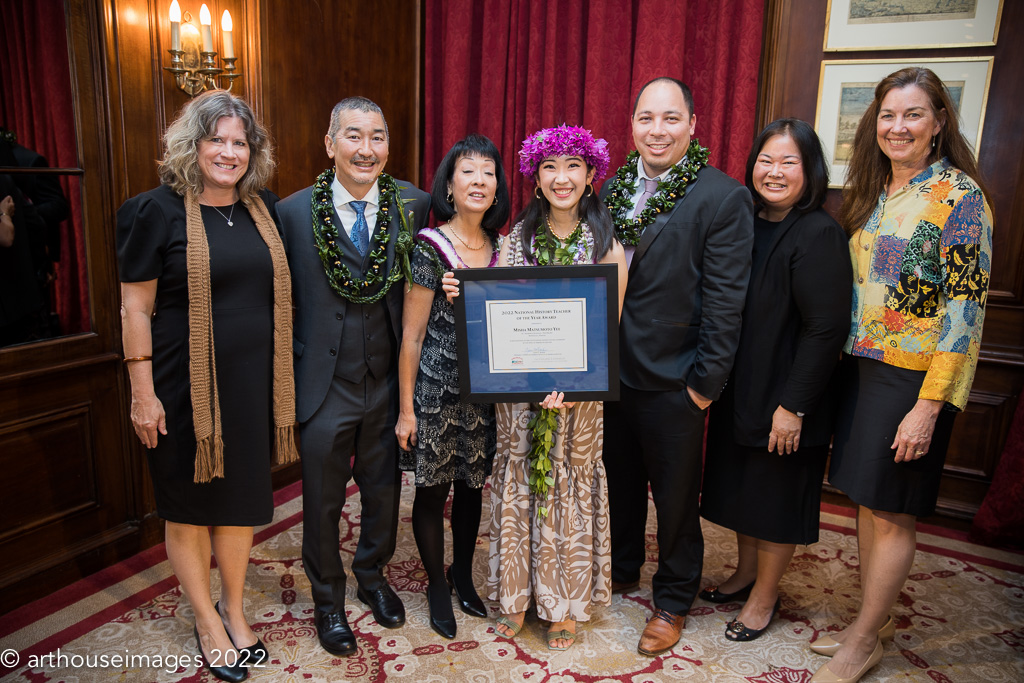 In her acceptance speech, Ms. Matsumoto Yee thanked her family and fellow teachers at St. Andrew's Schools, the Priory, who were also in attendance. As a former student at the Priory, she spoke of being particularly grateful to return to teach at a school for which she held deep institutional knowledge, pointing out that Queen Emma Kaleleonālani founded the school in 1867 to ensure that girls of Hawaiʻi would get a complete and meaningful education.
Preceding Mark Morial's introduction and Ms. Matsumoto Yee's speech, a video created by HISTORY highlighting the winner's vibrant career, school, and students was shown. Enjoy the video below.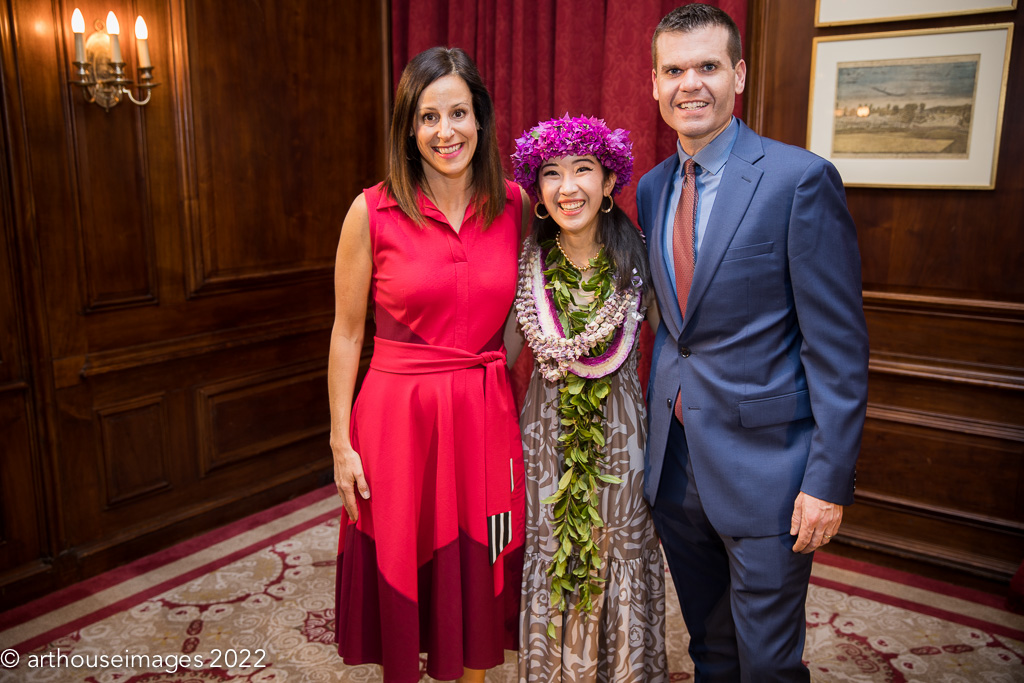 Since 2004, 960 exemplary American history teachers from elementary, middle, and high schools in all fifty states, Department of Defense schools, Washington DC, and US territories have been named State History Teacher of the Year. Misha Matsumoto Yee, the 2022 Hawaii History Teacher of the Year, was named the 19th National History Teacher of the Year in September 2022.
The 2023 History Teacher of the Year nominations are now open. State winners receive a $1,000 prize, an archive of classroom resources, and recognition at a ceremony in their state. The national winner will be chosen from among state winners and receive a $10,000 prize presented at an award ceremony in their honor in New York City.
The deadline for 2023 nominations is April 30, 2023. Learn more here.