The 21st Frederick Douglass Book Prize Ceremony
Posted by Gilder Lehrman Staff on Wednesday, 02/19/2020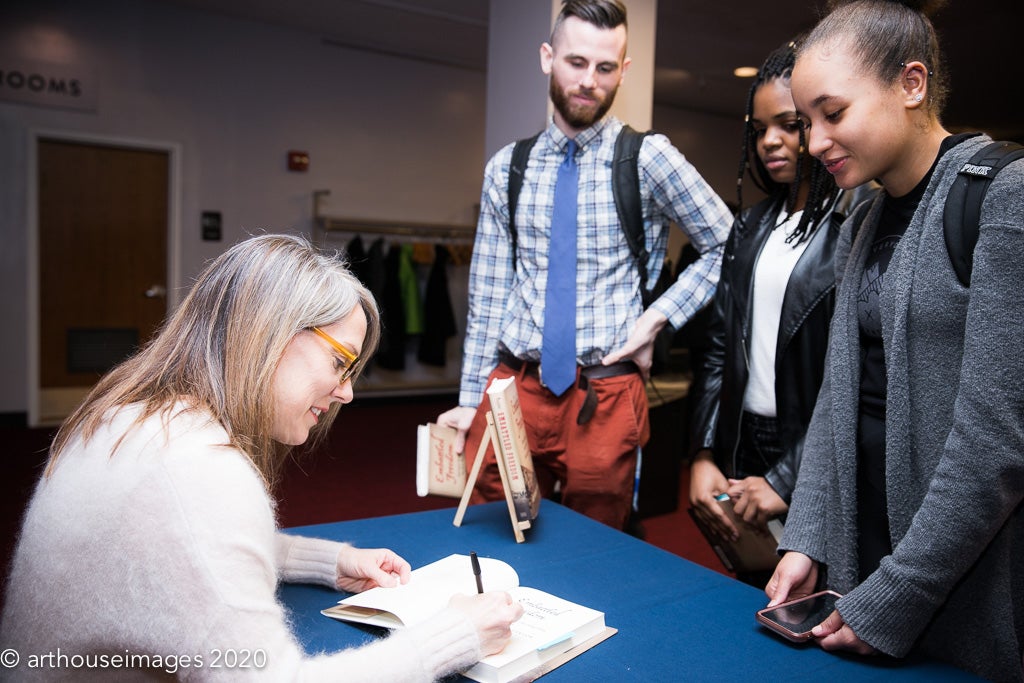 The 21st Frederick Douglass Book Prize was awarded on February 13, 2020, at the Schimmel Center of Pace University to Amy Murrell Taylor, professor of history at the University of Kentucky, for her book Embattled Freedom: Journeys through the Civil War's Slave Refugee Camps. The ceremony was preceded by a question-and-answer session with Professor Taylor and students from fifteen Gilder Lehrman Affiliate Schools, all of whom received free copies of Professor Taylor's book.
Speaking to the students before taking questions, Professor Taylor admitted that she was a "latecomer to history," only developing her passion for it in college, which she had entered as a math major. During a post-college stint working for a member of Congress, which found her studying historical precedent, she realized she wanted to go to graduate school in history.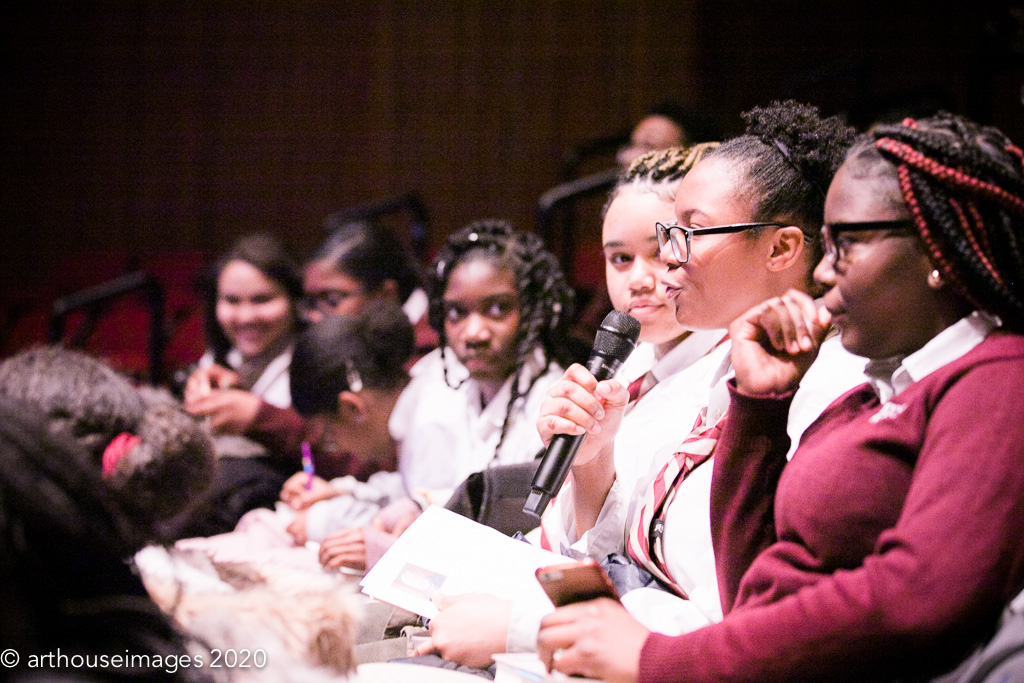 Students asked her a wide range of insightful questions, from "What would Lincoln think about the events of today?" to wondering how her perspective on slavery has changed since she was in high school. In answering a question about her process of working on her award-winning book, Professor Taylor compared historical research to detective work and cited the National Archives as one of her main sources for evidence.
After the Q&A session with students, the main event started.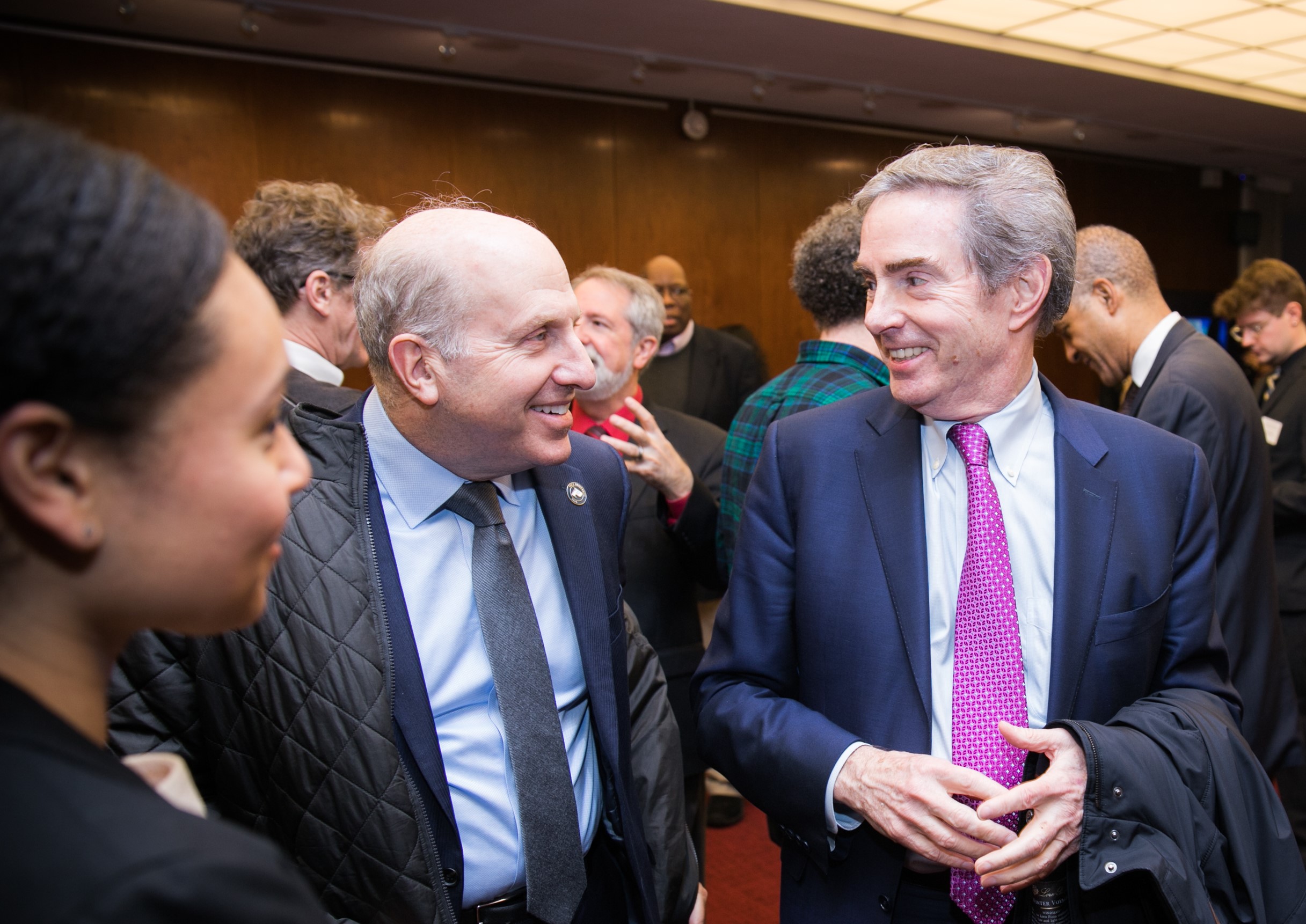 In his welcome, Pace's president, Marvin Krislov, noted this was the third major Gilder Lehrman Institute event held at the university. Not only have the university and the Institute collaborated on the ongoing Pace–Gilder Lehrman Institute MA in American History Program, but starting in the fall of 2020, one high school student will receive the Gilder Lehrman Scholarship, affording the student full tuition coverage at Pace University in any major.
In his welcoming remarks, James G. Basker, president of the Gilder Lehrman Institute, recognized trustees, History Teacher of the Year winners, and Institute founder Richard Gilder's sister in the audience.
Student Advisory Council member Nashia Akuamoah-Boatemaa, whose school, Cristo Rey New York High School, was well represented at the event, introduced David Blight, the Sterling Professor of American History at Yale University and director of the Gilder Lehrman Center for the Study of Slavery, Resistance, and Abolition. Professor Blight highlighted the other two finalists and their stellar books: Jessica A. Krug for Fugitive Modernities: Kisama and the Politics of Freedom and Brooke N. Newman for A Dark Inheritance: Blood, Race, and Sex in Colonial Jamaica.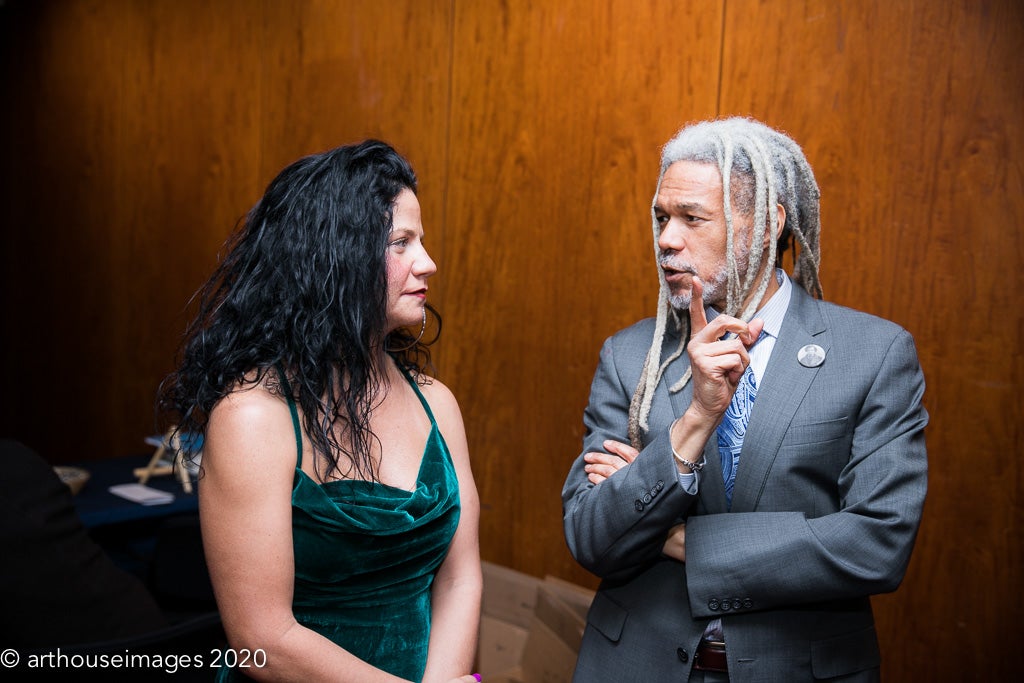 A Special Achievement Award was also presented to Julius S. Scott for The Common Wind: Afro-American Currents in the Age of the Haitian Revolution, the groundbreaking doctoral dissertation he completed thirty-four years ago and published in 2018. Professor Scott, who is Lecturer of Afroamerican and African Studies, Emeritus, at the University of Michigan, was unable to attend the ceremony, but Vincent Brown, Charles Warren Professor of History, Professor of African and African-American Studies, and director of the History Design Studio at Harvard University, read Scott's statement. Brown explained that Scott's dissertation was passed around "like a mixtape" among his academic peers in their early careers. Scott's research into communication and self-awareness among enslaved people "told us," said Brown, "that enslaved people knew what was going on. They acted on information." It was, said Brown, the history not of black people's oppression, but the "history of their response."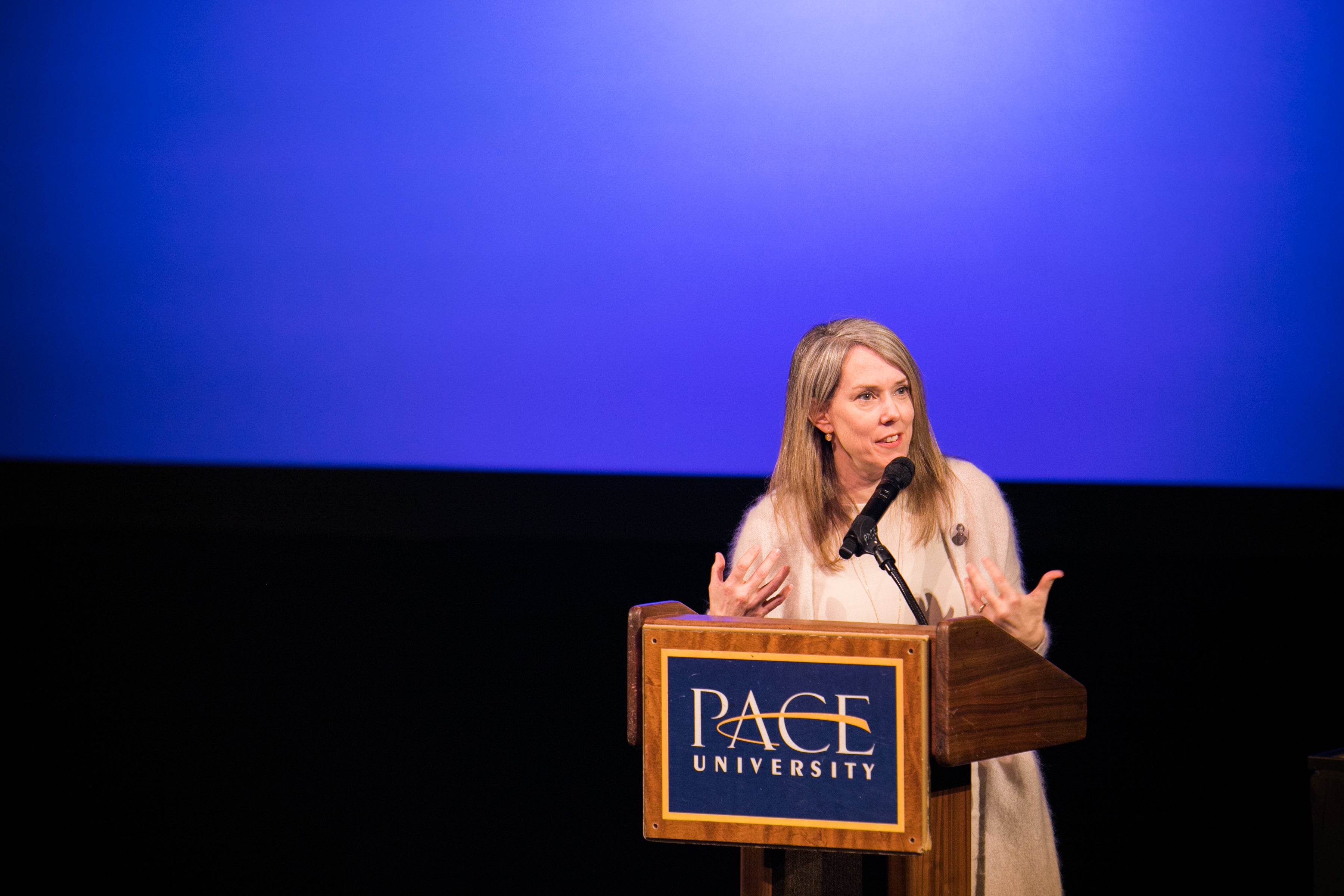 Blight then presented Amy Murrell Taylor with the prize, a check for $25,000, and welcomed her to the podium. In her remarks, Professor Taylor spoke to the relevence of her book's topic, that of escaped enslaved people who became refugees in the Northern states, to today's concerns and debates. She identified novelist Tayari Jones for inspiring her approach to the book's multi-narratives; Jones advocates "writing about people and their problems, not problems and their people."
Student Advisory Council member José Otero, of All Hallows High School, closed the ceremony with thanks to all.