Amy Murrell Taylor Wins 2019 Frederick Douglass Book Prize and Gives Interview on NPR
Posted by Gilder Lehrman Staff on Monday, 12/16/2019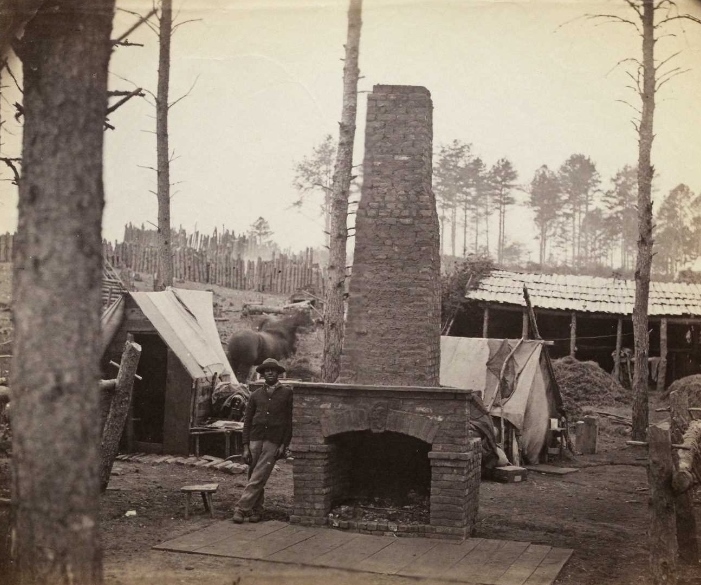 Amy Murrell Taylor, Professor of History at the University of Kentucky, is the winner of the 2019 Frederick Douglass Book Prize for Embattled Freedom: Journeys through the Civil War's Slave Refugee Camps (University of North Carolina Press, 2018). At Kentucky, she holds the Theodore A. Hallam Professorship for 2019–2021.
NPR affiliate WUKY in Kentucky interviewed Taylor this week about the African American men and women who arrived at Union Civil War camps to find that their struggle for freedom continued after their escape from slavery. Listen to the interview here.
In Embattled Freedom, Taylor tells thirteen stories of courage and enterprise, including that of a couple who fled to the Union lines and went on to open their own business; a mother of seven children who worked her way through the Civil War camps as a laundress; and an enslaved minister who fled to Camp Nelson where he became a Union official and an educator.
Awarded annually for the best non-fiction book in English on slavery, resistance, or abolition, the Frederick Douglass Book Prize is sponsored jointly by the Gilder Lehrman Institute of American History and the Gilder Lehrman Center for the Study of Slavery, Resistance, and Abolition at the MacMillan Center at Yale University. The $25,000 prize will be presented to Taylor at a celebration in New York City on February 13, 2020. A Special Achievement Award will be given to Julius S. Scott, Lecturer Emeritus in Afroamerican and African Studies at the University of Michigan, for The Common Wind: Afro-American Currents in the Age of the Haitian Revolution (Verso, 2018).
Manisha Sinha, the Draper Chair in American History at the University of Connecticut and the Jury Chair for the 2019 Frederick Douglass Book Prize, noted that Taylor's Embattled Freedom is "an extraordinary contribution to the history of emancipation and the American Civil War." Taylor provides both triumphant and tragic acccounts of the wartime experiences of enslaved people, telling the stories of individuals who represent the larger history of thousands of African Americans who made their way to refugee camps. As Sinha observed, Taylor's analysis of the "politics of survival"—securing work, finding shelter, battling hunger, clothing bodies, and keeping faith—makes Embattled Freedom a masterwork of research and narration. In Sinha's words, "Taylor's meditation on the difficult yet inspirational refugee experience of freedpeople is an outstanding scholarly achievement that carries a timeless message for our own fraught times."
The Frederick Douglass Book Prize was established by the Gilder Lehrman Institute and Gilder Lehrman Center in 1999 to stimulate scholarship in the field by honoring outstanding accomplishments. The award is named for Frederick Douglass (1818–1895), the one-time slave who escaped bondage to emerge as one of the great American abolitionists, reformers, writers, and orators of the nineteenth century.