Announcing the 2021 Frederick Douglass Book Prize Finalists
Posted by Gilder Lehrman Staff on Tuesday, 08/03/2021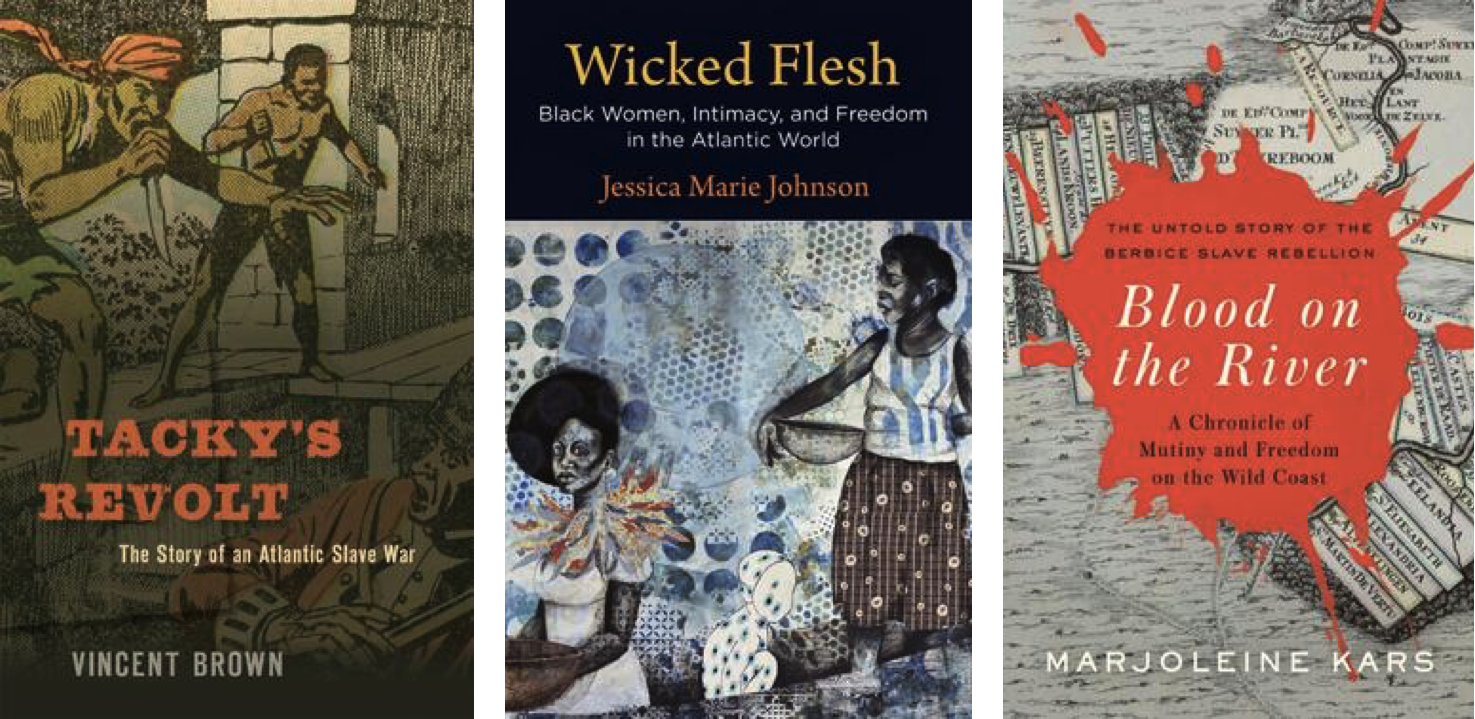 Yale University's Gilder Lehrman Center for the Study of Slavery, Resistance, and Abolition today announced the finalists for the twenty-third annual Frederick Douglass Book Prize, one of the most coveted awards for the study of the African American experience. Jointly sponsored by the Gilder Lehrman Institute of American History and the Gilder Lehrman Center for the Study of Slavery, Resistance, and Abolition at the MacMillan Center at Yale University, this annual prize of $25,000 recognizes the best book written in English on slavery, resistance, and/or abolition published in the preceding year.
The finalists are: Vincent Brown for Tacky's Revolt: The Story of an Atlantic Slave War (The Belknap Press of Harvard University Press); Jessica Marie Johnson for Wicked Flesh: Black Women, Intimacy, and Freedom in the Atlantic World (University of Pennsylvania Press); and Marjoleine Kars for Blood on the River: A Chronicle of Mutiny and Freedom on the Wild Coast (The New Press).
The winner will be announced following the Douglass Prize Review Committee meeting in the fall, and the award will be presented at a celebration in New York City in February 2022.
A jury of scholars that included Joseph P. Reidy (Chair), Professor Emeritus at Howard University, Marlene Daut of the University of Virginia, and Matthew S. Hopper of California Polytechnic State University selected this year's finalists from a field of eighty-five nominations.
Find all three books at the Gilder Lehrman Book Shop here.
Learn more and read the jury's descriptions of the three finalists here.