Announcing the 2023 Gilder Lehrman Lincoln Prize Finalists
Posted by Gilder Lehrman Staff on Wednesday, 02/01/2023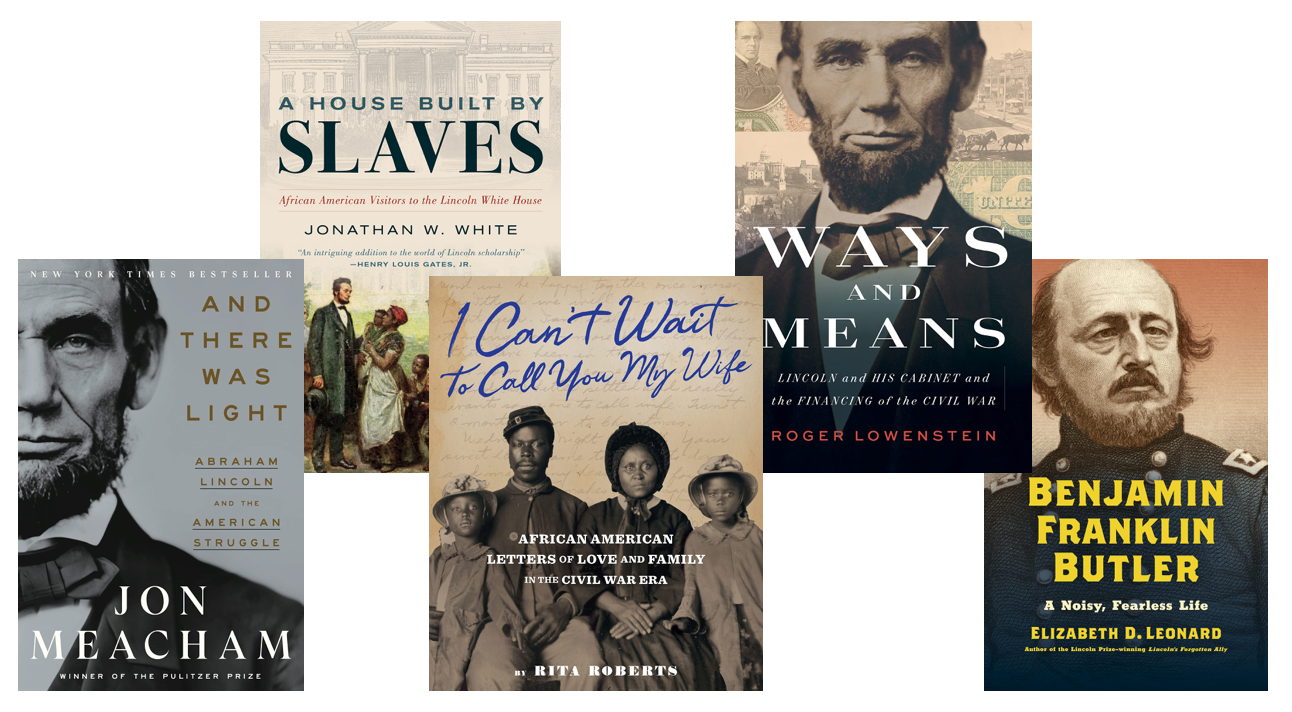 The Gilder Lehrman Institute of American History is pleased to announce the finalists for the 2023 Gilder Lehrman Lincoln Prize:
Elizabeth D. Leonard, Benjamin Franklin Butler: A Noisy, Fearless Life (University of North Carolina Press)
Roger Lowenstein, Ways and Means: Lincoln and His Cabinet and the Financing of the Civil War (Penguin Press)
Jon Meacham, And There Was Light: Abraham Lincoln and the American Struggle (Random House)
Rita Roberts, "I Can't Wait to Call You My Wife": African American Letters of Love and Family in the Civil War Era (Chronicle Books)
Jonathan W. White, A House Built by Slaves: African American Visitors to the Lincoln White House (Rowman & Littlefield Press)
These finalists were recommended to the board from 84 book submissions reviewed by a three-person jury: Elizabeth R. Varon, Langbourne M. Williams Professor of American History at the University of Virginia, and a member of the executive council of the University of Virginia's John L. Nau III Center for Civil War History; Harold Holzer, Jonathan Fanton Director of the Roosevelt House Public Policy Institute at Hunter College; and John W. Stauffer, Sumner R. and Marshall S. Kates Professor of English and of African and African American Studies at Harvard University.
The winner of the 2023 prize will be announced on Thursday, February 16—four days after the 214th anniversary of the famed president's birth. All of the finalists will be invited to an event on April 11 hosted at the Harvard Club in New York City, where the winner will be recognized and awarded a $50,000 prize and a bronze replica of Augustus Saint-Gaudens's life-size bust Lincoln the Man.