Announcing Funding for WWI Library Programming
Posted by Anna Khomina on Wednesday, 06/08/2016
Be part of a national public programming initiative to mark the 100th anniversary of the US entry into World War I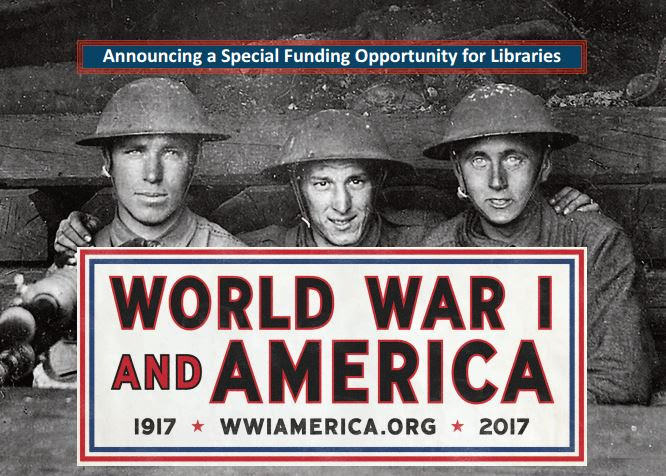 The Gilder Lehrman Institute is pleased to announce that beginning in Fall 2016 grants of $1200–$1800 are available to libraries for public programming exploring the First World War and its resonances today.
Presented by Library of America with support from the Gilder Lehrman Institute, the NEH, and other partners, World War I and America is a two-year initiative that aims to bring veterans and their families together with the general public to explore the continuing relevance of the war by reading, discussing, and sharing insights into the writings of Americans who experienced it firsthand.
Applications are open to all public, academic, and community college libraries, museums and historical societies, and non-profit community organizations. A subset of sites will also be selected to host a traveling exhibition.
For more information and to apply, please visit WWIAmerica.org.
Round I Application deadline: July 15, 2016; Notification: August 15, 2016
Round II Application deadline: January 13, 2017; Notification: February 13, 2017
Any questions? Email us at ww1@gilderlehrman.org