Black Lives in the Founding Era News, Week 9: Annette Gordon-Reed on the Hemingses of Monticello
Posted by Gilder Lehrman Staff on Wednesday, 05/12/2021
The Gilder Lehrman Institute initiative "Black Lives in the Founding Era" restores to view the lives and works of a wide array of African Americans in the period 1760 to 1800, drawing on our archive of historical documents and our network of scholars and master teachers.
Highlighted in this weekly news post are programs, resources, and other matter related to Black Lives in Founding Era.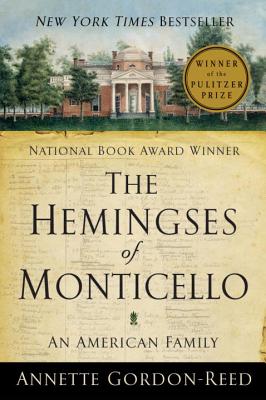 Gilder Lehrman Trustee Annette Gordon-Reed is the Carl M. Loeb University Professor at Harvard University and a professor of history in the Faculty of Arts and Sciences. She has published six books, among them The Hemingses of Monticello: An American Family (2008), which won numerous awards, including the Pulitzer Prize in history, the George Washington Prize, and the National Book Award for nonfiction.
Professor Gordon-Reed has appeared in two recent Gilder Lehrman Institute programs, one on May 3, 2021, to talk about her new book On Juneteenth and one on May 17, 2020, to discuss her landmark publication The Hemingses of Monticello: An American Family, which tells the story of the Hemingses, whose close blood ties to Thomas Jefferson had been systematically expunged from American history until very recently.
View her full Book Breaks interview.
Read her essay, "When the Past Speaks to the Present: Thomas Jefferson and Sally Hemings," in History Now 57 (Summer 2020) here.