A Civil War soldier's sketchbook
Posted by Justine on Wednesday, 05/20/2015
Between battles, marches, and military exercises, Civil War soldiers spent their free time in camp playing music, writing and reading letters, and, for those with the skill, sketching scenes from the day. This unknown soldier's sketchbook from 1863, "A Few Scenes in the life of A 'SOJER' in the Mass 44th," recounts the adventures of a soldier named "Gorge," or "George." We do not know if George is a fictional character or loosely autobiographical. The sketchbook follows the movements of the 44th Massachusetts Volunteer Infantry in New Bern, North Carolina. The cartoon sketches satirize the Northern press, former slaves, Confederate General Pierre G. T. Beauregard, and military life.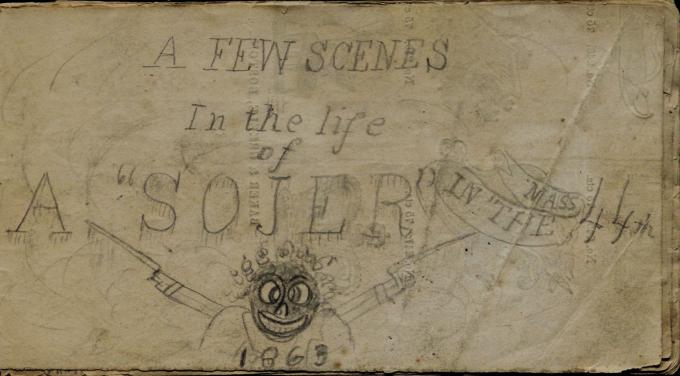 Action and Adventure
One group of sketches depicts George being captured by Confederates while on patrol duty. The cartoon-like images show George being rescued by his friends only to be eaten by a crocodile while escaping.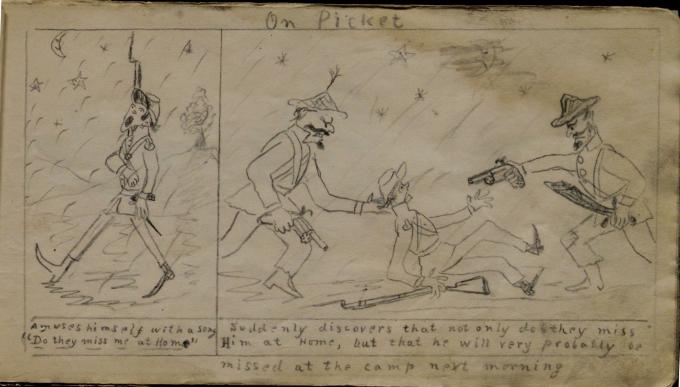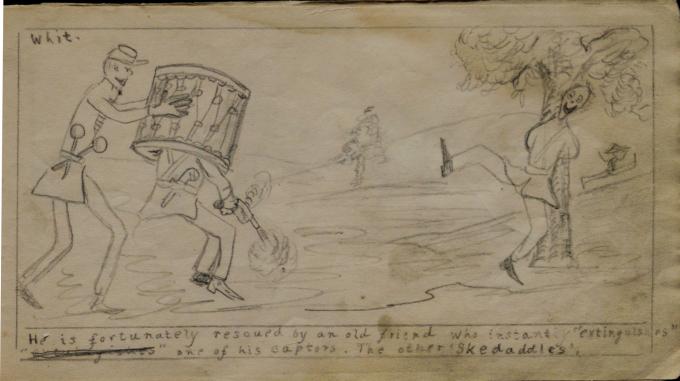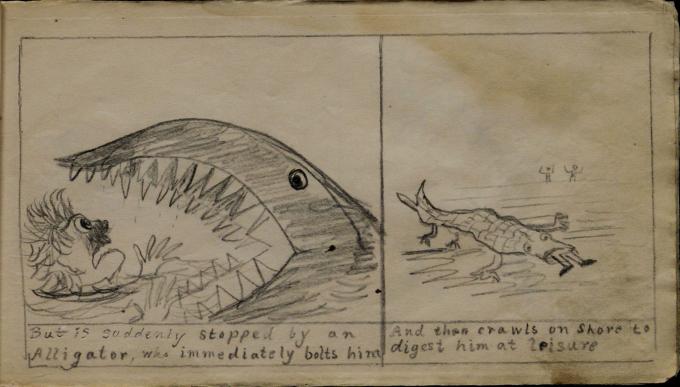 Newspapers
Several images satirize Northern newspapers. In each sketch the author juxtaposed an image of the newspaper headline with the humorous and less exciting reality. Newspapers, like letters, were a source of camp entertainment, and the news reports from the front lines were not always accurate.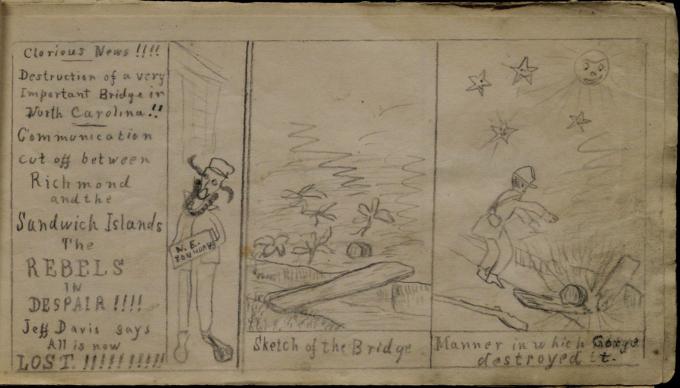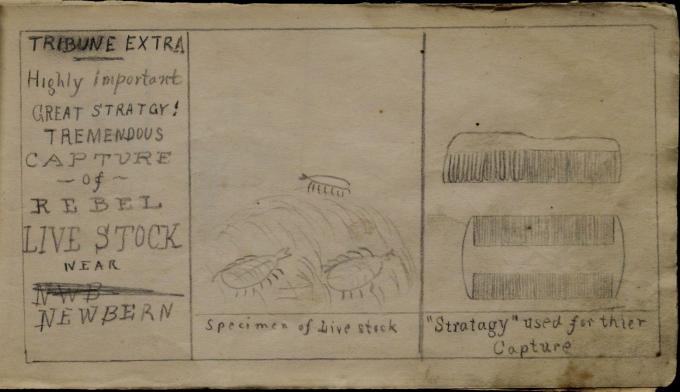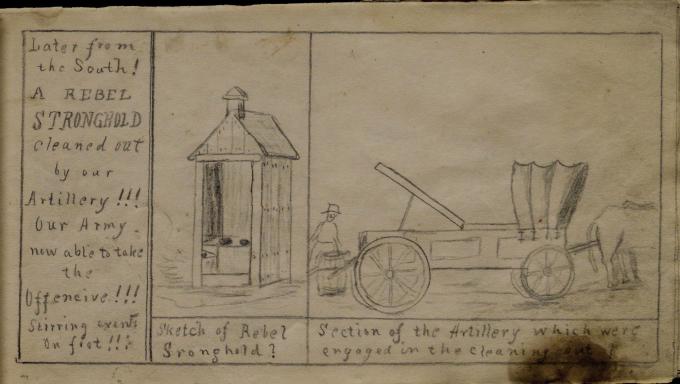 Soldier Life
The author frequently used puns to dramatize soldier life. "Dodging the Bum-shells at Fredericksburg" shows residents throwing chamber pots out of windows at soldiers. Instead of depicting the military battle, the drawing "Bull Run" has a bull with large horns charging soldiers fleeing over a fence.