Congratulations to the 2023 EduHam Online Winners!
Posted by Gilder Lehrman Staff on Wednesday, 03/15/2023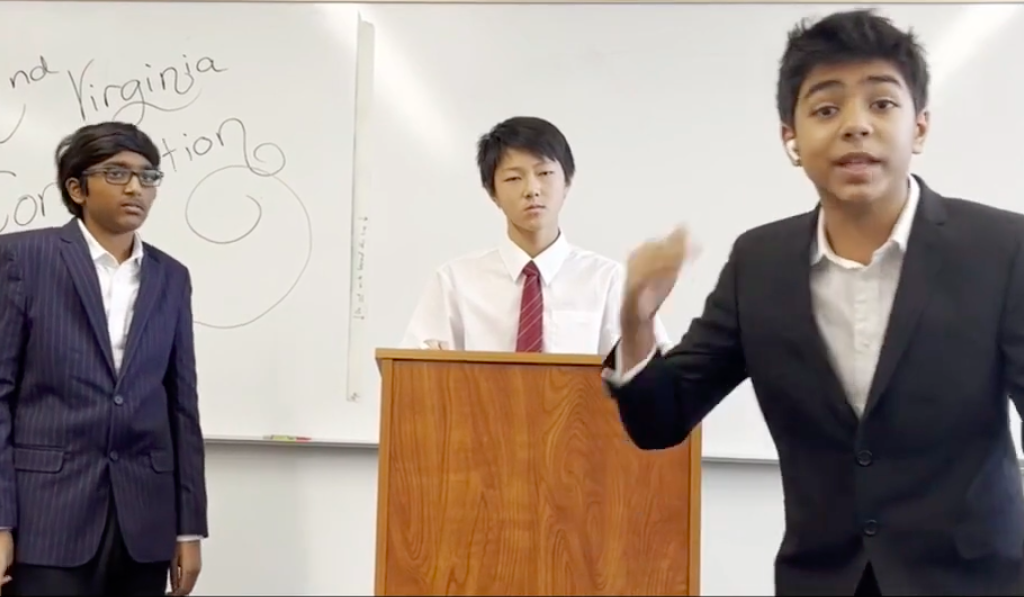 The Gilder Lehrman Institute of American History and Hamilton are pleased to announce the twenty winners of the Hamilton Education Program Online, a free program for middle and high school students nationwide.
All participants—either through their school or in a parent-approved home program– had the opportunity in the 2022–2023 school year to enter their performance piece in both a national competition and a lottery. The twenty performance videos student creators—10 winners and 10 chosen via a lottery—will receive an expenses-paid, full-day theater experience in New York City in Spring 2023, including a performance of Hamilton.
2023 EduHam Online Winning Performances:
"Mercy Otis Warren" (Cesar Chavez High School, Laveen, AZ)

"The Friendship of Thomas Jefferson and John Adams" (The Harker School, San Jose, CA)

"Patrick Henry" (The Harker School, San Jose, CA)

"The Boston Tea Party" (St. Paul's School, Visalia, CA)

"Women in the Revolution" (Von Steuben Metro Science Center, Chicago, IL)

"People Run—The Lexington and Concord" (North Oldham Middle School, Goshen, KY)

"The Divorce of 1836" (at-home project in Oxon Hill, MD)

"Alexander Hamilton: The Rap" (West Bloomfield High School, West Bloomfield, MI)

"Regret" (Chatham High School, Chatham, NJ)

"Forever Theodosia" (Grisham Middle School, Austin, TX)
2023 EduHam Online Lottery-Winning Performances:
"Angelica's Past" (R.F. Bumpus Middle School, Hoover, AL)

"Olaudah Equiano" (Mountainside Middle School, Scottsdale, AZ)

"Valley Forge" (St. Paul's School, Visalia, CA)

"Enough Is Enough" (East Liverpool High School, East Liverpool, OH)

"Dear Eliza" (Wilton Jr./Sr. High School, Wilton, IA)

"King George III" (Mayberry Culture and Fine Arts Magnet Middle School, Wichita, KS)

"Incognito Spy" (Community School of Davidson, Davidson, NC)

"The General" (Chatham High School, Chatham, NJ)

"Death of Hamilton" (Lycee Francais de New York, New York, NY)

"Pamphlet Wars" (Roseway Heights Middle School, Portland, OR)
Congratulations to this year's winners!
Schools and parents interested in signing up for this free program can visit gilderlehrman.org/eduhamonline to sign up.