Congratulations to the First Class of Graduates of the Pace–Gilder Lehrman MA in American History Program!
Posted by Gilder Lehrman Staff on Friday, 05/31/2019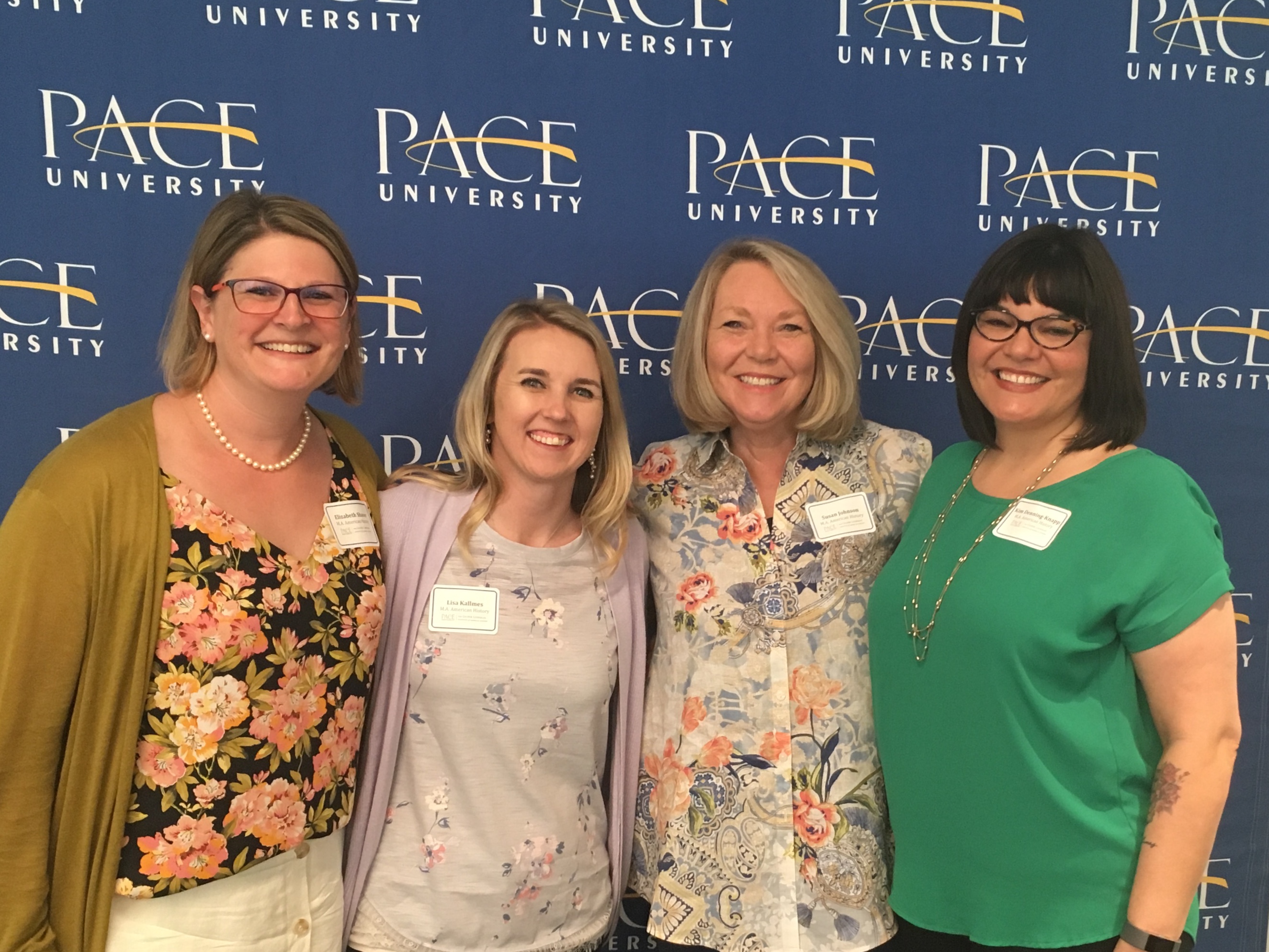 In May 2019, forty-eight participants in the Pace–Gilder Lehrman MA in American History Program from across the country completed their master's degree in American history. Approximately half of them attended the graduation ceremony at Radio City Music Hall with other graduates of Pace University programs on Thursday, May 23. Marvin Krislov, president of Pace University, presided, and Nira Herrmann, dean of Dyson College of Arts and Sciences, distributed the degrees.
The graduates, all teachers at Gilder Lehrman Affiliate Schools, completed nine 3-credit courses and the thesis/capstone course for a fully online, fully accredited, 30-credit degree program.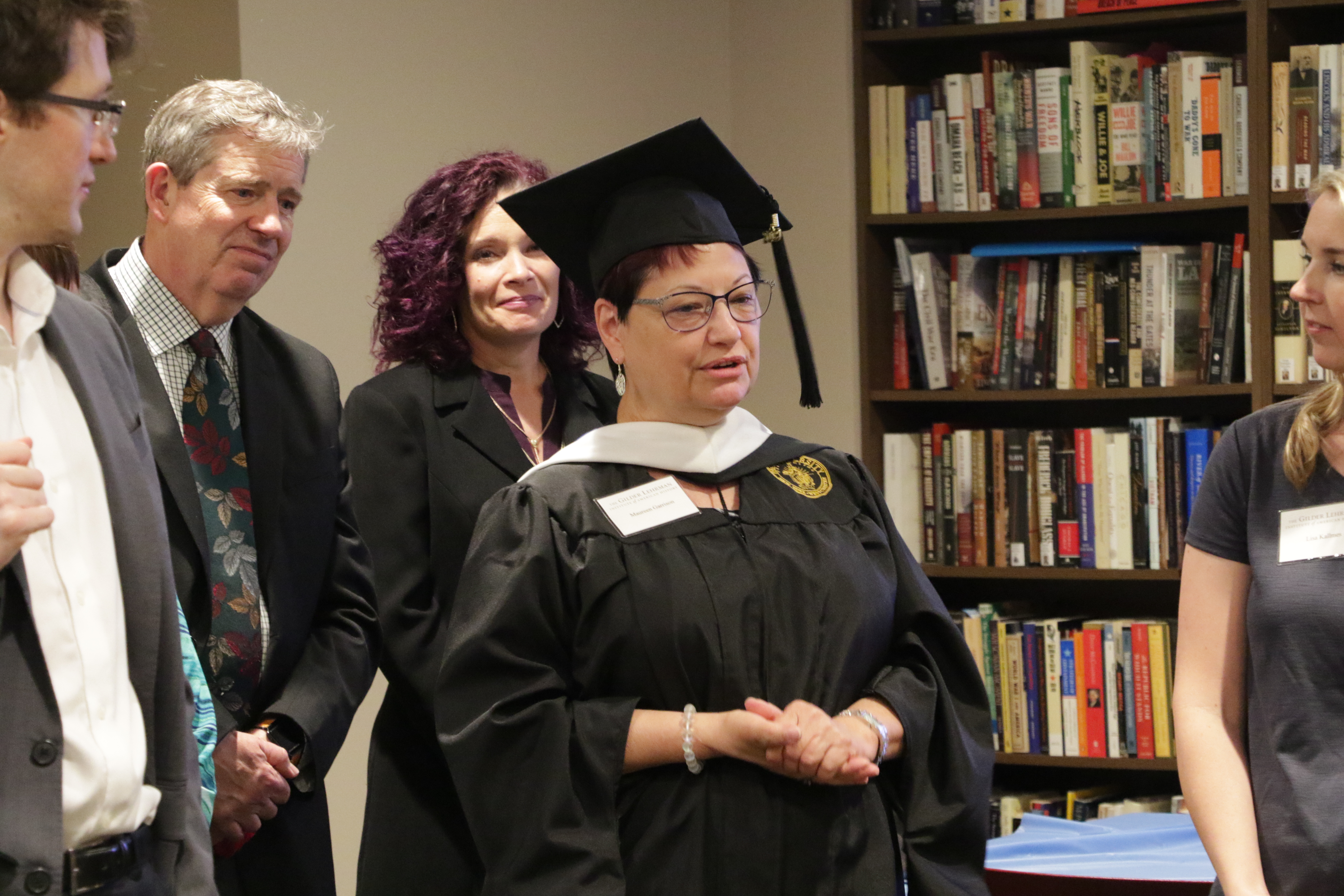 At the reception after the ceremony, many spoke about their reasons for enrolling in the program, what they were already putting to use in their classrooms, and the benefits they received during and upon completion of their course work. A common theme was confidence, found both in themselves through building on their historical knowledge and in their interactions within their communities, which recognized their quest for professional development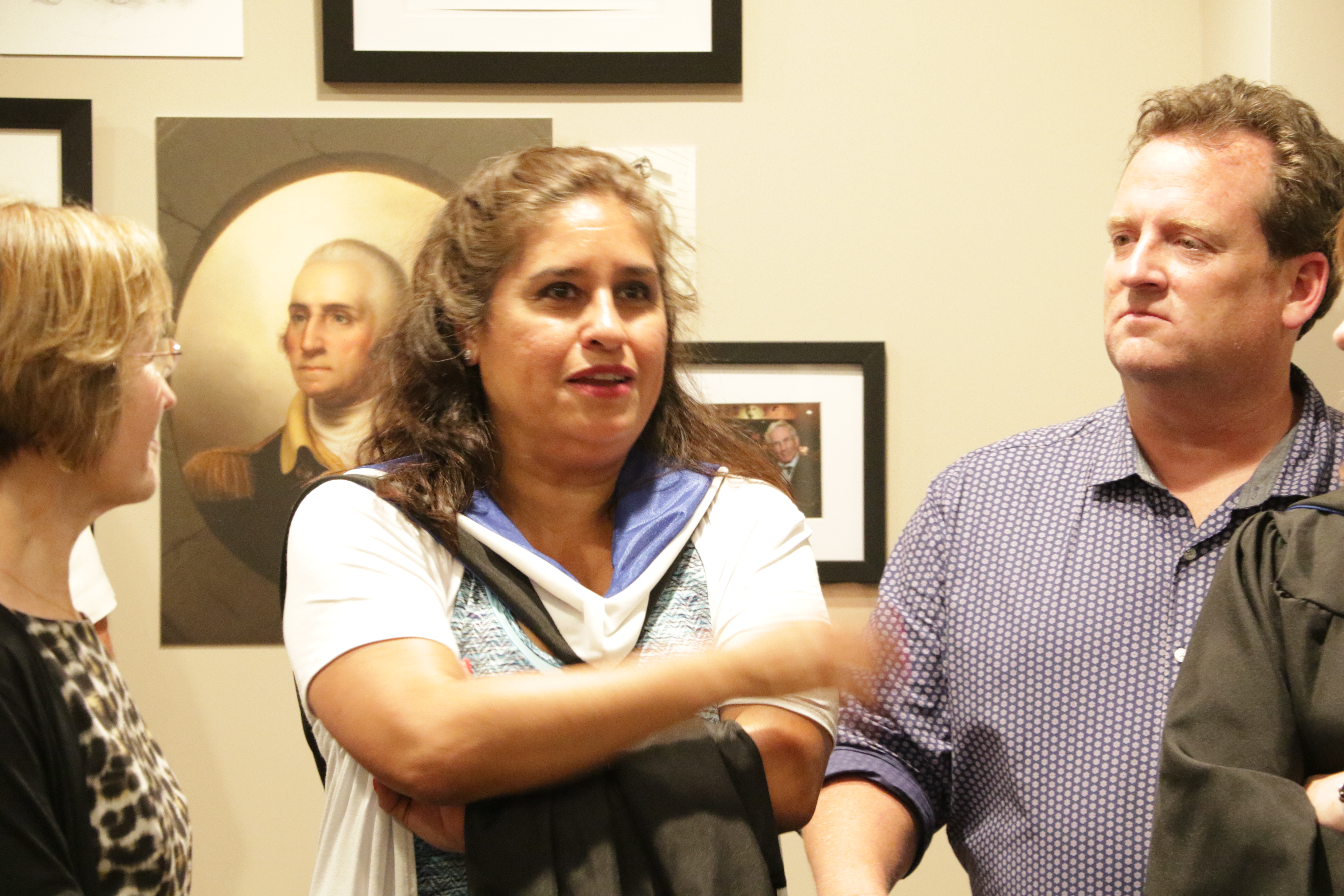 to help them provide more resources for their students. Many acknowledged the practical content that offered immediate inspiration for their own lesson plans. Along with receiving professional development credit, completing the degree allowed many to move up the payscale.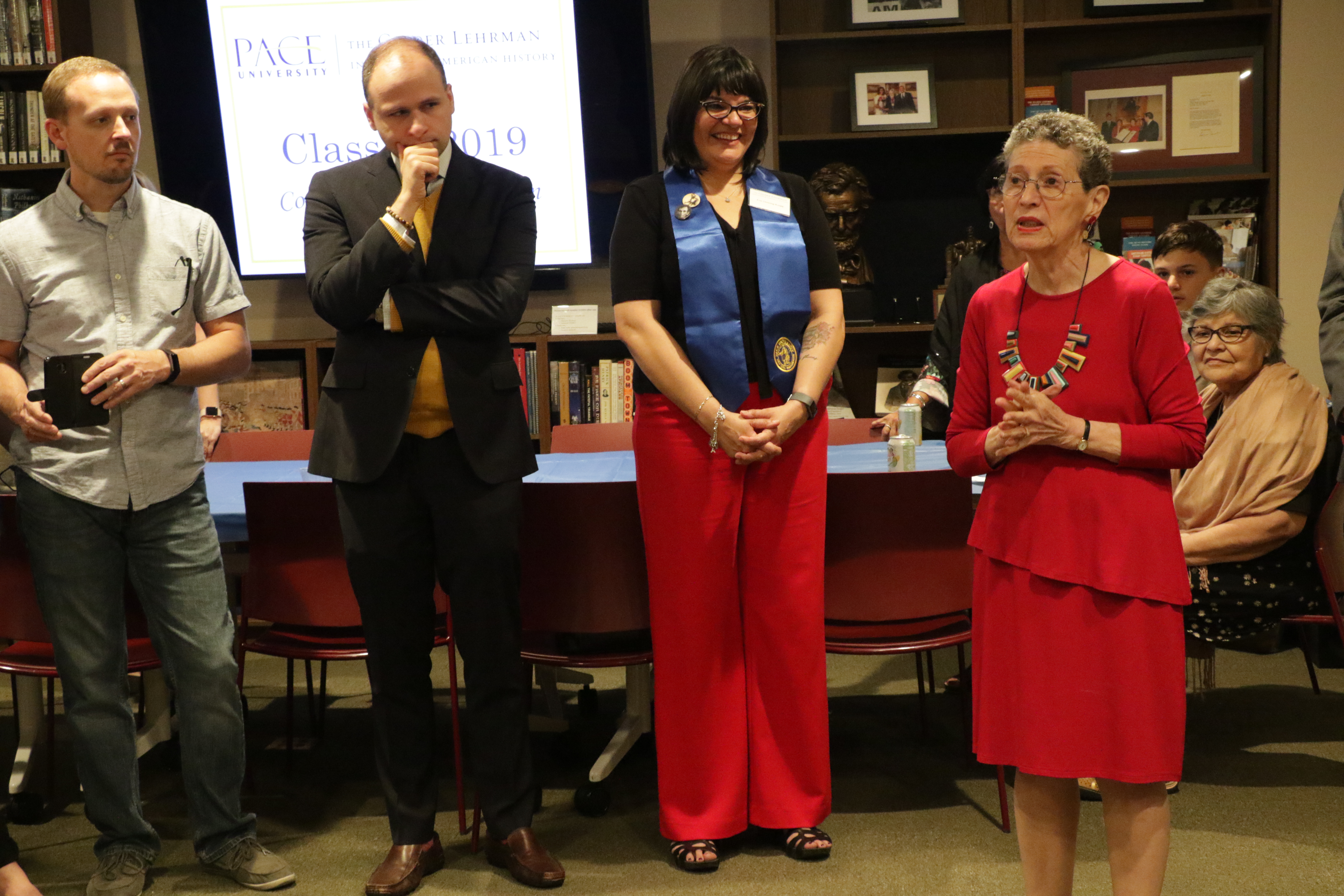 The community of teachers from states as far afield as California and Arizona enjoyed meeting after spending the last three years in virtual classrooms. Most brought family and friends along to share the celebration. All were welcomed by the program's academic director, Carol Berkin, who also taught "Women in the American Revolution" in Fall 2018, and Gilder Lehrman Institute president Jim Basker.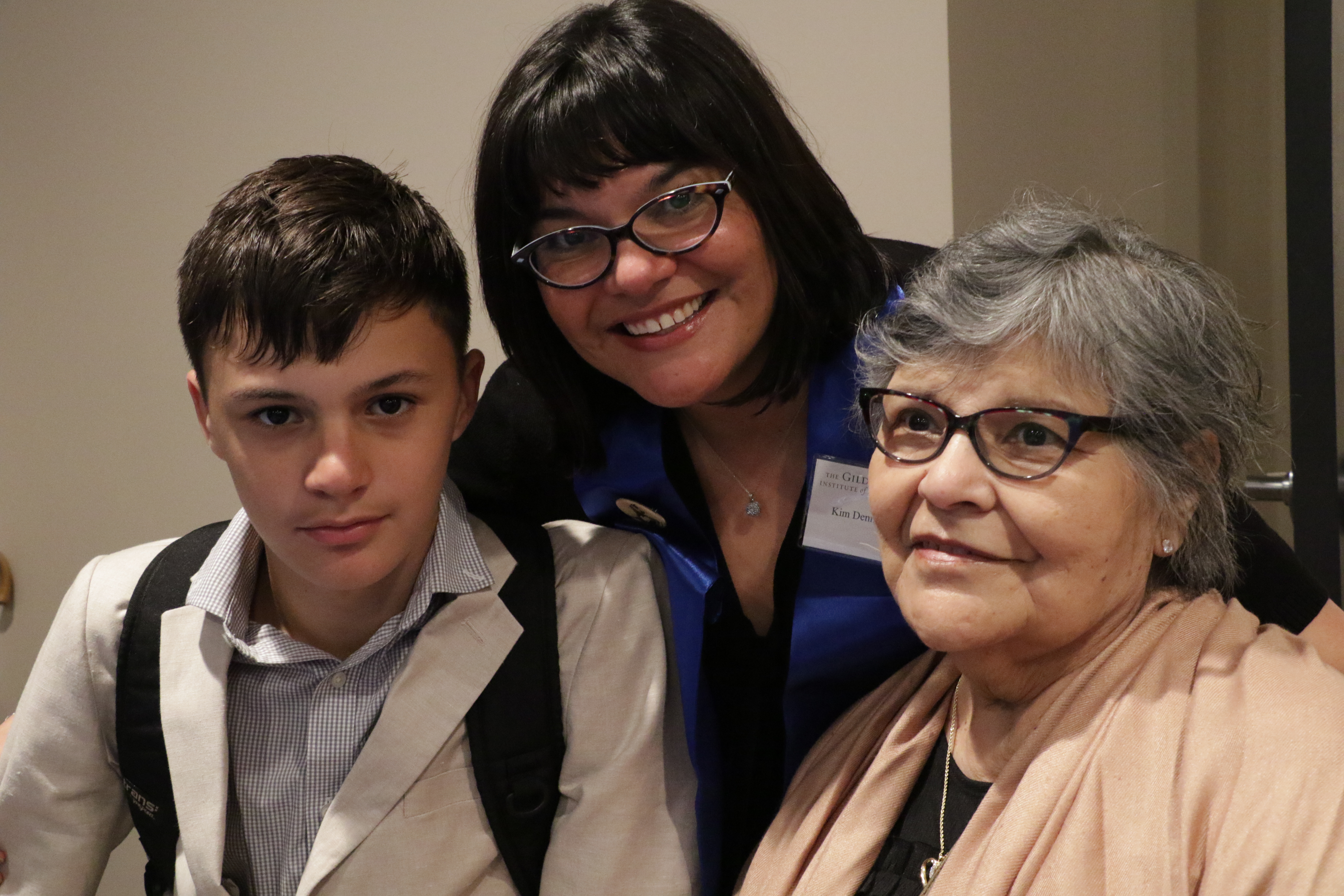 In the words of graduate Kim Denning-Knapp, "It was like an education in my dreams! I'm a mom and a full-time teacher and a caregiver to my mom. I always felt I was connected with the program, even when we went through hard times as a family. These are scholars from schools that I only dreamed about having the opportunity to attend earlier in my life. I made my mother, husband, and son very proud today."