Counting Down to Hamilton: Week 5
Posted by Anna Khomina on Wednesday, 03/09/2016
There are now five weeks until the first student matinee of Hamilton!
This week, we're continuing our blog series on Alexander Hamilton with Amtrak's Arrive magazine—the March/April 2016 issue features a story on the student ticket program. In it, Lin-Manuel Miranda, the creator and star of Hamilton, reflects on finding inspiration in musical theater when he was in school, his hopes for the student ticket program, and the smash-hit popularity of the show. Miranda discusses how Alexander Hamilton's non-elite, immigrant background may make him more relatable to audiences, perhaps especially to the New York City public school students who will be taking part in the program.
You can read the entire article online here, and find it in Arrive magazine on Amtrak trains in the Northeast.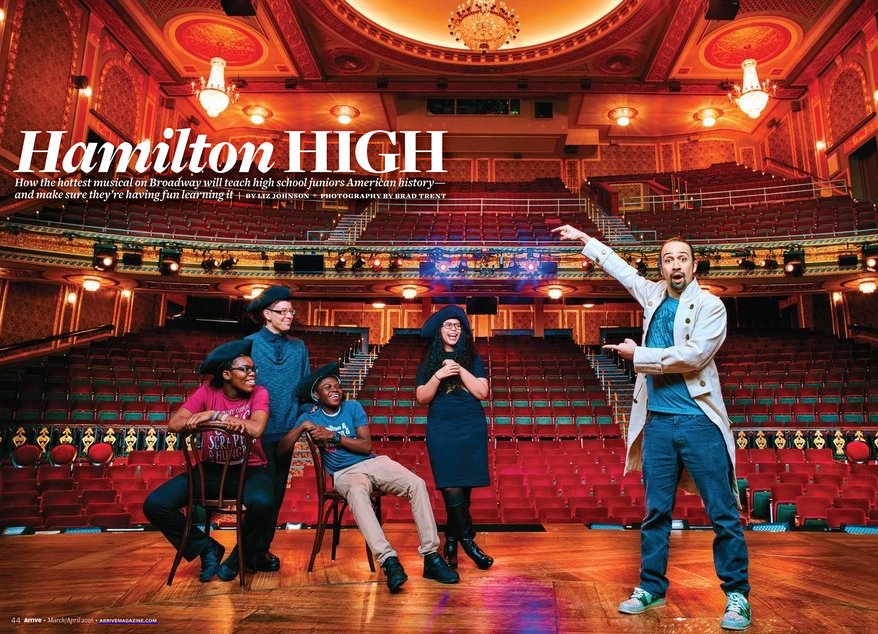 Want more Hamilton? Explore the Gilder Lehrman Institute's videos, essays, featured primary sources, and teaching resources related to Alexander Hamilton and the Founding Era.