David McCullough Speaks to a Full House of Gilder Lehrman Affiliate School Students
Posted by Gilder Lehrman Staff on Thursday, 10/24/2019
On Tuesday, October 15, 2019, Gilder Lehrman Institute Trustee David McCullough gave a book talk at Trinity School, a Gilder Lehrman Affiliate School in New York City. The auditorium was packed full with more than 240 students and teachers from schools across New York City. McCullough's new book, The Pioneers, was given to all the students attending.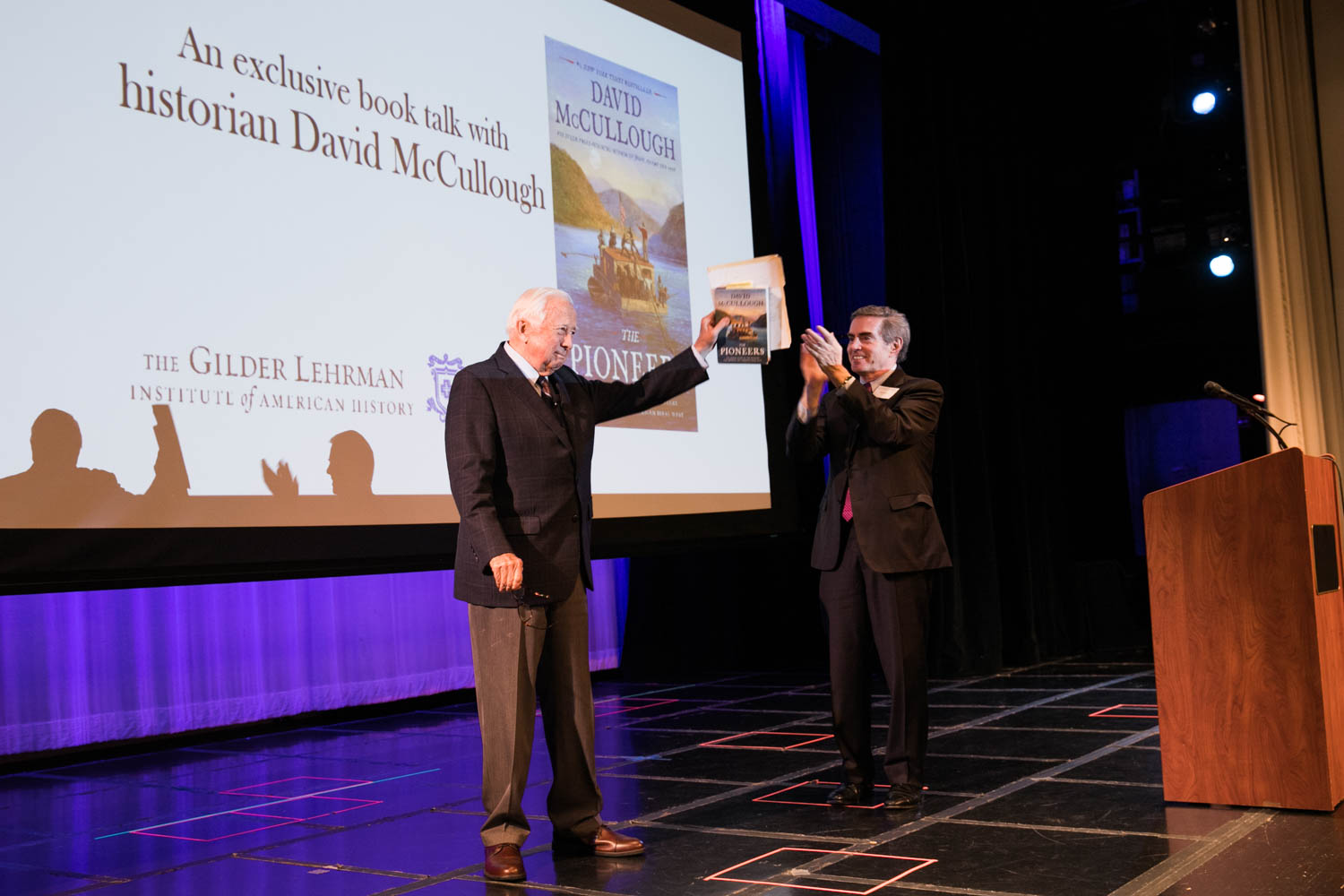 Head of Trinity School John Allman introduced the evening by saying he was "delighted to be of service to the Gilder Lehrman Institute, an organization that has served so many of our teachers so well for over a quarter of a century."
President Jim Basker of the Gilder Lehrman Institute thanked Trinity for hosting the other schools present, all of them Gilder Lehrman Affiliate Schools, including Abraham Lincoln High School, the Academy of American Studies, Barnegat High School, Brooklyn East Collegiate School, Cobble Hill School of American Studies, Cristo Rey, Dover High School, Eximius College Preparatory Academy, Fontbonne Hall Academy, High School for Law, Advocacy and Community Justice, New York Military Academy, Notre Dame School, Stuyvesant, Union City High School, and the Prep for Prep program. Basker introduced David McCullough as "the greatest historian and biographer of our time," noting that he has never said no to being present at any Gilder Lehrman Institute event featuring teachers and students.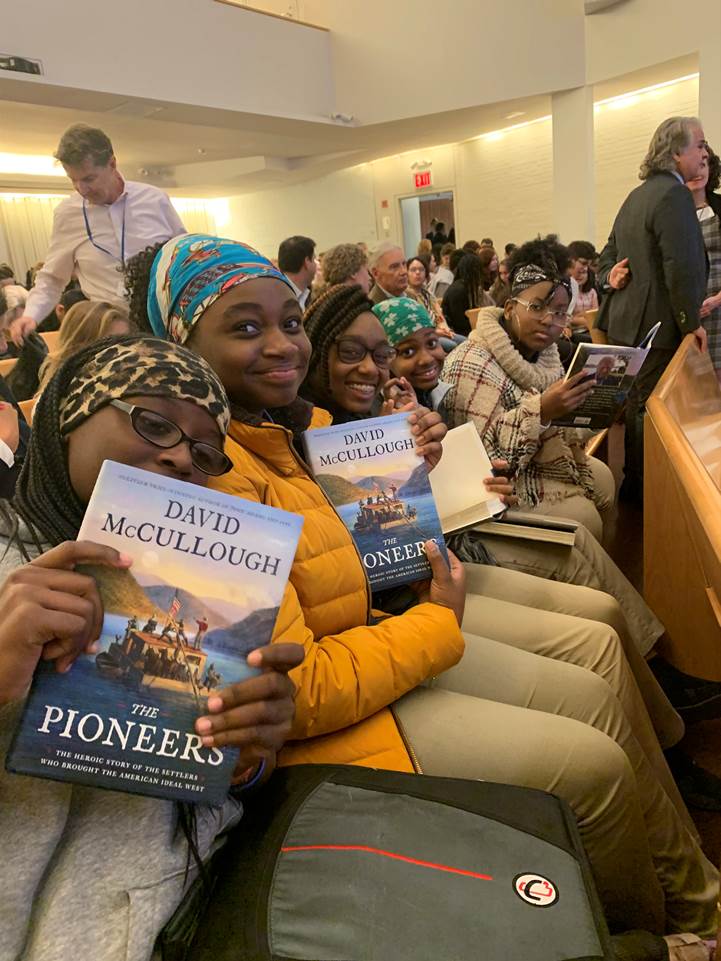 The writer of such seminal historical works as John Adams, 1776, and Mornings on Horseback and winner of two Pulitzer Prizes, McCullough spoke for nearly an hour. Rather than focusing only on The Pioneers, McCullough spoke more generally about how he got into writing history, touching on some of his earliest work. He closed his speech with the reminder to students that the best books they have yet to read "haven't been written yet" and encouraged them to be sure to thank their teachers before they graduated.
Students and teachers alike were inspired by the evening. Brooklyn East Collegiate 8th grade history teacher Mike Pavlis reported that, "without my prompting, during the 40-minute subway ride back to Brooklyn, two students partner-read the first eleven pages of The Pioneers."
Please enjoy two special moments from David McCullough's speech at Trinity School presented here:
David McCullough speaks at Trinity School about what Harry Truman learned from studying history.
David McCullough, speaking at Trinity School, discusses finding one's life's work.