EduHam Online November Newsletter
Posted by Gilder Lehrman Staff on Wednesday, 11/10/2021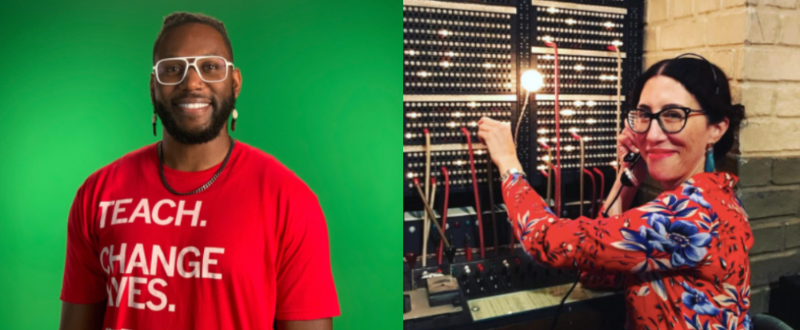 Welcome to the official newsletter for the Hamilton Education Program Online, the program whose goal is to help students in grades 6–12 see the relevance of the Founding Era by using primary sources to create a performance piece (e.g., a song, rap, poem, or scene) following the model used by Lin-Manuel Miranda to create the musical HAMILTON.
Any teacher wondering how to get their students to create an EduHam piece can get expert advice in real time from Gilder Lehrman Senior Education Fellows Gena Oppenheim and Corey Winchester, who will look at primary source documents on the EduHam Online website and find their dramatic potential in a live workshop this Monday.
Gena and Corey will focus on the Founding Era's untold stories and people who lived in the world of Hamilton, providing experienced insight into how to direct students to find their own stories in the text. Not only will students be able to learn the context of documents from the eighteenth and nineteenth centuries, but they will also learn how to turn primary sources into compelling performance pieces.
This free session will take place on Zoom on Monday, November 15 at 7:00 pm ET. Register here.
***
Alexander Hamilton Traveling Exhibition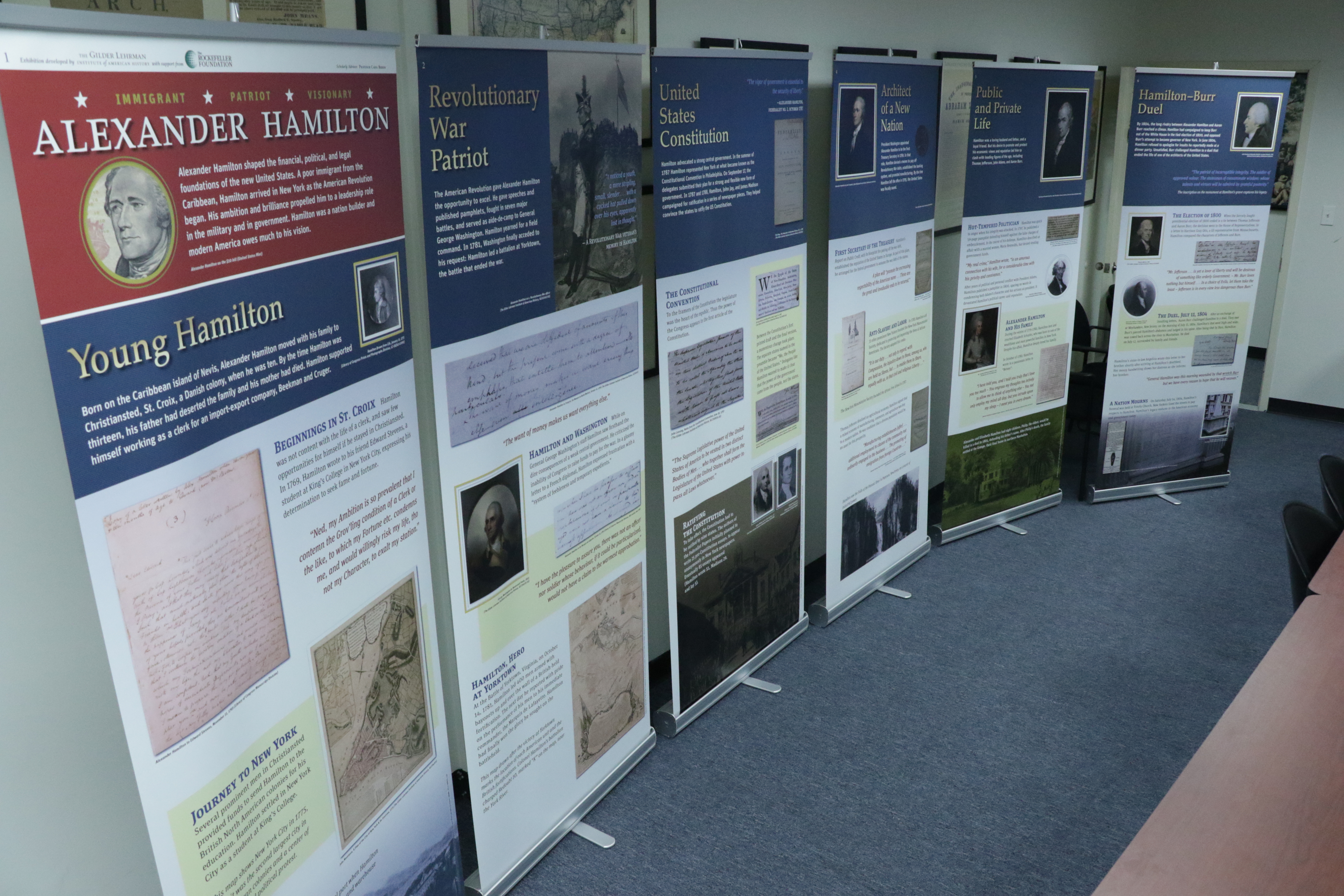 We now offer EduHam Online schools the exclusive chance to request one of our Hamilton Traveling Exhibitions, the perfect supplemental tool for classroom study.
This six-paneled, freestanding exhibition examines Hamilton's central role during the Revolutionary War and Founding period in creating the economic, constitutional, social, journalistic, political, and foreign policy templates for modern America. Using reproductions from the Gilder Lehrman Collection and the Library of the New-York Historical Society, and drawing on recent scholarship about Alexander Hamilton, this traveling exhibition helps students learn that Hamilton was a statesman and visionary whose life shaped the America we live in two hundred years after his death.
Request the Hamilton Traveling Exhibition through this form.
***
Wondering where else to look once you've registered to participate in EduHam Online?
Check out the resources in this Student Guide.
Get more specific ideas from last month's newsletter!
Explore the videos below on creating scenes, writing raps, and working with primary source documents.
Enjoy!
Create a scene for EduHam Online with Gilder Lehrman Education Fellow Gena Oppenheim:
Learn how to write a rap for EduHam Online with teaching artist and performer Renee Benson:
Learn how to use a primary source document to create a performance piece:
***
The 2021–2022 EduHam Online competition opened on September 7. The competition will close in mid-December.
We encourage all participating teachers to upload at least three performance pieces to the National Competition and Lottery. We will select ten outstanding performance winners and ten lottery winners to come to NYC in 2022 for a performance of Hamilton.