Fall 2019 Registration Now Open for the Pace–Gilder Lehrman MA in American History Program
Posted by Gilder Lehrman Staff on Friday, 06/28/2019
The Gilder Lehrman Institute of American History and Pace University are pleased to announce that registration for the Fall 2019 courses is now open for the online Master of Arts in American History for K–12 teachers affiliated with the Gilder Lehrman Institute. The online program offers a unique and affordable opportunity for educators to work with two dynamic and eminent institutions dedicated to lifelong learning and career preparedness.
The Pace–Gilder Lehrman MA in American History Program is currently one of the largest online graduate programs offered by Dyson College at Pace University, with 1010 course enrollments by 753 students in Spring and Summer 2019.
Current students say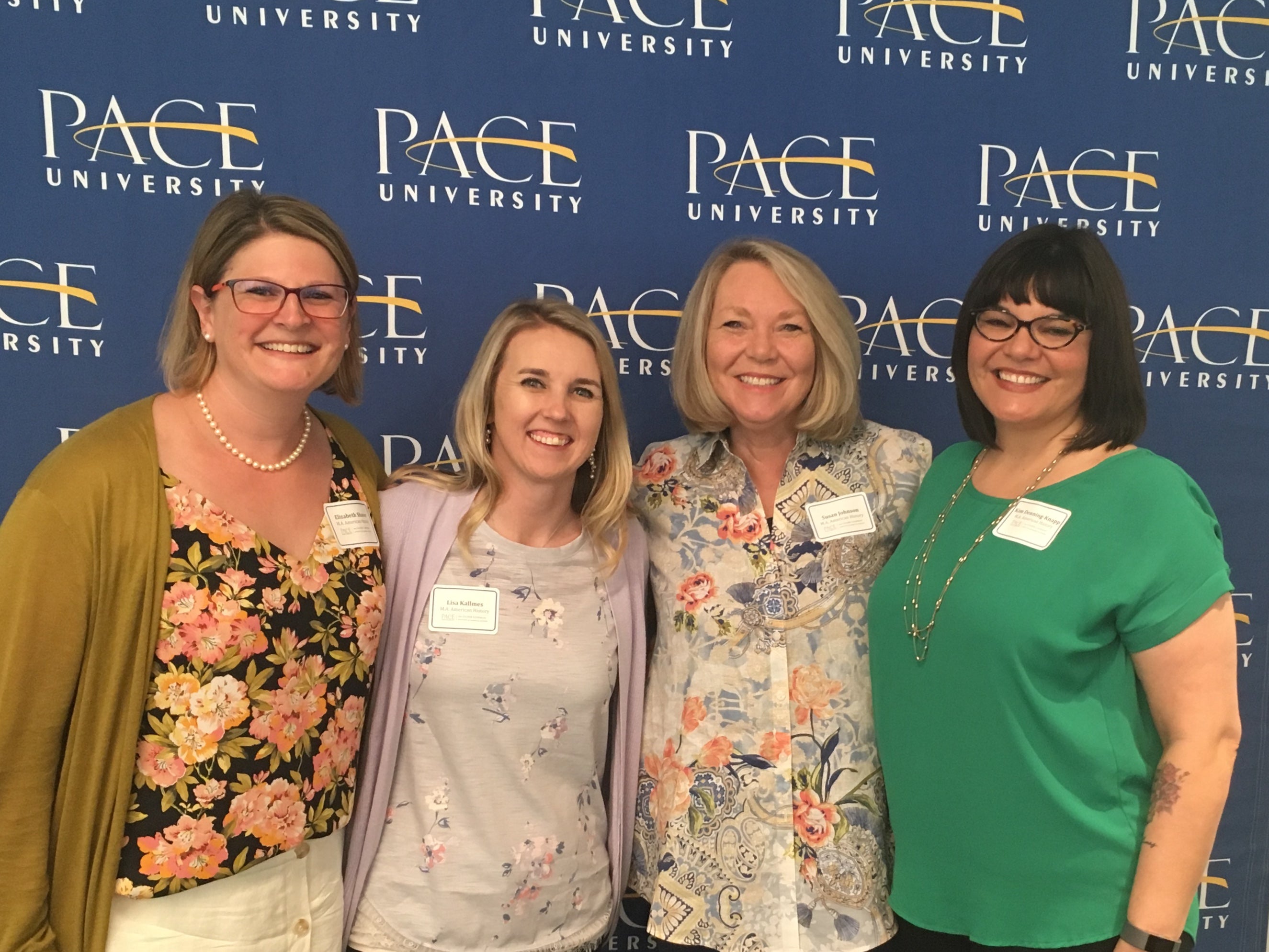 "It was like an education in my dreams! I'm a mom and a full-time teacher and a caregiver to my mom. I always felt I was connected with the program, even when we went through hard times as a family. These are scholars from schools that I only dreamed about having the opportunity to attend earlier in my life."
"These lectures were quite possibly the most engaging lectures I have ever listened to. They capture my attention from start to finish. While a bit daunting at first look, the course reader has been a fantastic resources as well—both adding to my content knowledge and taking a fresh look at resources I have used in the past. I also love that even though this is an online course, it is still very much in the vein of a traditional course with both the online discussion boards and live Q&A sessions."
"This course is amazing. I knew a lot about the subject matter going into the course, but I have learned a great deal. I am already using what I have learned in my own classroom."
The program continues in the Fall 2019 semester with four courses:
"The Civil War Rank and File" with Professor Robert Bonner, Professor of History and Department Chair; Kathe Tappe Vernon Professor in Biography, Dartmouth College
"The Lives of the Enslaved" with Professor Daina Ramey Berry, Oliver H. Radkey Regents Professorship in History; Fellow of Walter Prescott Webb Chair in History; Fellow of George W. Littlefield Professorship in American History, University of Texas at Austin
"The History of American Protest" with Professor John Stauffer, Sumner R. and Marshall S. Kates Professor of English and of African American Studies, Harvard University
"Conflict and Reform: The United States, 1877–1920" with Professor Michael Kazin, Professor of History, Georgetown University
Applications for the Fall semester are open. Click here to apply.
In the coming weeks each of the courses and professors will be profiled here in Noteworthy.