Gilder Lehrman Featured on Google Doodle
Posted by Stephanie Townrow on Monday, 02/01/2016
We are thrilled to contribute to today's Google Doodle honoring Frederick Douglass. Today is the first day of Black History Month, and the approximate date of Frederick Douglass's 198th birthday.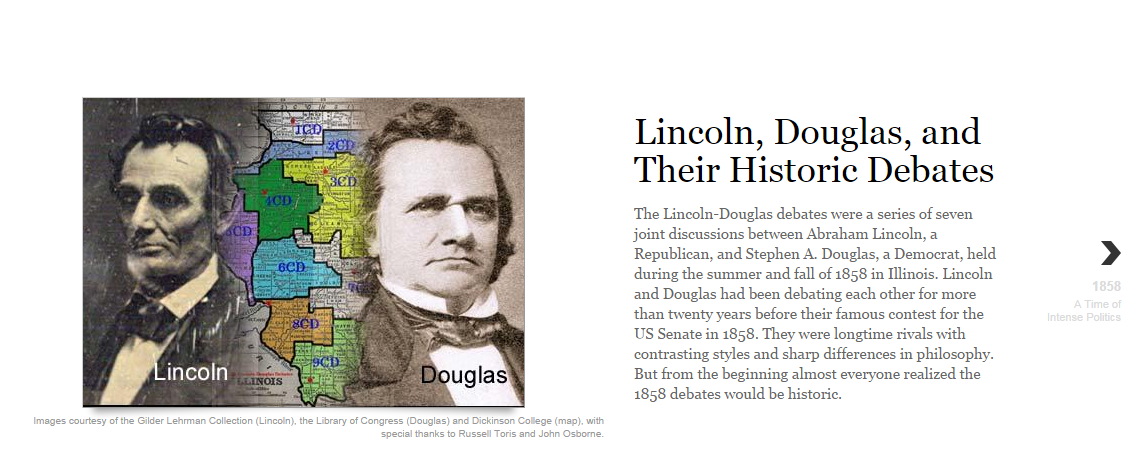 Gilder Lehrman contributed to today's Frederick Douglass Doodle in two ways. On the Google homepage, click "Explore the life and work of Frederick Douglass" to be routed to the Google Cultural Institute's Black History and Culture series. Our Frederick Douglass from Slavery to Freedom exhibit is today's featured exhibit. As part of a Google Cultural Institute initiative on African American history, the Gilder Lehrman Institute created five digital exhibits featuring Gilder Lehrman's rich materials relating to African American history—our other exhibits are sprinkled throughout the Google Cultural Institute's Black History and Culture collection.
In case that wasn't cool enough, Sandra Trenholm, the director and curator of the Gilder Lehrman Collection, wrote today's Google Doodle blog entry, "Celebrating Frederick Douglass." This piece provides a historical perspective on what literacy meant to Douglass and his ideals of freedom.
Stay tuned to this space all month as we continue to celebrate Black History Month!