Meet the 2023 George Washington Prize Finalists
Posted by Gilder Lehrman Staff on Tuesday, 08/22/2023
Four books published in 2022 by the nation's most prominent historians were recently named finalists for the George Washington Prize. The annual award recognizes the past year's best works on the nation's founding era, especially those that have the potential to advance a broad public understanding of early American history.
The 2023 George Washington Prize finalists are
Mary Sarah Bilder, Female Genius: Eliza Harriot and George Washington at the Dawn of the Constitution (Charlottesville: University of Virginia Press, 2022)
Fred Kaplan, His Masterly Pen: A Biography of Jefferson the Writer (New York: Harper, 2022)
Stacy Schiff, The Revolutionary: Samuel Adams (New York: Little, Brown and Company, 2022)
Maurizio Valsania, First among Men: George Washington and the Myth of American Masculinity (Baltimore: Johns Hopkins University Press, 2022)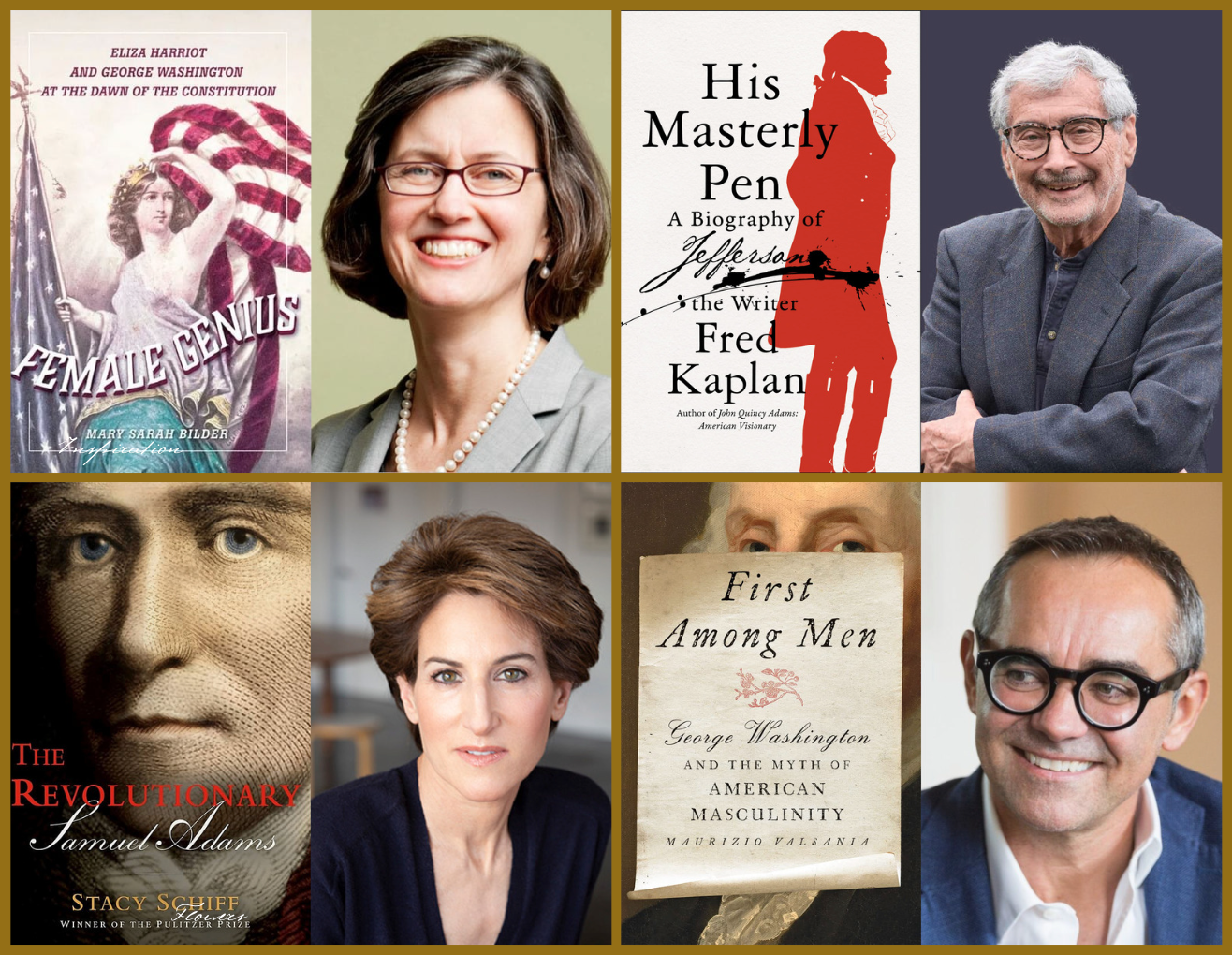 This year's nominees will convene on one stage for a panel discussion of their work at George Washington's Mount Vernon on Thursday, August 24, at 7 p.m. ET. The event is free and open to the public. The nominees will be available to sign books following the event.
Visit this page to register for the in-person or virtual event.
The George Washington Prize winner will be announced in New York City on September 21, 2023.